Accounting Internship Cover Letter Example
You're beginning your career and you want to kick it off with an accounting internship that will get you the experience you need to step into the right job. Your cover letter can make all the difference in whether you get that interview. You need to project competence, professionalism and attention to detail. This guide is designed to help you to that by focusing on:
The best cover letter format and what paragraphs the cover letter should include
How to make the most of each cover letter paragraph (header, greeting, intro, body and conclusion)
Getting down to the writing of your cover letter
Tips for avoiding common errors when writing your accounting internship cover letter.
Our corresponding accounting internship cover letter example and our library of cover letter examples offer inspiration for your own application letter.
Best format for an accounting internship cover letter
The goal of your accounting internship cover letter is to total up the value you will bring to the job. To do that, you need to know what goes into a great letter. 
The format of a accounting internship cover letter should contain the following elements:
The cover letter header
The greeting / salutation
The cover letter intro
The middle paragraphs (body of the letter)
The ending paragraph of your cover letter (conclusion and call-to-action)
If you're looking for general advice on cover letters, our comprehensive cover letter guide   will tell you all you need to know. Below you will find specific advice on how to develop the most effective paragraphs possible. 
Below you will find a complete accounting internship cover letter example to use as a starting point for developing your own application.
Dear Ms. Dauntley,
As I approach my second year of my accounting major at UCLA, I am looking for the opportunity of an accounting internship within the financial services sector.
I have a special interest in accounting information systems, and with a minor in computer science, I am especially involved in software design. I understand that your interns are closely involved with the operational aspects of your business and feel that I would have much to offer. I designed an audit program that is being used by 40+ SMEs and hope to start a career that combines both accounting and programming.
I have a strong mathematical mind, finishing in the top 0.5 percent in state-wide college competitions and at the top of my class for the past two years. My critical thinking skills were also tested during a commercial finance internship at Holden last summer – I enclose a portfolio of work detailing my achievements. I know what it takes to add value as an intern and look forward to working with your team to ease their burden a little.
Lastwell interns are famous for going on to stellar careers and I am well aware that more than half of them go on to receive a permanent job offer. There is no other financial services firm that I would rather start my career with, and I feel that now is the time to prove my potential.
I look forward to the opportunity of an interview to discuss your expectations of your interns – I truly believe that I would be able to make a difference.
Nora Jarvis
If you're looking for additional inspiration for cover letter writing, you can check out our related cover letter examples: 
Accounting cover letter sample
Finance cover letter sample
Banking cover letter sample
Administration cover letter sample
Bookkeeper cover letter sample
Finance Assistant cover letter sample
Finance Manager cover letter sample
Bank Teller cover letter sample
Auditor cover letter sample
Private Equity cover letter sample
Accounting and finance cover letter sample
Bank Manager cover letter sample
Loan Processor cover letter sample
Financial Advisor cover letter sample
CFO cover letter sample
Cover letter header
The header of your accounting internship cover letter announces your name and important contact details so that hiring managers can easily reach you to schedule an interview. This is the only design element of your cover letter, and while you want to attract attention, accounting is a relatively conservative field, so match your header style (and the tone of your writing) to the professional demeanor you will adopt on the job. 
The header should include your name and the best phone number and email address to use to contact you quickly.
Align document styles
Use the same fonts and header style for both your accounting internship resume and cover letter.  This gives your application a more polished and cohesive look. It also helps the HR department, which may print out and distribute your documents, a visual way to rejoin your resume and cover letter if they get separated.
Cover letter greeting
The greeting of your accounting internship sets the tone for your cover letter and your candidacy as a whole. Stick with a formal opening, since your chosen career requires professionalism and precision.
We suggest "Dear Dr./Mr./Ms. [Surname]." Most of our cover letter samples begin this way. Why? Because it is professional but warm. It gives the reader the sense that you are addressing them and that you took the time to get to know their name. If you absolutely cannot find out who to address your letter to, you may use "Dear Accounting Team." Avoid the stuffy "To Whom It May Concern." It sounds outdated and impersonal.
Cover letter introduction
Your introduction tells recruiters a bit about where you are, who you are, and where you want to go. It also previews what you will say in the middle part, or body of your letter. Since you are looking for an accounting internship, you should explain whether you have finished your degree or where you are in the process and what you think is most important about accounting work.
Use strong descriptions of your skills that will pique the interest of the internship coordinator.
The cover letter sample below will help you get started.
Cover letter middle part (body)
The middle part, or body, of your accounting internship letter gets to the heart of your application. Why do you want this internship as opposed to another? What have you learned at college that you will bring to the job?
Since you probably don't have a lot of work experience, you should focus on your accounting philosophy and what drew you to the career. Describe your work style and focus on the soft skills you do have. These include reliability, leadership, collaboration, problem-solving, and attention to detail. Any college experiences that relate directly to the requirements of the internship are a great addition to this part of your cover letter. 
How to end an accounting internship cover letter (conclusion & sign-off)
You've explained why you want the internship and made an accounting of your skills. Now it's time to remind the recruiter why you are the right person for the job. 
If you have space in this closing paragraph, you may choose to relate an anecdote that lends professional personality to your letter or if you did not do so in your introduction, explain your accounting philosophy or why you chose the career. 
Finally, you need a call-to-action, or a polite interview request.
See our cover letter sample text below for an idea of how to word your call-to-action, or request for an interview.
Avoiding basic mistakes in an accounting internship cover letter
Be careful! You're in a field that requires precision, so any typo, formatting error or misstep could cost you the interview.
Know your audience. Maintain a professional tone throughout. Especially take care that if you choose to relate a personal anecdote that you don't veer into casual writing.
You're a college student or recent graduate who may have a cute email address you used with your friends. Don't use that for your applications. Instead, use your college email address or get one with a format such as [email protected]
Key takeaways
An accounting internship is a great first step to enter the industry and gain experience, and a cover letter is the best place to showcase what makes you stand out.
Don't forget to build a human connection with the employer while highlighting your skills and accomplishments.
Your layout and design make a big difference, so don't forget to check out our accounting internship cover letter sample for more ideas.
Free professionally designed templates
You control your data
We use cookies to tailor the experience of creating resumes and cover letters. For these reasons, we may share your usage data with third parties. You can find more information about how we use cookies on our Cookies Policy . If you would like to set your cookies preferences, click the Settings button below. To accept all cookies, click Accept.
Cookie settings
Click on the types of cookies below to learn more about them and customize your experience on our Site. You may freely give, refuse or withdraw your consent. Keep in mind that disabling cookies may affect your experience on the Site. For more information, please visit our Cookies Policy and Privacy Policy .
Choose type of cookies to accept
These cookies allow us to analyze our performance to offer you a better experience of creating resumes and cover letters. Analytics related cookies used on our Site are not used by Us for the purpose of identifying who you are or to send you targeted advertising. For example, we may use cookies/tracking technologies for analytics related purposes to determine the number of visitors to our Site, identify how visitors move around the Site and, in particular, which pages they visit. This allows us to improve our Site and our services.
These cookies give you access to a customized experience of our products. Personalization cookies are also used to deliver content, including ads, relevant to your interests on our Site and third-party sites based on how you interact with our advertisements or content as well as track the content you access (including video viewing). We may also collect password information from you when you log in, as well as computer and/or connection information. During some visits, we may use software tools to measure and collect session information, including page response times, download errors, time spent on certain pages and page interaction information.
These cookies are placed by third-party companies to deliver targeted content based on relevant topics that are of interest to you. And allow you to better interact with social media platforms such as Facebook.
These cookies are essential for the Site's performance and for you to be able to use its features. For example, essential cookies include: cookies dropped to provide the service, maintain your account, provide builder access, payment pages, create IDs for your documents and store your consents.
To see a detailed list of cookies, click here .
This site uses cookies to ensure you get the best experience on our website. To learn more visit our Privacy Policy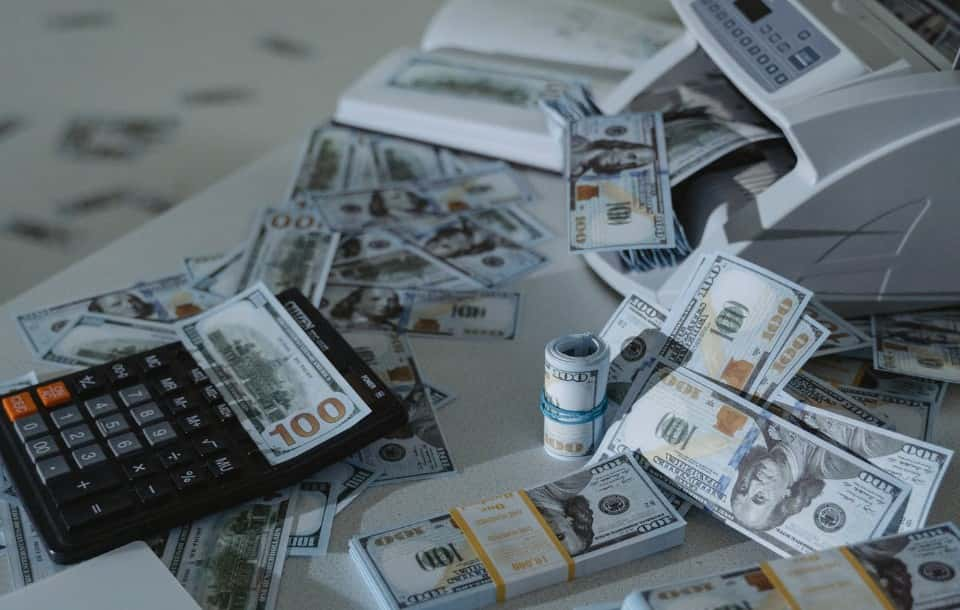 Cover Letter Examples
Accounting Internship / Intern Cover Letter Sample & Guide
Accounting Internship / Intern Cover Letter Sample & Guide
Every other student jealous of your KPMG-ready accounting internship cover letter? You bet. This guide will take your accounting practice to the next level—internship level.
As seen in:
Yeah. Yeah. Yeah.
Please attach your cover letter . Got that.
Every single accounting internship job posting wants you to write a cover letter. So, you go for a generic one because why bother, right?
Oh, heck no!
Don't do that. Not to yourself or the company.
Do you want to be one of many or the one?
Write an accounting internship cover letter that says you're the one and only .
This guide will show you:
An accounting internship cover letter sample better than 9 out of 10 others.
The step-by-step plan for how to write a cover letter for an internship in accounting.
Tested scenarios for writing the best cover letter for an accounting internship with no experience.
Want to write your cover letter fast? Use our cover letter builder. Choose from 20+ professional cover letter templates that match your resume. See actionable examples and get expert tips along the way.
Create your cover letter now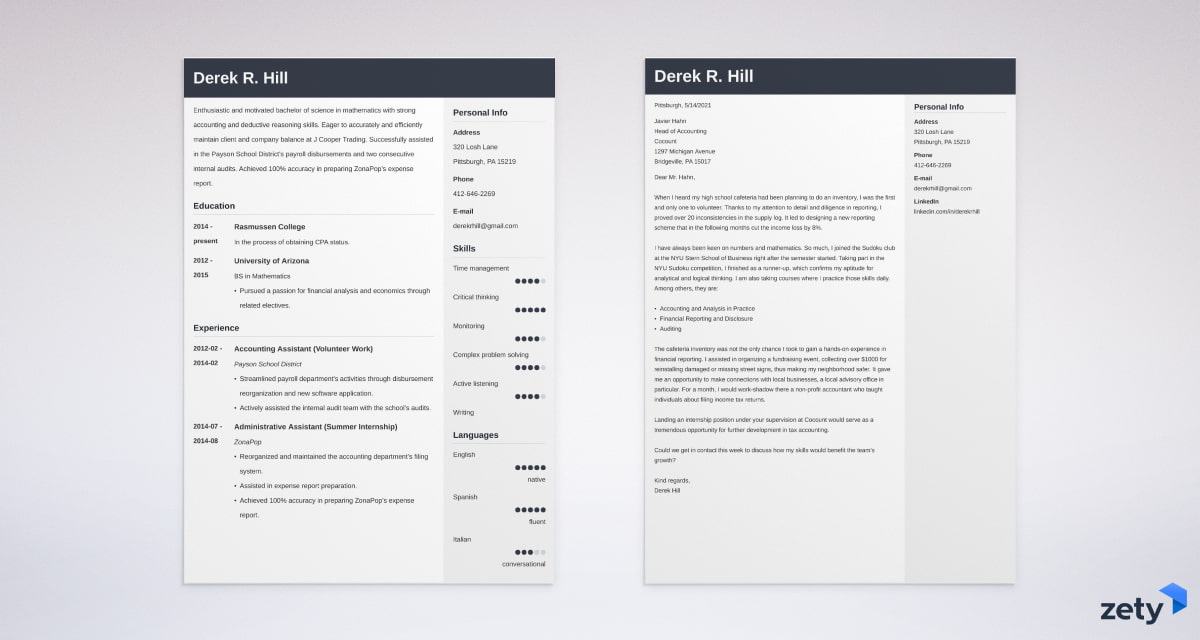 Sample cover letter for a resume— See more cover letter samples and create your cover letter here .
You still haven't decided which accounting job is perfect for you? See different cover letter samples:
Accounts Payable Cover Letter Sample
Bank Teller Cover Letter Sample
Bookkeeper Cover Letter Sample
Consulting Cover Letter Sample
Investment Banking Cover Letter Sample
Finance Cover Letter Sample
Financial Analyst Cover Letter Sample
Business Cover Letter Sample
Formal Cover Letter Sample
Entry Level Cover Letter Sample
Recent Graduate Cover Letter Sample
Best Cover Letter Samples for All Jobs
Will you be attaching your cover letter to an entry level accounting resume? Compare it with the one that gets jobs: Entry-Level Accounting Resume: Sample And Guide
Do you want to see how a resume with more accounting experience looks like? Head straight to this guide: Accounting Resume With Examples And A Template
Finally, when you gain enough experience, start with writing your: Accounting Cover Letter Sample That Lands The Job
Accounting Internship Cover Letter Sample
Derek R. Hill
320 Losh Lane
Pittsburgh, PA 15219
412-646-2269
[email protected]
linkedin.com/in/derekrhill
Pittsburgh, 5/14/2021
Javier Hahn
Head of Accounting
1297 Michigan Avenue
Bridgeville, PA 15017
Dear Mr. Hahn,
When I heard my high school cafeteria had been planning to do an inventory, I was the first and only one to volunteer. Thanks to my attention to detail and diligence in reporting, I proved over 20 inconsistencies in the supply log. It led to designing a new reporting scheme that in the following months cut the income loss by 8%.
I have always been keen on numbers and mathematics. So much, I joined the Sudoku club at the NYU Stern School of Business right after the semester started. Taking part in the NYU Sudoku competition, I finished as a runner-up, which confirms my aptitude for analytical and logical thinking. I am also taking courses where I practice those skills daily. Among others, they are:
Accounting and Analysis in Practice
Financial Reporting and Disclosure
The cafeteria inventory was not the only chance I took to gain a hands-on experience in financial reporting. I assisted in organizing a fundraising event, collecting over $1000 for reinstalling damaged or missing street signs, thus making my neighborhood safer. It gave me an opportunity to make connections with local businesses, a local advisory office in particular. For a month, I would work-shadow there a non-profit accountant who taught individuals about filing income tax returns.
Landing an internship position under your supervision at Cocount would serve as a tremendous opportunity for further development in tax accounting.
Could we get in contact this week to discuss how my skills would benefit the team's growth?
Kind regards,
To put it simply—
That's how you do it.
Let's get down to writing your cover letter for an accounting internship step-by-step:
1. Create a Cover Letter Template
General ledgers have layouts.
Tax forms have layouts. And—
Successful cover letters have layouts . So, before you write, format your cover letter to make it reader-friendly:
Mirror your resume template when choosing a cover letter design .
Set 1-1.15 letter-spacing.
Left-align your writing.
Create 1" cover letter margins on every side of the page.
Use a cover letter font that's easy to follow. Make it 12pt.
Space out your paragraphs. But don't detach them.
Title your cover letter file like this: Job-Title_Cover-Letter_Your-Name.
There's one more thing to writing a successful cover letter. It's economy . Successful cover letters are one-page long .
Wondering already what your cover letter outline should include?
Find this cover letter structure checklist to make your writing experience undemanding:
Cover letter header with your contact information.
Date and the addressee's details.
Proper cover letter address including your hiring manager's name.
Paragraph #1: Start with a strong cover letter introduction where you hook the reader with one of your accomplishments and make them read on.
Paragraph #2: Prove why you're the perfect person for the internship with your relevant accounting skills and coursework.
Paragraph #3: Reinforce your willingness to join the particular company with a few mentions of your experience so far. Or, by sharing the company's mission, vision, or values.
Paragraph #4: Call to action. Ask them to invite you for an interview.
Cover letter ending with a formal salutation.
(Optional) Postscript with one more achievement to sign the deal.
You can, too, check out: How To Write A Successful Cover Letter For An Internship
Now you know what . So—
Let's move on to how .
2. Use a Cover Letter Header
When filing a W-2, you need to say who you're for the IRS to recognize you—right at the top in the Box a.
Who would've thought that writing a cover letter is very similar?
You start with sharing your personal information also at the top so that your hiring manager knows who's writing to them.
This is the information you need to include in your internship cover letter header:
Your full name
Mailing address (street name, city, state, and zip code)
Phone number
Email address
(Optional) LinkedIn profile
See how this works in practice:
Accounting Intern Cover Letter Header Sample
You can write your name bolded or with a larger font. It'll also be easier for the reader to remember your name.
If you choose to do that, format your resume header too. You should use the same design, remember?
How to format a header in an e-mail cover letter? See: How To Format An Email Cover Letter
3. Address Your Cover Letter Right
Alright. Let's cut to the chase.
Don't write To Whom It May Concern .
Be sure as death and taxes that there's no way to find out your hiring manager's name when you write Dear Hiring Manager .
What should you do, then?
There's a hint in the second—yet all the same important—rule.
Learn your hiring manager's name . They're the one who gives you the job. Don't blow it with a lousy cover letter salutation that says you didn't even bother to know who you'll be working for.
Here's the right way to do it:
Accounting Internship Cover Letter Address Sample
When I heard my high school cafeteria...
Right after the date and place, there's a full name and job title of your hiring manager. Instead of their role, you can mention the department (Accounting Department) or team (Tax Accounting). It'll do just as well. Next, list the company name and address, and move on to salutation.
Because financial environment is more formal than others, go for a more formal salutation. Write Dear Mr. Hahn rather than Dear Javier .
You find this part tricky? Read: How To Best Address A Cover Letter
4. Start With a Compelling Cover Letter Intro
To get into college or university, you needed to do some essay writing to show why the school should accept you. An essay writing service was a total no-go for you because you don't cheat. And—
You don't take shortcuts.
Prove that determined and focused accountant mindset in the cover letter introduction.
Attract your hiring manager's attention with one of your relevant achievements, skills, or recent discoveries . Choose whatever makes you stand out, and make your mark already at the beginning of your cover letter. This isn't a place for you to be shy.
See this example:
Cover Letter for an Accounting Internship With No Experience [Introduction Sample]
So fine results already in high school? Great job!
With such an introduction, you not only showed your initiative but also an excellent approach to reports. You'll be handling them a lot during your accounting internship, so great for proving your skills.
Let's now take a quick look at the below example:
There's nothing unique about you here. You created a generic cover letter intro that kills every opportunity for getting an internship. It doesn't say what your accomplishments or skills are. Nobody would want to carry on.
Now you see for yourself that an opening line of your cover letter is a powerful tool to getting you noticed .
Read more: What Should A Cover Letter Say
5. Make an Offer in Your Cover Letter Middle
What do you do when you want to sell your idea to your boss?
You show up. You pitch. You win.
That's exactly what you do in the cover letter middle. You prove you really are the perfect intern material by listing your skills and accomplishments .
You took up volunteering, independent project, or simply did your neighbor a favor. In your cover letter middle, you prove you did it well, and show off your results.
The secret is to be relevant .
Find keywords in the job description—like you did with your resume —and tailor your cover letter to the desired skills and requirements, e.g., problem-solving skills or a bachelor degree in accounting or business administration. The company may also ask if you already have or work towards getting the Certified Public Accountant designation.
Start by listing your top ten reasons you're fit for the job . You can use the key achievements you've already mentioned in the resume. Don't worry about repeating yourself. Only elaborate. This way you'll reinforce your message.
See the structure of the below cover letter mid-part samples:
Cover Letter for an Accounting Internship Mid-Part Sample (No Experience)
And you thought you don't have relevant experience?
How could you be so wrong!
Your hiring manager will appreciate you didn't just sit through school, but you took opportunities to boost your skills and grow your knowledge in finance. There's nothing more valuable for employers than getting real-life experience, even at a basic level.
Then, with finishing second in the Sudoku competition, you proved you have the skills needed for accounting internships. This is an excellent example of putting analytical and logical thinking skills into practice. Numbers also stand out. They are clear evidence of your impact.
Look at the example below. It's labeled as wrong for a couple of reasons.
Well—
There's a story there, but only a story. It won't make hiring managers invite you for an interview. It's really great that you did something outside the curriculum, but did you learn anything in the process? No one knows and doesn't have time to be guessing.
No results = no impact. No impact = no motivation. No motivation = no internship.
Simple as that.
When making a resume in our builder, drag & drop bullet points, skills, and auto-fill the boring stuff. Spell check? Check . Start building a professional resume template here for free .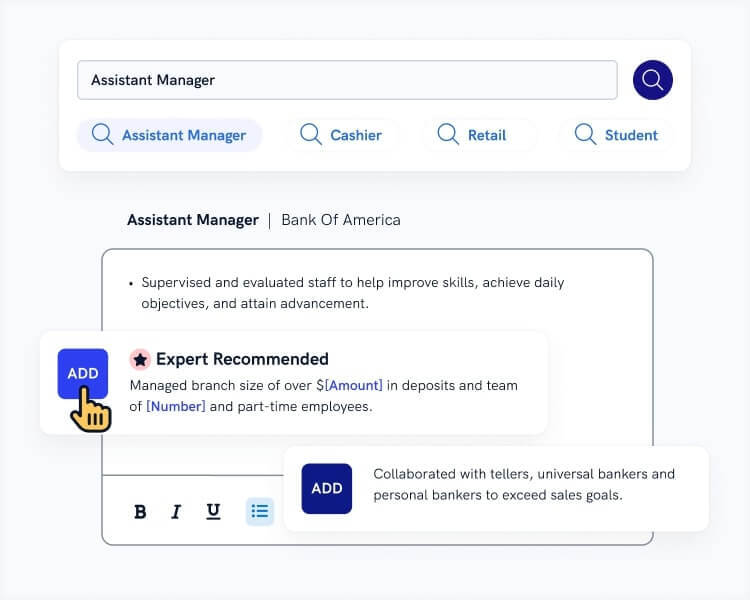 When you're done, Zety's resume builder will score your resume and tell you exactly how to make it better.
6. Sign the Deal With the Cover Letter Ending
You nearly finished. But—
Don't think you can relax now. You can't afford to lose your hiring manager's attention at this point. Keep on going as if you were in the middle of the busy season.
A cover letter ending is one more way to say how much they need you .
You do that by making a promise . It can be anything as long as it's relevant. Why don't you tease them by making a promise of growth, increasing metrics, or giving more information during an interview?
Check this out:
Cover Letter for an Accounting Internship [Ending Sample]
You know exactly what direction you want to go. You're aware of what the company does. And, you put your hiring manager in an authoritative position, which is respectful.
Pick up the phone when they call you!
About calling …
Before your sign-off, close your cover letter with a forceful call-to-action . Switch roles and ask them to invite you for an interview. You'll sound confident and solid.
So, what about the example below:
Don't do that. Just—
Don't.
It sounds positive when you look forward to something, but you may end up waiting for ages instead of recording entries in the accounting information systems.
Which one do you choose?
If you want to sky-rocket your chances of getting the gig, use the postscript . It's optional, though, so think it through. If you have an achievement that makes you drop the mic, then go for it.
Accounting Internship Cover Letter Sample [Postscript]
In accounting and finance internship applications, grades and school achievements play an important role. They show your engagement in education and growth. So that was a fantastic choice!
You can find more cover letter writing tips in our guide: 35+ Tips On Writing A Successful Cover Letter
Plus, a great cover letter that matches your resume will give you an advantage over other candidates. You can write it in our cover letter builder here. Here's what it may look like: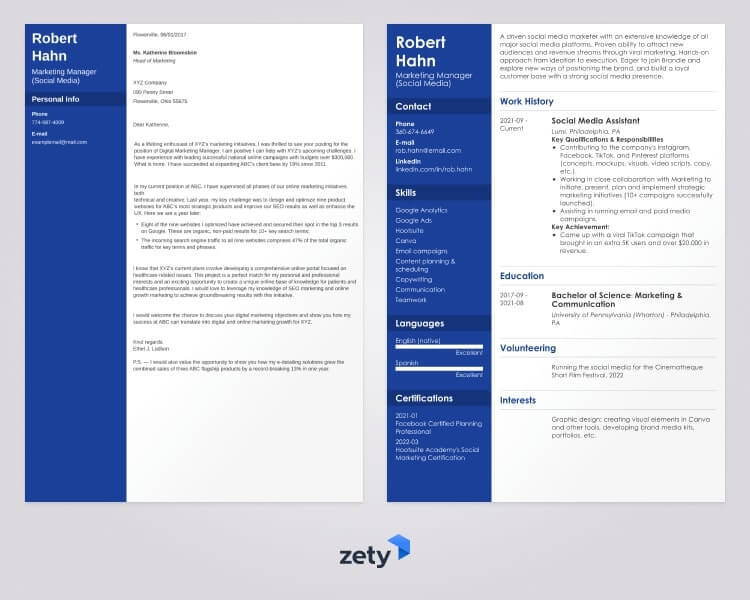 See more cover letter templates and start writing.
Key Takeaway
Just like in a conference meeting, let's summarize the key points:
Create an easy-to-read format of your cover letter template.
Structure your way through the entire cover letter.
Highlight your name in the cover letter header.
Address the reader with proper respect.
Attract your hiring manager in the cover letter introduction.
Intrigue them with your relevant skills and achievements.
Affirm they're right to hire you with your cover letter ending.
You made it!
Thank you for reading our guide and good luck!
Want more info on how to write a great cover letter for accounting interns? Is there any part of an accounting internship cover letter you struggle with? Are there any other ways we can help you?
Leave a comment. We'll be happy to reply!
Don't miss out on exclusive stories that will supercharge your career!
Get a weekly dose of inspiration delivered to your inbox
Similar articles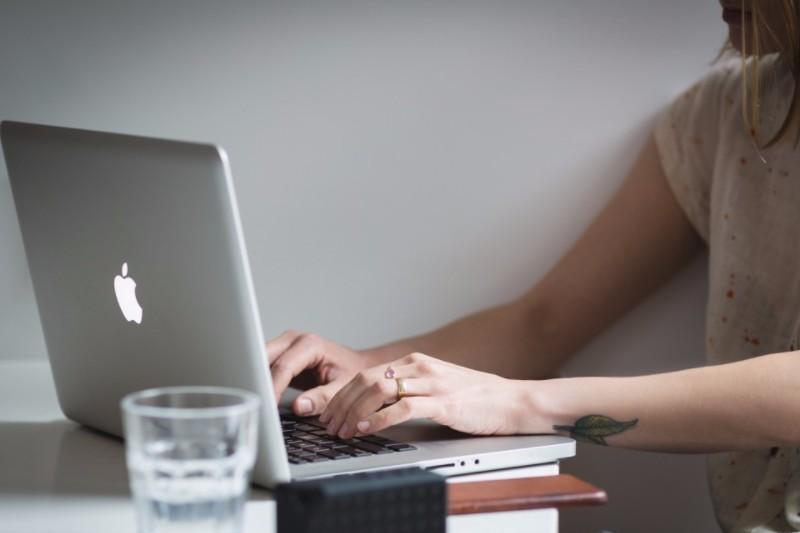 Do I Need a Cover Letter? Are Cover Letters Necessary in 2023
Do I need a cover letter? Is it important? What if the job offer doesn't require a cover letter? Read this guide to find out all you need to know.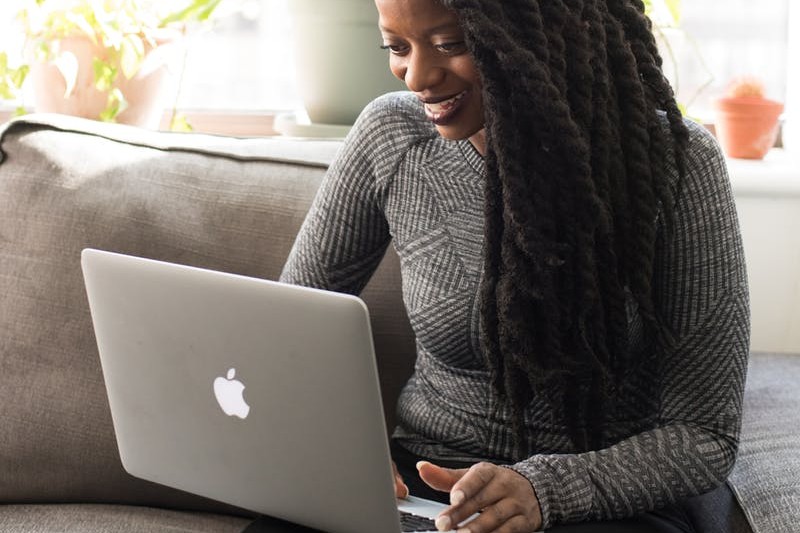 5 Short Cover Letter Examples for Any Job (+ Writing Guide)
Today's hiring process is fast and furious. Don't waste the recruiter's time—see our 5 short cover letter examples and learn how to make every word count.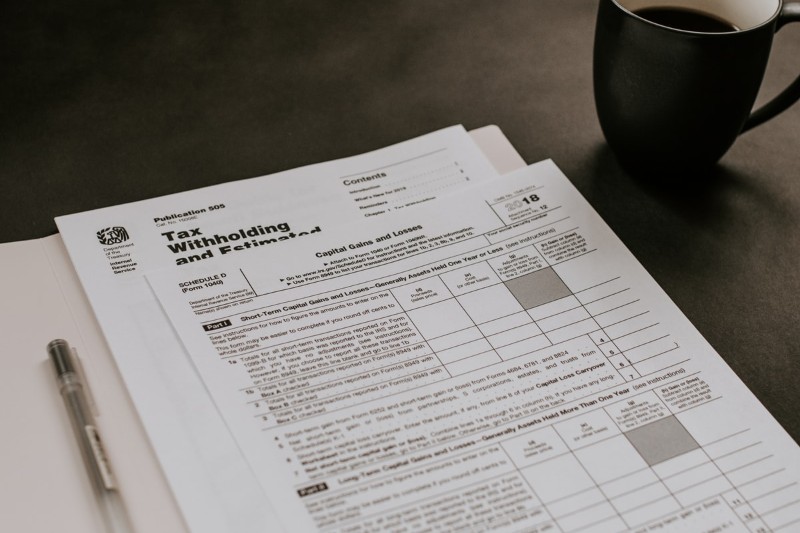 Accounting Clerk Resume Sample & Job Description [20+ Tips]
You're not a CPA but you know AR, AP, payroll, and QuickBooks back to front. Prove your money-tracking skills to hiring teams with you professional accounting clerk resume.
Resumes Resume Builder Resume Templates Creative Resume Modern Resume Basic Resume Professional Resume Traditional Resume ATS Resume High School Student Resume Word Resume Resume Examples Resume Formats Hybrid Resume Functional Resume Chronological Resume How to Write a Resume Skills Summary --> Resume Objectives Work History list References Resume Skills
Cover Letters Cover Letter Builder Cover Letter Templates Cover Letter Examples Cover Letter Formats How to Write a Cover Letter
CV CV Templates
Job Overviews
Resources Career Guides How to Become
Resume Builder
Cover Letter
Accounting Intern Cover Letter Examples
Accounting Interns are entry-level, non-permanent workers performing various duties in an accounting firm. Internship programs are usually completed by students who want to accumulate job experience. Typical activities on an Accounting Intern include: preparing reports, organizing client information, using tax software, working on tax returns, helping with bank statements reconciliation, adhering to organization procedures, doing data entry work, and tracking physical inventory.
Not exactly what you are looking for? Check our complete library of over 1000 cover letter examples .
Rate This Template:

For help with your resume, check out our extensive Accounting Intern Resumes .
Don't send your resume without a cover letter. Find out how to create a professional cover letter in our guide.
Include These Accounting Intern Skills
Accounting expertise
Part-time or full-time availability
Computer proficiency and knowledge of accounting software
Being able to work without supervision
Teamworking abilities
Time management and multitasking
Effective communication
Accuracy and attention to details
Below is displayed a cover letter example for Accounting Intern highlighting similar skills and experience.
Dear Ms. Matheny:
Upon learning of your opening for an Accounting Intern, I hastened to submit my resume. With my strong understanding of business and accounting principles gained throughout my educational background, as well as my superior organizational and analytical abilities, I am confident in my ability to significantly benefit your company while amassing the necessary tools and skills to enable a longstanding accounting career.
From achieving extensive academic-based knowledge of general business and economics topics to gaining real-world business experience in financial analysis and accountability, my background has prepared me to excel in this role. With my additional strengths in communication, time management, and team collaboration, I am positioned to thrive in this position at KPG & Associates.
Highlights of my background include...
Poised to achieve a Bachelor of Arts degree in Business Administration with a concentration in Accounting from the University of Washington, attaining comprehensive knowledge of micro / macroeconomics, financial planning, and general accounting principles.
Providing strong leadership to complete accounting-focused business projects while excelling within challenging, analytical environments.
Utilizing organizational, interpersonal, and motivational skills to provide excellent service and generate peak results.
Thriving in both independent and collaborative team-oriented environments.
With my strong experience in business and accounting functions, coupled with my enthusiasm and dedication to achieving success, I will swiftly surpass your expectations for this role. I look forward to discussing how I can better meet your needs and objectives in person. Until then, thank you for your time and consideration.
Sean T. Phillips
A professional cover letter is the first step toward your new job!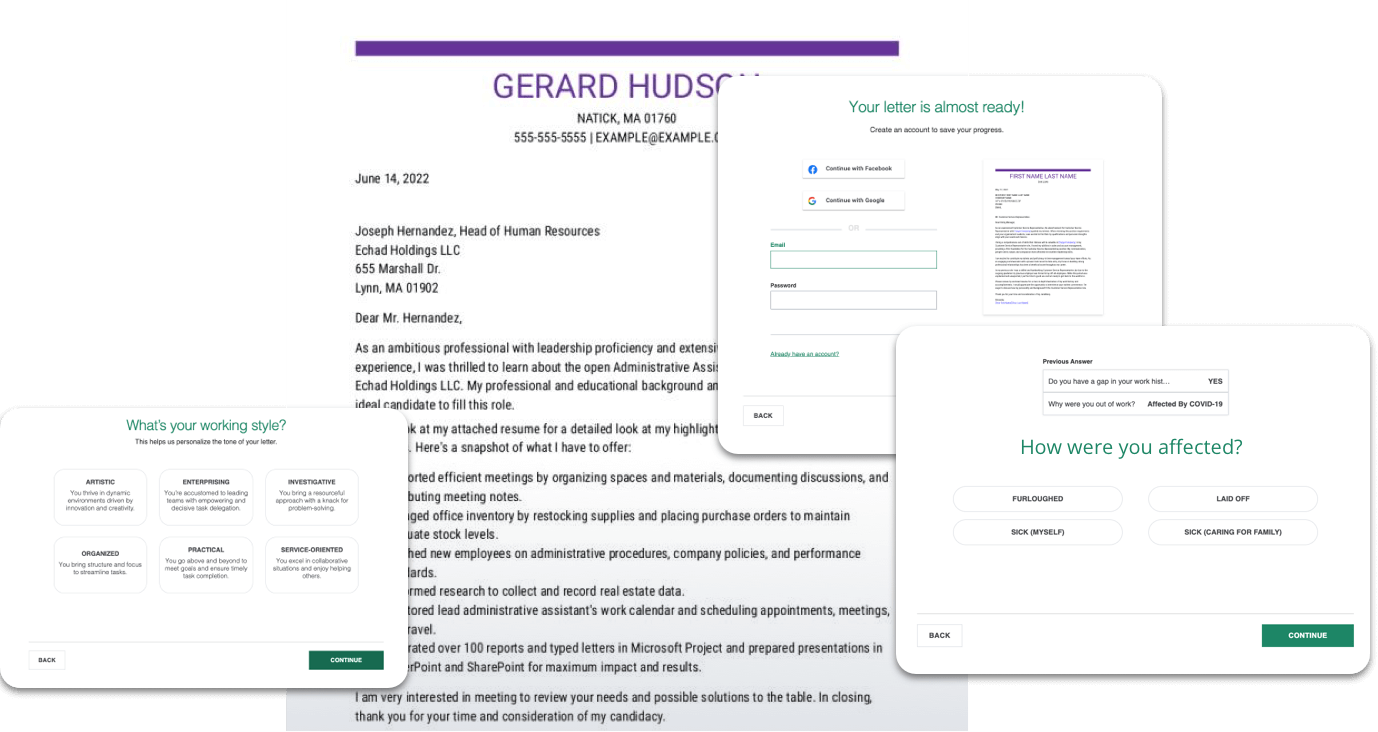 Skip to main content
Skip to primary sidebar
Training Internship College Credits Cover Letter Examples
You just found a posting for the training internship you've dreamed of, and you're confident you have the skills for the position. What can you do to be sure the hiring committee agrees with you? Writing a stand-out cover letter is the first step, and our training internship cover letter example and the following tips will help you find the words to get you in the door.
Do show the hiring manager what you can do. Rather than list characteristics like "good with numbers," describe how that skill contributed to the successful completion of your senior project. "Show, don't tell" applies to writing of all styles, but it's especially important for your cover letter.
Don't go on and on. Make your points and then move along. Hiring managers are likely reading dozens, if not hundreds, of cover letters. You don't want yours to be the one they toss aside simply because they grow tired of reading.
Do write with confidence. You know you have the knowledge and skills needed for the internship. Let your words convey certainty.
Don't let your confidence come across as egotistical. Always maintain respect for the company and those supervising the internship.
Training Internship Advice
Looking for an accounting internship? You'll need a compelling cover letter to get a training internship college credits. The cover letter examples below have been created to help you build your cover letter faster. Our multiple templates and design options make it easy to personalize your cover letter for better results. Take the next step toward the training internship college credits internship you want. Click below on these cover letter examples to get started today!
Cover Letter Tips for Training Internship
Looking for Jobs as a Training Internship requires having the right information and forming a good strategy. The following tips can help you find the right position.
1. Join groups. Signing up for a local or online business association or visiting an online job board may give you opportunities beyond what you find in the help-wanted section.
2. Clean up your social media profile. Employers are increasingly using Facebook and Twitter as screening tools to assess applicants. Make sure your profiles don't reveal anything that you wouldn't want a prospective employer to see.
3. Take control of your search. You are the captain of your ship and are ultimately responsible for your career. Instead of reacting negatively to dead end leads or numerous setbacks, continue on and don't give up.
4. Be persistent. The job search may be a long process and it is important to not lose hope. If you haven't heard back about an application, it is ok to follow up with the company. They may simply have just been busy and they may appreciate your initiative.
5. Be positive. Being unemployed or underemployed is nothing to be ashamed of. Keeping an upbeat attitude will help get through the job-seeking process.
Training Internship Job Seeking Tips
Your cover letter is going to be the thing that gets your foot in the door when you are searching for jobs as a Training Internship. Use these do's and don'ts tips to make sure your cover letter stands out from the crowd.
1. Do include contact information. Your cover letter is of no use if an employer cannot contact you about it. Be sure to list your phone number and email address at a minimum. It is not necessary to include a street address, the city and state you live in are sufficient.
2. Do keep your cover letter focused. Employers will only review your cover letter for a matter of seconds, so it is a good idea to make sure it only includes relevant information that is presented succinctly.
3. Don't use personal pronouns. "I" and "me" should never appear on your cover letter.
4. Don't just list duties when describing prior job experience. The job experience section of your cover letter shouldn't read like a job description. Think in terms of accomplishments and what you contributed to your prior employer.
5. Don't include personal information. It is inappropriate to include personal information on a cover letter. Employers don't need to know your birthday, your social security number, your religion or the names of your children. Limit your cover letter to professional information only.
*As seen in :
Skip to main content
Skip to primary sidebar
Skip to footer
Resume Genius
The World's Smartest Resume Builder
Home Cover Letter Examples Accounting Intern Cover Letter
Accounting Intern Cover Letter Example
September 16, 2021 | By the Resume Genius Team | Reviewed by Geoffrey Scott, CPRW
Need to show off your academic accounting career and internship skills? Find out how with our accounting intern cover letter example, free to download and update!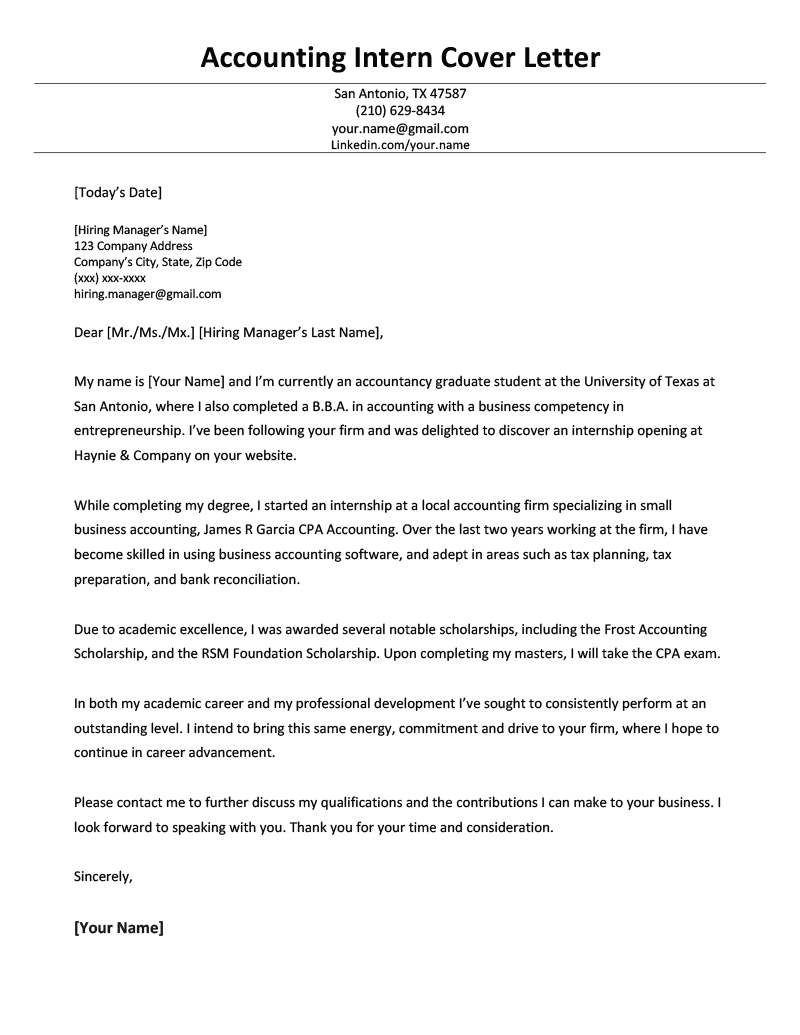 If you want another design, check out the other cover letter template styles in our library.
Additional Examples Similar to an Accounting Intern Cover Letter
Accounting Intern Resume
Accountant Cover Letter
Accounts Payable Cover Letter
Certified Public Accountant (CPA) Cover Letter
Accounting Intern Cover Letter Template (Text Format)
Make sure your cover letter is correctly formatted to give it a polished look.
[Today's Date]
[Hiring Manager's Name] 123 Company Address Company's City, State, Zip Code (xxx) xxx-xxxx [email protected]
Dear [Mr./Ms./Mx.] [Hiring Manager's Last Name],
My name is [Your Name] and I'm currently an accountancy graduate student at the University of Texas at San Antonio, where I also completed a B.B.A. in accounting with a business competency in entrepreneurship. I've been following your firm and was delighted to discover an internship opening at Haynie & Company on your website.
While completing my degree, I started an internship at a local accounting firm specializing in small business accounting, James R Garcia CPA Accounting. Over the last two years working at the firm, I have become skilled in using business accounting software, and adept in areas such as tax planning, tax preparation, and bank reconciliation.
Due to academic excellence, I was awarded several notable scholarships, including the Frost Accounting Scholarship, and the RSM Foundation Scholarship. Upon completing my masters, I will take the CPA exam.
In both my academic career and my professional development I've sought to consistently perform at an outstanding level. I intend to bring this same energy, commitment and drive to your firm, where I hope to continue in career advancement.
Please contact me to further discuss my qualifications and the contributions I can make to your business. I look forward to speaking with you. Thank you for your time and consideration.
[Your Name]
Additional Accounting Intern Cover Letters, Resumes, & CVs:
Cover letters:.
Account Manager Cover Letter
Account Manager Resume
Accounting Resume
Accounts Payable Resume
Accounts Receivable Resume
Billing Specialist Resume
Certified Public Accountant (CPA) Resume
Debt Collector Resume
Payroll Specialist Resume
Staff Accountant Resume
Click to rate this article
Related Articles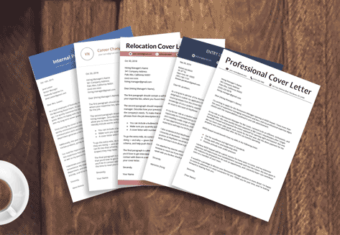 Cover Letter Examples for All Job Applications in 2023
February 2, 2023 | By Conrad Benz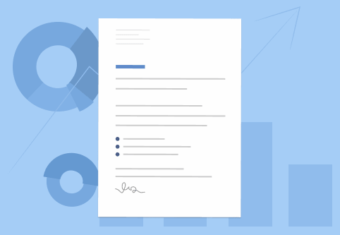 Cover Letter Statistics for 2023
January 12, 2023 | By Rebecca Tay, Ph.D.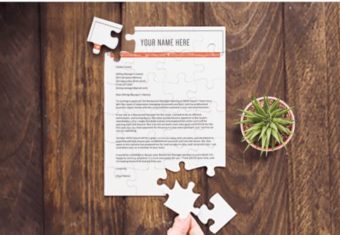 How to Write a Cover Letter for a Job
December 22, 2022 | By Ida Pettersson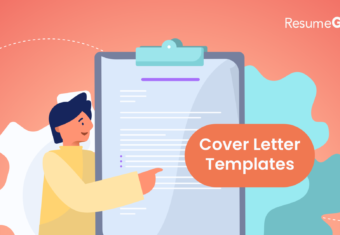 September 18, 2022 | By Pauline Delaney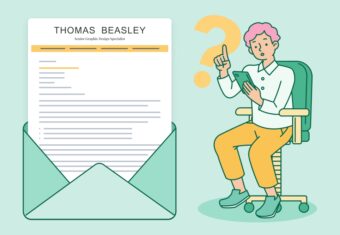 Are Cover Letters Necessary in 2023?
January 11, 2023 | By Corissa Peterson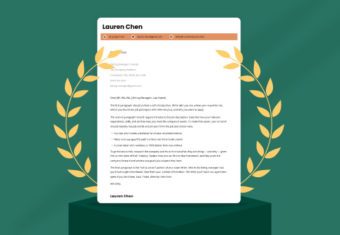 Best Cover Letter Examples of 2022 & Why They're So Good
May 18, 2022 | By Aaron Case, CPRW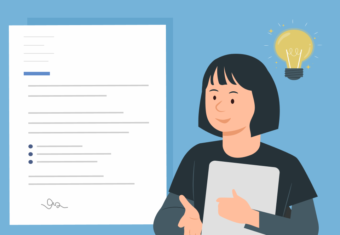 How to Write a Cover Letter With No Experience
July 26, 2022 | By Eva Chan, CPRW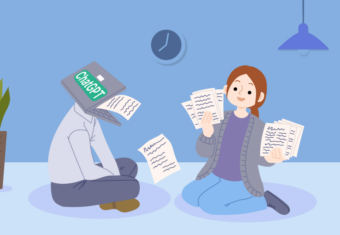 Making a ChatGPT Cover Letter: The Good, Bad, & Ugly
March 9, 2023 | By Eva Chan, CPRW
Resume Tools
Resume Builder
Resume Templates
Resume Examples
How to Make a Resume
Resume Format
Resume Summary Generator
Resume Help
Cover Letter Tools
Cover Letter Builder
Cover Letter Examples
How to Write a Cover Letter
Cover Letter Format
Cover Letter Help
What Is a CV?
How to Write a CV
CV Templates
CV Examples
Career Tools
Thank You Note Samples & Templates
Resignation Letter Samples
Letter of Recommendation Templates
Business Letter Formats
Career Advice
Forgot Password
Terms & Conditions
Privacy Policy
Accessibility
© 2023, Sonaga Tech Limited. All rights reserved
ResumeGenius.com is owned and operated by Sonaga Tech Limited, Hamilton, Zweigniederlassung Luzern with offices in Luzern Switzerland.
Accounting Intern Cover Letter Example
The trick to successfully nailing your desired job lies in creating the perfect cover letter. Write your perfect Accounting Intern Cover Letter using our professional and simple writing tips. Our handy and proprietary cover letter builder will help you get your dream job.
An Accounting Intern is an individual who assists the members of the accounting department with research, data entry filing, and maintains administrative and financial records. He prepares income statements, invoices, and balance sheets. He also collaborates with the finance team to forecast yearly reports. He performs credit checks and assists with audits. An Accounting Intern also proposes solutions to improve the financial results of the company.
Cover Letters
Accounting & Finance
What to Include in a Accounting Intern Cover Letter?
Roles and responsibilities.
The primary responsibility of an Accounting Intern includes the application of cash and collections, reconciliation of contracts, and profit analysis. He supports the payment processing team to manage the monthly tracking of inventory. He undertakes the follow-up of the company's cash flow and controls expenses according to the budget.
Undertaking data entries and balance sheet reconciliations.
Assisting the accounting team in researching and analyzing our financial data.
Maintaining accurate and detailed inventory records.
Performing administrative duties such as preparing invoices and updating accounting files, as and when required.
Cross-checking financial statements and data for accuracy.
Using accounting software when performing accounting duties such as generating financial reports.
Assisting the payment processing team in undertaking credit checks.
Education & Skills
Successful cover letters for Accounting Intern often mention the following qualification(s):
A Bachelor's or Master's degree in Accounting or Finance.
Additionally, the cover letter for Accounting Intern should mention the following skillset:
Ability to multitask.
Thorough understanding of financial and accounting principles.
Attention to detail.
Strong verbal and written communication skills.
Strong mathematical and analytical skills.
Accounting Intern Cover Letter Example (Text Version)
Dear Mr./Ms.,
Please accept my enclosed application for the position of Accounting Intern at your company. I have one year of experience as an Accounting Intern at [YYY Company] with a proven record in performing comprehensive accounting responsibilities. I believe I can exceed your expectations for this role and can be a useful asset to your company.
[XXX Company] has always been at the forefront of using creative and innovative technology to understand the financial needs of upcoming start-ups. [XXX Company's] diverse client list is a testimony to the prominence of the company in its goal of exploring and seeking new partnerships.
I have a Master's degree in Finance and my studies centered around financial accounting and management. This had helped me become familiar with financial and accounting principles and the software and systems related to the field. My previous experience as an Accounting Intern at [YYY Company] helped me understand the procedures and guidelines surrounding the field of finance and accounting.
At my former place of work, I handled the following responsibilities:
Prepared financial records, balance sheets, invoices, and income statements.
Worked with bookkeeping and accounting software.
Assisted the accounting department with research, filing, and data entry.
Maintained accurate and complete accounting records in the Company's database
I have strong mathematical, analytical, and verbal communication skills acquired as a result of my education and experience. I have the required skill set for this job and my experience has prepared me to excel in this role. I believe that your company will provide me with an excellent platform to upgrade my accounting skills and abilities.
I look forward to discussing my position and qualifications in more detail. Thank you for your time and consideration.
Sincerely, [Your Name]
An ideal Accounting Intern Cover Letter should highlight and focus on career achievements and expertise. Include a relevant skillset that will give you an edge over other candidates. You can use our Accounting Intern Resume sample to create a good resume and increase your chances of getting your dream job.
Customize Accounting Intern Cover Letter
Get hired faster with our free cover letter template designed to land you the perfect position.
Related Accounting & Finance Cover Letters
Internship Cover Letter
First Name Last Name 415-422-1234 · [email protected] · www.linkedin.com/in/username
March XX, 20XX
Deloitte 555 Mission Street, Suite 1400 San Francisco, CA 94105
Dear Internship Hiring Committee:
I am writing to express my interest in Deloitte's Audit Summer 20XX Internship at the San Francisco office. As a junior Accounting and Finance major at the University of San Francisco, I am the perfect candidate for this internship, as I bring accounting work experience and desire to contribute to Deloitte's success as a public accounting firm.
In the past two years, I have gained a great amount of experience working at the Accounting and Business Services Office at the University of San Francisco processing Concur reconciliation statements, depositing checks, and preparing for an end-of-the-year audit for 20XX. As my responsibilities increased, I learned how to extract financial data from the University's internal database, generate business intelligence reports, and use Microsoft Excel to reconcile various accounts. During this learning process, I was able to use my detail-oriented and time management skills to take on a wide range of projects, meet daily and monthly deadlines, and ask questions to improve my understanding of accounting concepts.
In addition to my work experience in an accounting office, I was also a Legal Intern for Kong Law Offices in Oakland this past summer. As an intern, my main tasks were to ensure that all client files were ready for trials, conduct legal research, create settlement demands, and assist Cantonese-speaking clients when necessary. Through this internship, I was able to use my strong written and verbal communication skills to pass on information and learn about various legal strategies to find solutions and close cases. By having experience in both accounting and legal services, I am able to take on a variety of assignments and to adapt to different environments.
My professional work ethic, eagerness to learn, and hardworking character make me a great candidate for Deloitte's Audit Summer 20XX Internship. If hired I will commit to contributing to Deloitte's vision to be the "Standard of Excellence," the first choice of the most sought-after clients and talent. I am confident I can meet the expectations required for this internship and look forward to speaking with you soon. Thank you for your time and consideration.
First Name Last Name
Sample cover letter for Internship position at KPMG
Dear Sir/Madam
Please find enclosed my resume for the position of Co-op Student in your well reputed organization. I am seeking an internship that will allow me to learn more about business, industry and economic environment. Also, I hope to learn the skills and knowledge necessary to earn a better position in the industry. I hope that this internship will be a quality opportunity to my career in the current fast-paced environment.
I believe that seeking an internship at this stage of my life is the best way to develop more how to conduct myself in more professional role in this field. I also believe that learning from people such as KPMG's is a much better education than I can find anywhere else and am willing to work and do whatever is needed for the internship.
I have completed my CMA certification from ICMAP and possess verity of experience of working at diverse positions with multiple companies in different cultures. I have gained an extensive insight within this field of finance. My key accounting and financial competencies include, but are not limited to maintaining financial records, payroll, accounts payable, accounts receivable, budgeting, internal audits, cost accounting, , financial, management and analytical reporting.
have working experience at different free to interview at any time. I have listed my contact information, and I hope to hear from you soon regarding the position. I am flexible in my schedule and am willing to work as hard as you ask. This is a time when I can learn what to do in your position, and I hope that experience at your company will propel me to the next stage of my life..
The listing matches closely with my qualification, skills and experience. I am confident that being a CPA -Alberta Student with versatile practical experience will make me correct candidate for this position and I would like to offer my services as such.
Possessing sound experience of working at diverse positions with multiple companies in different cultures, I have gained an extensive insight within this field of finance. My key accounting and financial competencies include, but are not limited to maintaining financial records, payroll, accounts payable, accounts receivable, budgeting, internal audits, cost accounting, , financial, management and analytical reporting.
In my current position working in the capacity of Manager Billing, Receivable and Customer Profile, where I am leading a team of 6 staff with monthly billing of SR 36 Million. In this role I got success in designing and implementing the accurate billing process, fast collection and in keeping minimum receivables balances.