We use cookies to give you the best experience possible. By continuing we'll assume you're on board with our cookie policy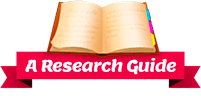 A Research Guide
Research Paper Examples
Research Paper Examples on Life
Speech Guidelines for a School Captain Candidate Plus an Example
Being the school captain is among the things that many students strive to attain in school. Whilst some are fortunate to become leaders in their respective schools, others disappear into oblivion with their hopes forever shattered. One of the factors that separates winners from other candidates is the whole concept of speech making and delivery.
And when I'm talking about speech, I'm not talking about words just put together for the sole reason of announcing your candidature. These are very cleverly selected words that will arouse the students' desire to elect you as their representative. It is true that when you fail to plan, you plan to fail. This maxim is also true in speeches. A speech that does not go through the guidelines explained below will not have the desired outcome.
*Service is provided by writing AI tool essayAI
Speech Writing Guidelines for a School Captain
1. let your message be brief and precise.
Avoid using many filler words to make the speech long. With a long speech, you will obviously loose the attention of the audience. The speech should be short and content rich. It should be straight to the point. You should hit the nail while it is hot- the nail in this case refers to the first few minutes that the audience is attentive. Hit them with that punch line that will leave you glued to their minds. You should keep your explanations minimal and if you can do it without explanations, the better.
2. Simplicity is genius
As albert Einstein rightly put it, "If you can't explain it simply, then you don't understand it well enough." The beauty of using simple language is that you reach a wide scope of students. Using complex and complicated jargon will isolate the audience and the message will not reach its intended destination.
Furthermore, you do not want your fellow students to think you are above them. If they cannot understand you, how will they trust you to deliver their grievances to the authorities above? While a technical jargon showcases your mastery of the language and may open for you unlimited opportunities in the future, at this point in time it would be advisable to speak in a language that befits a school setting. Do not forget that you will also be communicating to pupils of the lower grade. Do not overlook their votes, they are equally as important as other votes.
3. Content should be organized in point form.
The speech should be broken down into parts to make it more orderly and precise. The organization of the speech will be explained better in the outline section later in the article. Ensure that each paragraph has its own point. Each paragraph must begin with a topic sentence, followed by few supporting lines and these supporting sentences must be related to the topic sentence. The paragraphs should however be brief. Try not to go very deep into the topic at hand.
4. Exhibit qualities of a leader.
Whether you are delivering it before a congregation or just putting it on paper, there must be some level of authority that the people listening or reading can feel. Nobody wants to be represented by a coward. Naturally, people are conditioned to follow a courageous leader, who has authority and leads by example. Apart from that, kindly be as honest as possible in your speech. Do not promise things you cannot deliver. Mistrust is one deep pit you cannot salvage yourself from.
5. Use the first person.
This is quite obvious always use the first voice when referring to yourself and in second person when referring to the students or audience. It creates a form of bond between you and the students when you refer to them directly. Also, always use active voice, as it is more authoritative and direct. Passive voice is least effective when you call people into action. For instance, when you say, "We will beat them," sounds more authoritative than saying, "They will be beaten by us."
Planning is an integral part of a speech. An outline gives you the format or rather, a rough draft of what your speech should look like. Here is the basic format of a speech:
Introduction
Remember first impressions always last. The contents of your introduction and how you present it will either make you or break you. This is an important part of your speech, as this is the part which will either win the audience's attention or lose it. The length of the introduction should be no more than 10% of the whole speech. So, if your speech is to last 5 minutes, then your introduction should take like 40 to 45 seconds. Here, you should provide your greetings, introduce yourself and state your purpose.
The body is the bulk of the speech, making 80% of it. What you intend to do when elected the school captain should falls within this segment. Each point should be kept in separate paragraphs and should be accompanied by few sentences shading more light on each one of them. You should however be brief and avoid going into too much details. This will bore the audience and will make the speech too long. The body should follow this format:
1 st  Paragraph
Topic sentence 1
3-4 sentences supporting topic 1
2 nd  Paragraph
Topic sentence 2
3-4 sentences supporting topic 2
3 rd  Paragraph
Topic sentence 3
3-4 sentences supporting topic 3
This part should only be 10% of the speech. Your conclusive remarks are just as important as any other part of the speech. It would be absurd to give a mind blowing presentation and then have a lackluster ending. One of the best way of wrapping things up is by use of a famous quote with a few additional remarks or you may give thanks to all the people who have supported you to where you are. You may also opt to quickly summarize all your points, whichever way you choose it, when done correctly they are both equally effective.
Essay Sample for a School Captain
Dear students, teachers and the *insert school* community at large, good afternoon. It is yet again that time of the year that we have to exercise our individual rights to select the rightful leaders to represent us. I come at your presence, not as a leader but rather as a servant who will put your interests first before mine.
I have spent all my learning years in this school and I'm very aware of all the challenges that students go through. Each year, I have witnessed recurring issues that threaten the pillars of our institution, which are peace, love and unity. I'm here to put an end to that. Your humble servant speaking is *insert your Names*, sixth grade and I'm running for this year's School Captain.
I have a confession to make. The idea of vying for the School Captain position was first initiated to me in the fourth grade by *insert teacher's name*, who saw the leadership qualities in me. Mr./Mrs. *teacher*'s sentiments are also shared by other teachers and students, who have privately confided in me about my natural ability to inspire and mobilize people.
I would like to publicly thank them, because they are the spark that ignited this fire in me. My decision to vie for this position is a way of me giving back to this wonderful school. All the years I have spent in this here have been nothing, but good and memorable. Everyone in this school, including teachers and my fellow students have been wonderful and if I was to go back in time, I would still do it again here.
Coming from a very religious background, my parents taught me the importance of humility. That is the reason why I'm naturally humble, friendly and approachable. I believe all people are born equal and I give each person the respect he/she deserves. As most of you are aware, I have worked hand in hand with the outgoing School Captain to ensure that this institution is always running smoothly.
I would like to personally call upon you to come in large numbers during the voting period and continue what I already started with my predecessor. It does not matter who wins. The most important thing is that the process has to be free and fair. Let the voice of the people be heard, because injustice here is a threat to justice everywhere.
Lastly, I would like thank my parents, friends, teachers, students and everyone, who took part in molding me to become the person I am. If it were not for you, I wouldn't be who I am today. I would also like to thank everyone who showed up to this function today. You sacrificed your precious time to come and lend us your ears. A great day is indeed seen in the morning. All the people that participated in this democratic practice are surely destined for greatness. They are the people who will bring good change to this wonderful nation in the future. Vote wisely, vote with your hearts. May God bless you. Thank you.
By clicking "Log In", you agree to our terms of service and privacy policy . We'll occasionally send you account related and promo emails.
Sign Up for your FREE account
Diana from A Research Guide Don't know how to start your paper? Worry no more! Get professional writing assistance from our partner. Click to learn more


How to Write a Speech to Win School Captain
Tips on Writing a Welcome Address at a High School Graduation
Writing and delivering a winning speech for a school leadership role requires planning, a sense of purpose and practice. No matter whether you are hoping to be picked for school captain, school president or class president, you need to convince others that you really, really want the job for all the right reasons. Make your speech less about you and more about what you can do to serve others and make a difference.
What Is a School Captain?
A school or class captain in the British school system is like a school or class president in the American school system. Despite different titles, the roles are similar. The purpose of a student leadership position is to act as a positive role model, encourage school spirit and embody school beliefs and values. A school captain is a go-between for teachers and students to represent the student voice and to ensure excellent two-way communication.
School Captain Responsibilities
Duties vary somewhat by school, but typically, assignments include bringing forward student concerns to the administration to advocate for positive change, such as healthier food options on the school menu and in vending machines. Student leaders may head a committee to plan student activities that will build a sense of community. Other tasks may include giving tours of the school to visitors and greeting parents who are attending functions.
Serious School Captain Speeches
Before launching your campaign or drafting your speech, interview a cross section of your classmates to find out what they like about the school and what improvements they hope to see in the upcoming year. Develop a consistent message in your campaign materials and speech that identifies your goals based on an assessment of student needs.
Do not fall into the trap of making grandiose promises just to be chosen by administration or voted into office. The tone of your speech should be upbeat, positive and high energy to hold your listeners' attention.
Humorous Class Captain Speech
If you are witty, outgoing and considered the class clown, you may want to interject humor into your speech. A funny but teacher-approved story will show your likable and relatable side.
For instance, you may want to share that you were cast as a juggler in the school play when making the point that you are experienced at juggling multiple tasks. However, do not go overboard with humor, or you run the risk of not being seen as a serious contender who will work hard.
Prepare Your Speech
Speeches are like English essays, with a strong beginning, middle and end. Keep in mind how much time you will be allotted because you may be cut off if you exceed the time limit. Outline your speech with main points and then write out your speech to avoid stumbling on your words or rambling.
Start with an introduction that includes your name, year in school and the reasons you are highly qualified to serve as school captain. List specific examples of your prior accomplishments in extracurricular activities and student organizations. Mention that you are a visionary student who believes every student should feel welcome and supported at the school.
In the body of your speech, identity two or three goals or issues you would like to address if selected for the position. Emphasize your leadership qualities. For instance, you might state that other students and teachers would describe you as outgoing, approachable, dedicated and responsible. End with an action statement summarizing what you hope to accomplish and directly ask for their vote or support. Show a draft of your speech to a favorite teacher and ask for feedback.
Practice Your Speech
Stand in front of a mirror at home and practice your speech or enlist your family as an audience. You should sound eager and excited to represent and serve fellow students. Smile, maintain good eye contact and use gestures intentionally. Speak clearly and articulate your words. Pretend you are confident even if you are shaking and super nervous. That is perfectly normal and does not mean you are not leadership material.
Related Articles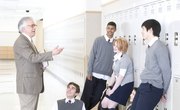 Senior Class President Duties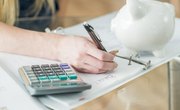 How to Write a Speech for the School Treasurer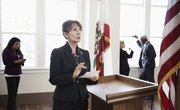 How to Write a Speech Running for City Council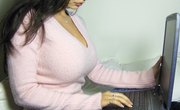 How to Write a Good Speech for School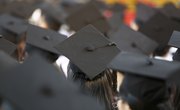 8th Grade Graduation Speech Ideas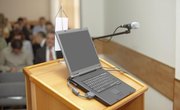 How to Improve Debating Skills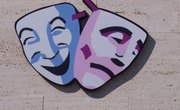 Student Council Funny Speech Ideas for Kids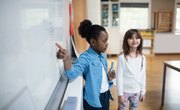 Elementary Student Council Speech Ideas
Brooklyn Technical High School: Junior Class President Speech
University of North Carolina at Chapel Hill Writing Center: Speeches
Dr. Mary Dowd is a dean of students whose job includes student conduct, leading the behavioral consultation team, crisis response, retention and the working with the veterans resource center. She enjoys helping parents and students solve problems through advising, teaching and writing online articles that appear on many sites. Dr. Dowd also contributes to scholarly books and journal articles.
24/7 writing help on your phone
To install StudyMoose App tap and then "Add to Home Screen"
School captain speech
Save to my list
Remove from my list
Good morning /afternoon ___________ my name is _________I stand here before you to discuss the reason why I want to be part of the leadership team and hopefully become school captain for this year. (20__}. I realize that it's a privilege to have the honour but I am confident that I will be a suitable candidate. I promise to work hard to be the effective leader that you would be proud of in the school. I will try to uphold and obey all the rules and become the role model that you can all look up to.
I will assist teachers and students in any way possible to the best of my abilities. I strongly believe that I'm respectful, a good listener and trustworthy person and I also believe that all these qualities are very important in a everyone's life.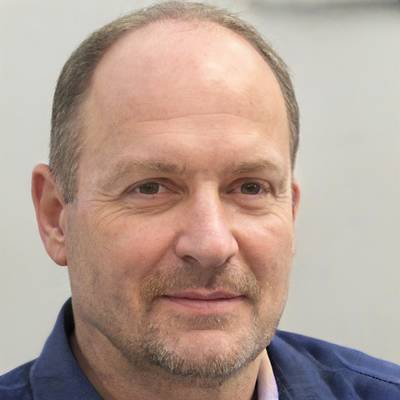 Proficient in: Education
" Honestly, best paper that I have gotten from this site. Seriously, thank you Professor Dennis! "
Secondly, a good leader always listens to others and they never judge about who that person is and what they do. Leaders don't just bark orders or boss people around. They listen to their team, their customers, their peers, and their competitors because they know it is the best way to understand a situation so they can make the best decision possible.
By clicking "Check Writers' Offers", you agree to our terms of service and privacy policy . We'll occasionally send you promo and account related email
You won't be charged yet!
To me the role of a school captain is more than a badge, popularity or a fancy title but a chance to make a positive influence on the students and even teachers and their time at our school. I believe I have all these qualities and if not I am more than willing to learn them in the process. I promise to dedicate myself to serving the school and especially you, my fellow students. So please vote for me and show your trust in me and I promise I won't let you down. Thank you for listening to my speech and remember – I'm not perfect but I do believe that this position is perfect for me.
by ekta singh
Read more: Speeches for School Captain
School captain speech. (2016, May 09). Retrieved from http://studymoose.com/school-captain-speech-essay
"School captain speech." StudyMoose , 9 May 2016, http://studymoose.com/school-captain-speech-essay
StudyMoose. (2016). School captain speech . [Online]. Available at: http://studymoose.com/school-captain-speech-essay [Accessed: 5 Mar. 2023]
"School captain speech." StudyMoose, May 09, 2016. Accessed March 5, 2023. http://studymoose.com/school-captain-speech-essay
"School captain speech," StudyMoose , 09-May-2016. [Online]. Available: http://studymoose.com/school-captain-speech-essay. [Accessed: 5-Mar-2023]
StudyMoose. (2016). School captain speech . [Online]. Available at: http://studymoose.com/school-captain-speech-essay [Accessed: 5-Mar-2023]
Captain My Captain by Walt Whitman Pages: 2 (301 words)
O Captain, My Captain: My Father As My Role Model Pages: 4 (938 words)
"Oh Captain my Captain" by Walt Whitman Pages: 6 (1799 words)
School Captain Speech Final Pages: 1 (261 words)
Sports Captain Nomination / Speech Pages: 4 (1134 words)
Powhatan, "Speech to Captain John Smith," The World Turned Upside Down. Boston: Bedford, 1994 Pages: 2 (439 words)
Vice Captain Speech Pages: 1 (264 words)
School Vice Captain Pages: 2 (414 words)
Leland Stanford - Robber Barron or Captain of Industry Pages: 4 (1101 words)
Captain Ahab portrayed as monomaniacal in Moby Dick Pages: 3 (685 words)
👋 Hi! I'm your smart assistant Amy!
Don't know where to start? Type your requirements and I'll connect you to an academic expert within 3 minutes.
Share This Flashcard Set
Please sign in to share these flashcards. We'll bring you back here when you are done.
Don't have an account? Sign Up »
Set the Language
We weren't able to detect the audio language on your flashcards. Please select the correct language below.
»
My class captain speech
My Class Captain Speech
by phinguy1 , Mar. 2014
Subjects: Class captain
Click to Rate "Hated It"
Click to Rate "Didn't Like It"
Click to Rate "Liked It"
Click to Rate "Really Liked It"
Click to Rate "Loved It"
Add to folder Introducing Cram Folders! Find out how you can intelligently organize your Flashcards.
Add to Folders
Please sign in to add to folders.
Upgrade to Cram Premium
You have created 2 folders. Please upgrade to Cram Premium to create hundreds of folders!
Related Essays
The task of a leader is not to create followers, but to create more leaders by inspiring others with positive qualities. A leader's task goes far beyond comm...
I am writing to apply for the position of School Captain 2016. I have full belief in myself that I would be able to become a successful captain at St Peters ...
In exhibiting my respect for my coaches and teammates, sportsmanship, and my competitive drive, I attained the position of captain. In upholding this positio...
I was excited about my leadership position and I focused on being a successful leader who would direct, guide and influence students to be productive members...
Being a person in a leadership role, I have felt some feelings I never want to forget, while on the other hand there are some feelings I wish I could forget....
Furthermore, the leadership skills I have developed due to my life are a true blessing. Through my office of Senior Class President, I am able to lead others...
This speech was very inspiring, it was filled with laughs, and many serious points that made you think. Scott Backovich, the motivational speaker, wanted all...
In today's society, the definition of leadership is ever-changing and is always being improved. As a leader, my mission is to treat everyone equally and give...
Because I am a captain of two activities, I work very hard to be a leader. In cross country, I help lead practices and activities. In chemistry club, I plan ...
"You have two minutes to talk about yourself", said the Professor I started by telling my classmates about myself, the things that I have done in the past, m...
Shuffle Toggle On Toggle Off
Alphabetize Toggle On Toggle Off
Front First Toggle On Toggle Off
Both Sides Toggle On Toggle Off
Read Toggle On Toggle Off
Card Range To Study
Use LEFT and RIGHT arrow keys to navigate between flashcards;
Use UP and DOWN arrow keys to flip the card;
H to show hint;
A reads text to speech;
3 Cards in this Set
Games, topic printables & more
The 4 main speech types
Example speeches
Business Thank you
Commemorative
Declamation
Demonstration
Introduction
Maid of Honor
Student Council
Speech topics
Poems to read aloud
Speech planning
How to write a speech
How to prepare cue cards
Using props/visual aids
Acute anxiety help
Breathing exercises
Letting go - free e-course
Using self-hypnosis
Delivery overview
4 modes of delivery
How to read a speech
9 vocal aspects
Vocal variety
Diction/articulation
Pronunciation
Speaking rate
How to use pauses
Eye contact
Body language
Voice image
Voice health
Public speaking activities and games
About me/contact
Speech examples
Student Council speeches
Student Council Speeches
By:  Susan Dugdale  | Last modified: 09-05-2022
How to write a winning speech: a template, guidelines, & an example speech
Student Council Speeches mark the end of an election campaign.
Will yours be successful?
The final answer is in the hands of your fellow students. It's entirely their decision.
However up until they mark their voting papers 'yes' or 'no' you have the potential to make their choice of candidate for the upcoming year 'you'.
Writing a student council speech step by step
You'll find everything here you need to craft a winning student council speech.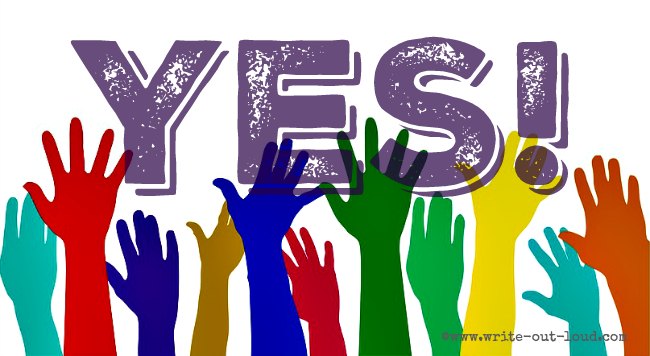 a template that includes all the necessary elements of a persuasive speech
points to consider carefully before you write
an example student council president speech
tips for writing - the type of language to use, how to structure it and more
vital tips for rehearsal . These make the difference between looking and sounding polished and bumbling.
a link to a collection of recent student council speech examples
how to manage anxiety about speaking in front of others
Understanding your speech purpose
Understanding the nature or purpose of your speech could make all the difference between winning and losing.
Student Council speeches are persuasive speeches . Their ultimate goal is to get the 'yes' vote. To help you achieve that use the template below to cover all the essential elements.
Return to Top
Student Council Speeches Template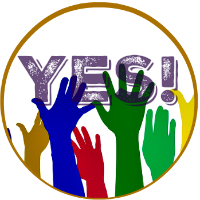 Greeting - Attention Getter - The Hook You'll need an opening statement or rhetorical  question to sit your audience up with open ears and minds. 
Who you are - your name, your place or grade in the school
What you want - the role you are campaigning for: President, Vice President,  Treasurer, Historian...
What you are going to do for the audience - benefits to them in exchange for their vote . (Brief summary -you will expand this in the body of your speech.)
Credibility - your qualification or expertise establishing your fitness for the role you want. (Brief summary - you will expand this in the body of your speech.)
Transition leading to...
Your Main Idea 1 - Your goal for the role, what you want to achieve, how you plan to do it, the benefits to the audience, your fitness for the job, transition to...
Main Idea 2 - Supporting ideas - details and examples - transition to...
Main Idea 3 - Supporting ideas - details and examples - transition to...
NB. Only include a second and third idea if you have time to expand on them. If not, move through to the conclusion.
Summary of main points
Re-statement of what you want - to be elected to the role you're running for
Re-statement of the benefits to the audience
Closer, clincher, call for action
Points to consider BEFORE you write
Research the role, your audience.
Avoid trying to impress with either 'big' words or use of slang. Both are traps! Be yourself.
What 'hook' will you use to get them to listen? Humor? Humor is good if it is relevant and inclusive rather than exclusive (no 'in' jokes!).
Your goal in the role you want
Avoid setting up expectations that you will deliver beyond your capability.
Can you really reduce school hours, increase academic standards, introduce a range of exciting new extracurricular activities, as well as have a 'green day' and a movie night every month? Keep it real!
Your credibility or qualifications
Now is not the time either to be shy or arrogantly big-headed! Let the audience know how fitting you are for the role you want.
Your school's requirements
If your speech does not meet pre- established criteria in any way you may find it is returned to you edited. It's safer to find out what those criteria are BEFORE writing to avoid having to re-write or worse, being disqualified entirely.
Mockery and personal insults are not clever. They boomerang back on you, letting your audience know you're not to be trusted and neither are you ready for leadership.
Readily acknowledging the skill and expertise of your fellow candidates sincerely in a way that doesn't demean yourself shows an open mind and maturity.
Student Council speech example: President
Here's a sample speech. I've written it from the perspective of someone running for President.
As you read it, imagine it said aloud. That will help you get the rhythm and flow of language. The speech is between 3 - 4 minutes long, depending on how quickly you speak.
Vote Sophia Clarke for Student Council President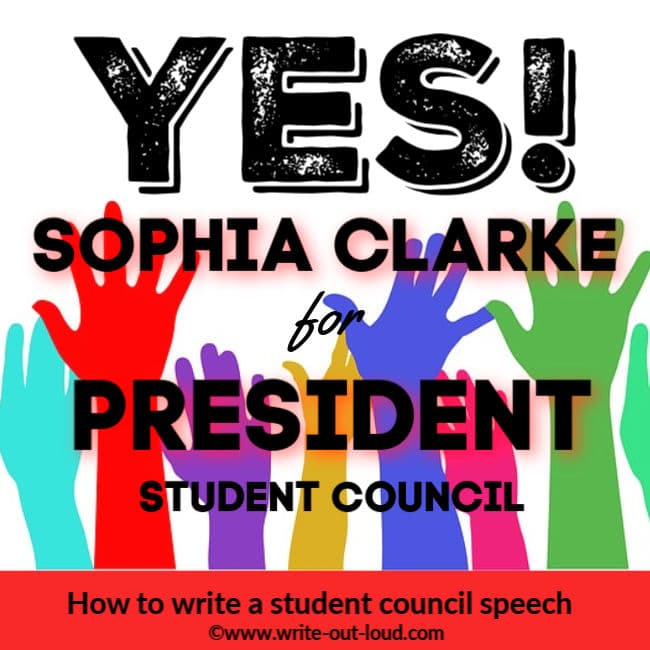 "I've got a question for you. I'm not asking you to shout your answer out, or raise your hand. All I'm asking is that you give it room in your mind. Let it sit for a bit, and have a think about it.
My question is – do you believe like I do, that all of us deserve the opportunity to make the best of ourselves? Not second best, 3 rd , or even, highly commended. The BEST.
I'm Sophia Clarke. I'm in the 12 th  grade, and I'm running for president. My vision is that each student is enabled to develop the skills and confidence to become the bigger, better version of themselves. The best they can be.  Regardless of who they are, and what they need to achieve that.
It's an audacious goal. Some would say an idealistic, rather than a realistic, one.
However I say it's awesome. And that you're intelligent people who realize that reaching any goal starts with taking the first step.
So let me remind you why choosing me, Sophia Clarke, for president, is also choosing a better chance for yourself, and everyone else to grow.
I know you, and I know your needs well. I've served on your behalf in multiple roles through my years here; secretary, auditor, public relations officer, and have successfully taken on multiple issues. You'll know some of those through directly benefiting from them.
It was me who was behind the push to get a regular anti-bullying program running throughout the school. That was two years ago, and now the  Teens Against Bullying  message underpins what we expect and strive for in our every day dealings with each other.
We know incidents of bullying are far fewer as a result. As our orange tee shirts say we 'choose kindness, acceptance and inclusion' for each other, and our selves.
Who has been involved in our mentoring-homework program? Either as a buddy-tutor or as a student getting a helping hand? And who, like me, is passionate about making sure that everybody gets a fair go?
In the past year, under my watch that program has escalated. We have over 50% more tutors across more subject areas and more students taking up the offer of help. That is a fabulous outcome for everybody. Truly win-win.
A tick in the box alongside my name is a tick for the continued growth of those programs. Their value is proven. They allow each of us to grow and experience the strength and confidence that comes from knowing that we can make a positive difference in other people's lives as well as our own.
When you vote me for President you get my capacity to organize, to liaise, to listen and to speak, working for the benefit of everybody.
A 'yes' for me is a 'yes' for appreciating and celebrating diversity.
A 'yes' for me, Sophia Clarke for President, is 'yes' to a better you.
And together that is a 'yes' to a better life, and a better school, for all of us."
Tips for writing your speech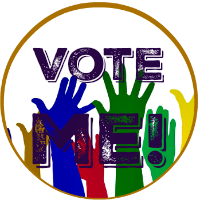 Brainstorm your ideas first. Start with noting ideas for the body of your speech as this is the most important part before going on to the introduction and the conclusion.
Include your campaign slogan  in your opening and conclusion.
Keep your style conversational  rather than overly formal. Use smaller rather than large sentences. Use active rather than passive words. These convey enthusiasm. Check this page on using  action verbs  . You'll discover how to go from  boring bla bla bland  to dynamic excitement.
Lead with your strongest idea first . Give specific examples to illustrate it where possible. Eliminate 'weasel' words or padding that add nothing to your presentation.
Aim to have your speech ready BEFORE the deadline . Give yourself time to prepare thoroughly, including time to review of your opponents' campaigns.
Timing and word count
Student Council Speeches are generally brief: around 1-4 minutes long which isn't a lot of time! That's between approximately 150 - 500 words at an average speaking rate of 150 words per minute.
To be safe say your speech out loud as if you were delivering it for real and time it because sometimes going overtime can result in being disqualified.
Going faster to fit everything in
Please do not be tempted to say it faster to get everything you planned said. As a strategy it doesn't work. You'll end up gabbling: speaking far too quickly and people won't be able to understand what you're saying.
Cutting out extra material
If you have got too much material for the time limit, cut it. Choose the least important ideas to let go of first. Then move on to rephrasing to reduce the number of words used to express a point.
When you think it's done, repeat the test. Say it out loud by as if you were giving it, and time it.
For more about word count see: how many words per minute in a speech
AFTER you've finished writing your speech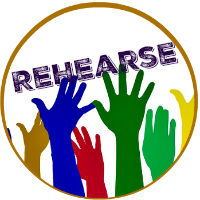 Please, please  rehearse your speech ! Do not be tempted to wing it. The more you rehearse the easier it will be deliver it well.
Remember it is only 1 to 4 minutes long! In that time your goal is to have your audience ready to vote for you.
You can help them make that decision by being confident and prepared. You will show that through:
your speaking style  - natural, sincere, fluent, understandable (clear and able to be heard without straining)
your body language  - relaxed, open gestures, good eye contact and smiling
your personal grooming or presentation  because how you look 'speaks' too. Make sure that your clothing and general grooming supports your speech because, like it or not, you will be judged on both!
 Videoed Student Council speech examples  
How do other people handle a Student Council speech? What's their content and delivery like?
Are they funny? Formal? Too hurried? Confident? Familiar?
It can help to look at what others have done. Even if it's only to decide their way will not be your way!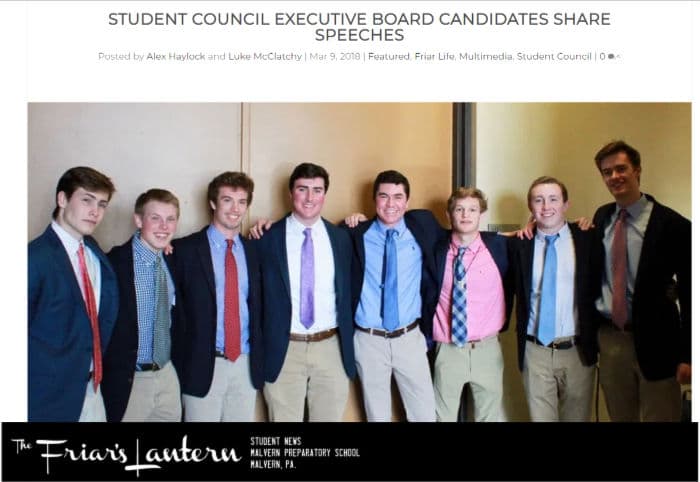 Click the link to access a collection ten videoed student council campaign speeches from the 2018 student council executive board candidates for Malvern Preparatory School, Malvern, Pennsylvania, USA. 
At the foot of the article you'll find links to the videos of the school's 2015, 2016 and 2017 student council campaign speeches.
A word of warning
Ps. panic not.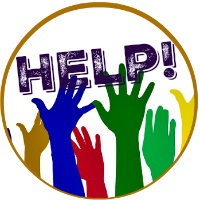 If you find yourself getting anxious over the thought of delivering your speech, please check this page for help.
How to deal with acute public speaking anxiety: 14 ways that will help

speaking out loud 
Subscribe for  FREE alerts about what's new! For more information, click  here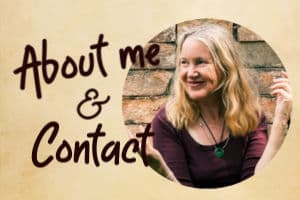 Top 10 popular pages
Welcome speech
Demonstration speech topics
Impromptu speech topic cards
Thank you quotes
Impromptu public speaking topics
Farewell speeches
Phrases for welcome speeches
Student council speeches
Free sample eulogies
From fear to fun in 28 ways
A complete one stop resource to scuttle fear in the best of all possible ways - with laughter.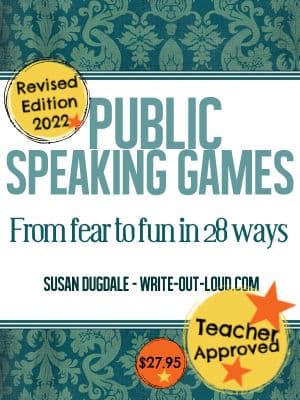 Useful pages
Search this site
About me & Contact
Blogging Aloud
Free e-course
Privacy policy
©Copyright 2006-22 www.write-out-loud.com
Designed and built by Clickstream Designs

Free Essays
Citation Generator
"School captain speech" Essays and Research Papers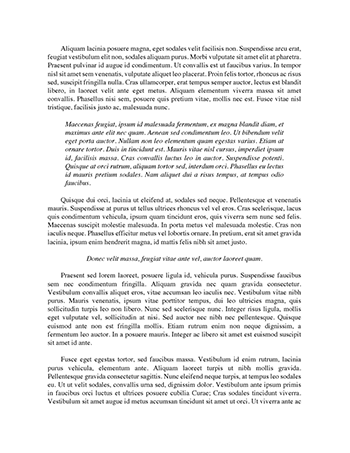 School Captain Speech
-last name- and I am running for school captain . I have spent all my primary years attending -name of school -and have enjoyed every moment of it. I would like to become the new school captain of -name of school -to ensure that this school stays as great as it is for at least one more year that I am attending this school and many years after I leave. I would therefore also try my very best to make it even better. I also think that I would make a good school captain because I am responsible' organized
Premium Debut albums New York City Thought
School Captain and Principal Sir
MY FAREWELL SPEECH – 1994/95 Principal Sir' my loving teachers' and my fellow Tenacians: Words don't come easy to me when it comes to speaking on an occasion like this. All throughout my school life' I've seen batches of students being bade farewell by the school and in all those times' I've feared the day when I'll be among those stepping out of the doors of this institution for ever. Today' the time seems to have come for me too to make a transition from present to history. I don't know
Premium Prefect The Prefects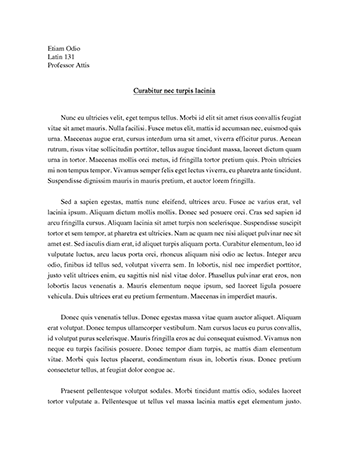 Inspirational Speech for school elections
WRIITEN TASK 1: SPEECH AFTER ELECTION VICTORY Good morning respected Principal' teachers and students. I stand here in front of you all today' being bolder and more debonair than ever before. It is because you have given me power to run and be part of this school's engine. I stand with pride as the new School Captain of this prestigious institution. You have given me strength to be as sturdy as an oak and tell everyone with panache that it is me who the entire body feels capable enough to shoulder
Premium Barack Obama Jawaharlal Nehru New York City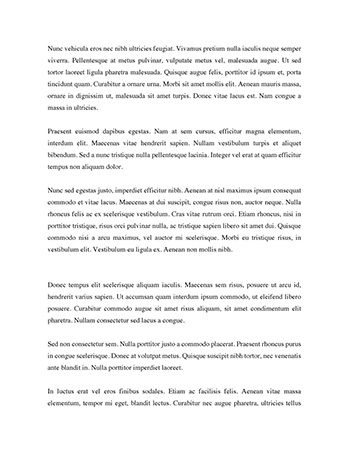 school captain speech
School Captain Speech Good morning /afternoon ___________ my name is _________I stand here before you to discuss the reason why I want to be part of the leadership team and hopefully become school captain for this year. (20__}. I realize that it's a privilege to have the honour but I am confident that I will be a suitable candidate I promise to work hard to be the effective leader that you would be proud of in the school . I will try to uphold and obey all the rules and become the role model
Premium Leadership Management Sociology Almost all of these school captain speeches sound the same. They start off with a quote' put in a couple of jokes and try terribly hard to find the balance between inspiration and comedy…. This will be no different. So what makes up a good captain speech ? Basically I've got to get up here' be serious' but not too serious' funny but not over the top and caring but not too caring' because really if I want to impress you' I've got to figure out how to get up here' keep a smile on both my faces and
Premium Debut albums 2004 albums The Star-Spangled Banner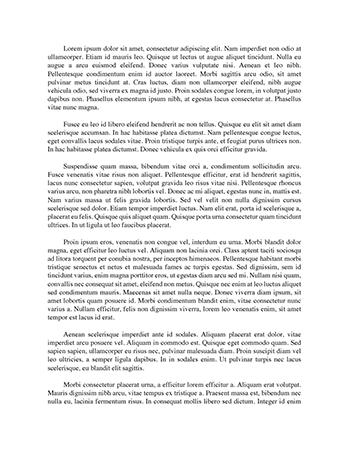 Speech for School Captain
Good morning year 11 and teachers. For those who do not know me my name is............ I would consider it a great honour and privilege to be College Captain The position of College Captain has several roles: 1. To help the standing of our school in the community 2. To represent the student body with the College and 3. To help provide pastoral care for students. Briefly expanding on these: St Scholastica's is a fine College with an exceptional tradition of developing the whole person
Premium Education University Pastor
School Prefect
I believe I have a number of I'm here today because I'm running for school prefect. I'm up here today because my job is to try and persuade you to choose me as a prefect from Year 10. Now. For all those people here today that don't know me' my name is Paras Agarwal. And to all those people that do know me you should feel privileged to. Now just a bit of information about me. Firstly' I support Manchester United . I enjoying hanging with mates and family and having a good time. My other interests
Premium English-language films Education Debut albums
| |1. School Captain / Vice Captain | | | | | |2. House Captain ( Kooyong) | | | | | |3. Drama Captain
Premium Positive psychology Responsibility Leadership
I'm here today because I'm obviously running for school captain . I'm up here today because my job is to try and persuade you to vote for me. Now let's get started. For all those people here today that don't know me my name is Eliza Dugan. And to all those people that do know me you should feel privileged to. Now that everyone knows my name we know what name to vote for. Now just a bit of information about me. I play most sports especially athletics and cross country running. I enjoying hanging
Premium Education Cross country running 2009 singles
I am a coin of one rupee born in the year 1970. But very sad to say ' I can't celebrate my birthday. Because I don't have any birth certificate  so' nobody knows the exact date. The year is only known to me as it's engraved on my body. After I was born I was kept in a locker along with my other brothers and sisters Then' one day a shopkeeper involved me in a transaction As a balance amount' to a mother I was given. The mother's boy wasn't fascinated by my cute body Without hesitation
Premium Sibling
Thought and School Compound Overseer
incoming school compound overseer for this grand institution of the ours. Human beings were created in God's image and are all alike. However' different people from different places live differently' think differently and carry out different activities . Most of these are mainly based on the environment from which the person comes from . Therefore' human beings behavior is also directed by the environment from which the person comes from . As an environment captain ' some of my duties in school are
Free Thought Human Natural environment
Ideas for school captain speech
parents. I stand here before you to discuss the reason why I want to be school captain for the following year' 2012. For those who don't know me' My name is Vedada Lazarevic and I have been attending to Eight Mile Plains State School for almost 6 wonderful years now which is since prep and I would be very honoured and privileged to represent my school as a leader. I would give anything to be school captain or vice captain in the following year 2012' I feel I can be a positive leader and excellent
Free Positive psychology Sociology Leadership
Cheerleading Captain Speech
Good evening everyone' I hope everyone is enjoying their night. My name is Keyona and I was the one of the 4 captains chosen for the 2011 Montclair High School Cheerleading Squad. During my 3 years on the squad' I've had so many memories' good and bad' that helped me grow as a person. Cheerleading throughout my high school career took part in shaping me as the person I am today. I'd like to congratulate this year's squad for making it through the season successfully as a new team. There were a
Premium Laughter High school Good and evil
Vice Captain Speech
I'm here today because I'm obviously running for school captain . I'm up here today because my job is to try and persuade you to vote for me. Now let's get started. For all those people here today that don't know me my name is Eliza Dugan.   And to all those people that do know me you should feel privileged to. Now that everyone knows my name we know what name to vote for. Now just a bit of information about me.   I play most sports especially athletics and cross country running.   I enjoying hanging
Premium English-language films Cross country running
Memorable Day
This incident dates back to my School Days. I could hear a voice faintly' a familiar voice' someone yelling at me to wake up and get ready for school . It continued for 5 minutes with the volume increasing gradually that I realized it's my Father. The chill weather' the warm blanket and the bluish sky comforted me like a princess. My eyes refused to open more than 5 degress. I kept seeing the clock every 5 minutes to see if it was 7. I would keep reminding myself' "6:55 is when you have to
Premium Prefect Bag Education
Looking for Alibrandi
change our destiny. Some of the main points for the argument that destiny is in our own hands is that when we make decision' we are responsible for the result of that decision and the things that follow. One of the main examples of this in life is school subject choices. If you choose hard subjects (PES subjects) you will have more opportunities in life' you might even become a doctor. If you fail to choose these subjects the you will not have the opportunity to do things you would otherwise be able
Premium 2009 singles 2004 singles Change
Feature Article - Looking for Alibrandi
She was the vice school captain of St Martha's' has the support of friends such as Sera' Anna and Lee and her close relatives' her mother and grandmother' and most of all her boyfriends Jacob Coote and John Barton. Italian Australian Josephine Alibrandi' 17' says life has become "crazy" at this year because of the events at school especially the HSC coming up. She has been learning to resist and overcome the selfish social and racist people calling her an ethnic and wog and is dealing with controversial
Premium Vice President of the United States Family Mother
Position of Prefect
The King John School Prefect Application Form ------------------------------------------------- Surname: Hay First Names: Harry Charles Title: Mr Tutor group: 10-10 Personal Statement You should consider me to be a prefect' as I am a very hardworking' enthusiastic' organised and punctual student who is honest and mature and would love the position of representing the school . I think that all of my achievements which I have received throughout my time at King John' outlines
Premium Management Education Learning
School Captain Speach
one! I still remember my first day of school ' teachers threatening to torture us mentally if we did not obey their every command. Spending a two full consecutive graphics lessons one the many shade and variation of the humble pencil. Smacking each other with metal rules in metalwork or even taking pot shots at the bins (there were a few walks of shames and near misses with teachers). Then before you knew it the year was over. Year 8.A new year and a new school community issue. Believe it or not the
School Vice Captain
Why is literacy important? Literacy is fundamental for learning in school . It has an impact on an individual's ability to participate in society and to understand important public issues. And it provides the foundation upon which skills needed in the labour market are built. Technology' and the science behind it' permeates all aspects of our lives' from how we work and communicate to what we shop for and how we pay our bills. The complexity of today's world means that individuals need to have
Premium Economics Literacy Economy
2004 albums
2004 singles
2009 singles
American films
Barack Obama
Cleanliness
Competition
Critical thinking
Cross country running
Debut albums
Decision making
School captain speeches for grade 6
School children need to learn practical skill
School choice options
School climate
School club report
School compared to prison
School compound
School computerize billing system
School contribute to moral laxity of a student than home reasons
School corporal punishment