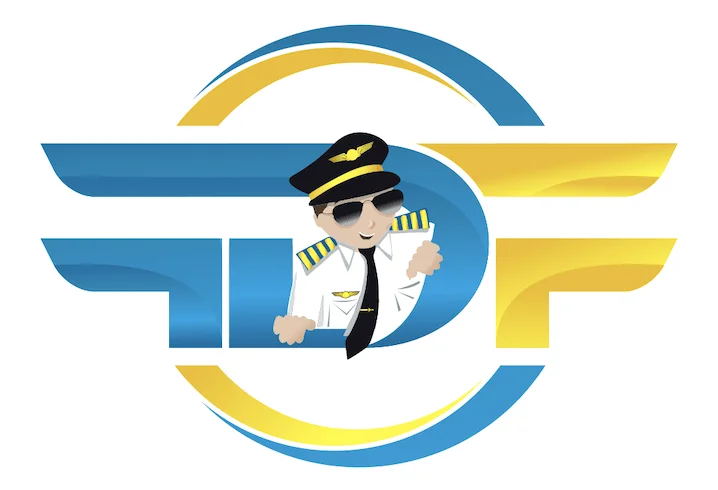 How to Write a Pilot Cover Letter

How to structure it and what details to include
If you are looking to put together a professionally written Pilot Covering Letter in support of your application for a flight crew position for an airline, ensure you are familiar with what to include and how to structure it. This guide has been written by a current commercial pilot who has extensive experience in screening initial applications, such as CV & Cover Letters and running pilot selection processes.
Why is a Pilot Cover Letter Important?
It is essential that your pilot CV or application to an airline is accompanied by a high quality, tailored Covering Letter which has been written specifically for the airline to which you are applying. A cover letter is your platform to demonstrate that you are well suited to join the airline and are familiar with its type of operation and values. Many people choose the easy option of producing a generic 'one size fits all' cover letter which makes no effort to address the airline you are applying for. This is easy to spot and significantly disadvantages your application.
Why should an airline consider inviting you for an interview for a pilot position if you haven't shown that you are prepared to spend the extra half hour needed to demonstrate you've really researched the airline, its ethos and type of operation, when other candidates have? The excuse of 'I don't have the time' is just not acceptable – you are applying to operate a multi-million-pound aircraft with potentially hundreds of people onboard therefore, airline recruitment teams expect the highest levels of professionalism to be demonstrated right from the initial application stage.
Generic Pilot Cover Letters
A generic pilot Cover Letter is very easy to spot. Simply changing the company name and a couple of sentences around when sending a cover letter out to different airlines is not good practice. More than half of the content within the Cover Letter you send out should have unique content. Think of the differences between easyJet and Virgin Atlantic; each airline has unique challenges, one across a short-haul operation, one over long-haul with both providing a different type of service. Each airline has different values and is probably looking for slightly different attributes from its flight crew. Your covering letter should address these factors.
Whereas a pilot CV showcases your skills, qualification and history, a Covering Letter should set out your motivation for joining a specific airline and how you are well suited for that company and type of operation. It should be limited to a single page (again a recruiter only has a finite amount of time to review each application) unless you have extenuating circumstances to make it longer.
Ensure it adheres to standard letter format which includes your address, date and name. You should address the letter to a specific person within the company if possible, like the recruitment manager of chief pilot.
What Should my Pilot Cover Letter Include?
Your pilot cover letter should include the following points:
What aircraft type you are applying to operate.
What operating base you are seeking (or stating you'd be prepared to relocate to any of them).
Highlight that you meet all of the minimum requirements and emphasising any specific qualifications that might ensure you are looking upon favourably (for example holding an A320 type rating when applying to operate that aircraft).
Why you want to work for that airline Consider its mission statement, values and ethos. Include a quote from one of these, whether it be a slogan or specific statement. This demonstrates you have extensively researched the airline.
Include a couple of sentences which demonstrate that you have researched the history of the company such as including its formation date and how it has progressed since then.
Mention your future aspirations in the company. This might include one day being promoted to the role of Captain or joining the training department. You could also tie this in with acknowledge any orders the airline has on order, and the opportunities associated with this.
Highlight the type of operation and how this is well suited to your aspirations and attributes. For example, multiple aircraft type fleet with both long and short haul operations or maybe a lost cost carrier with a single aircraft type fleet but operating to many destinations. Both have their own advantages (see the section below).
Address the skills you possess (particularly non-technical skills), how you acquired these skills (through previous employment etc) and how they are well suited for the type of operation of the airline you are applying for.
When writing the pilot Cover Letter, you might consider some of these points depending on the type of airline you are applying to.
Pilot Cover Letter Tips
Pilot Cover Letter Tips & General Advice
Double and triple check your spelling and grammar. Make sure there are no spelling mistakes.
Make sure the letter flows properly. When you re-read it, if you have to go back and re-read a sentence because it doesn't read right, then change it, so it does flow. Sometimes sentences make sense, but they just don't read right due to the choice of words or construction of the sentence. If you've had to re-read it, so will the recruiter.
If you aren't fluent in written English and the application is required to be in the English language, use a specialised service such as our Tailored Covering Letter service to ensure you present a fantastic document.
Use the ' about ' or 'investor relations' section of the company's website to find out more about the company's mission statement, values, vision. Try and incorporate some of these into your letter. For example, if the airline's website says 'we are committed to provide the best customer service in the world', mention that you want to help the airline achieve this and talk about how your previous experience supports your experience in this area. If you haven't flown before you might talk briefly about a previous customer service role you have been in or what you have done as a pilot to enhance the passenger experience.
Look specifically at the details of the job description. This can give you some ideas about topics to address. For example, if the airline mentions a very large route network or rapid career development, you can talk about how your non-technical skills would allow you to manage the challenges of this appropriately whilst finding it very rewarding. You could also talk about your career aspirations such as joining the training department.
Want to use our Professional Pilot Cover Letter design service? Our team have experience in designing selection processes, screening applications and selecting candidates for airlines. For more information about how we can support your application, visit our Professional Cover Letter Tailoring page.
Related Pages: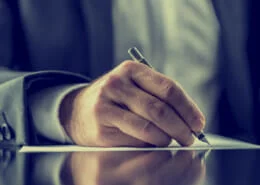 FlightDeckFriend.com Uses Cookies
Privacy overview.
Professional Pilot Cover Letter Example for 2023
Read for inspiration or use it as a base to improve your own Pilot cover letter. Just replace personal information, company application data and achievements with your own.
How to write a pilot cover letter to be proud of.
According to 83% of hiring managers, cover letters are an important part of every recruiter's decision-making process .
What's more, 72% of them will expect you to hand in a great cover letter, even if this part is listed as 'optional' on the job advert.
And if you ask our experts, cover letters are an amazing opportunity to tell a personal story and make the right first impression.
But what exactly is a cover letter and how to write a good one? Let's see…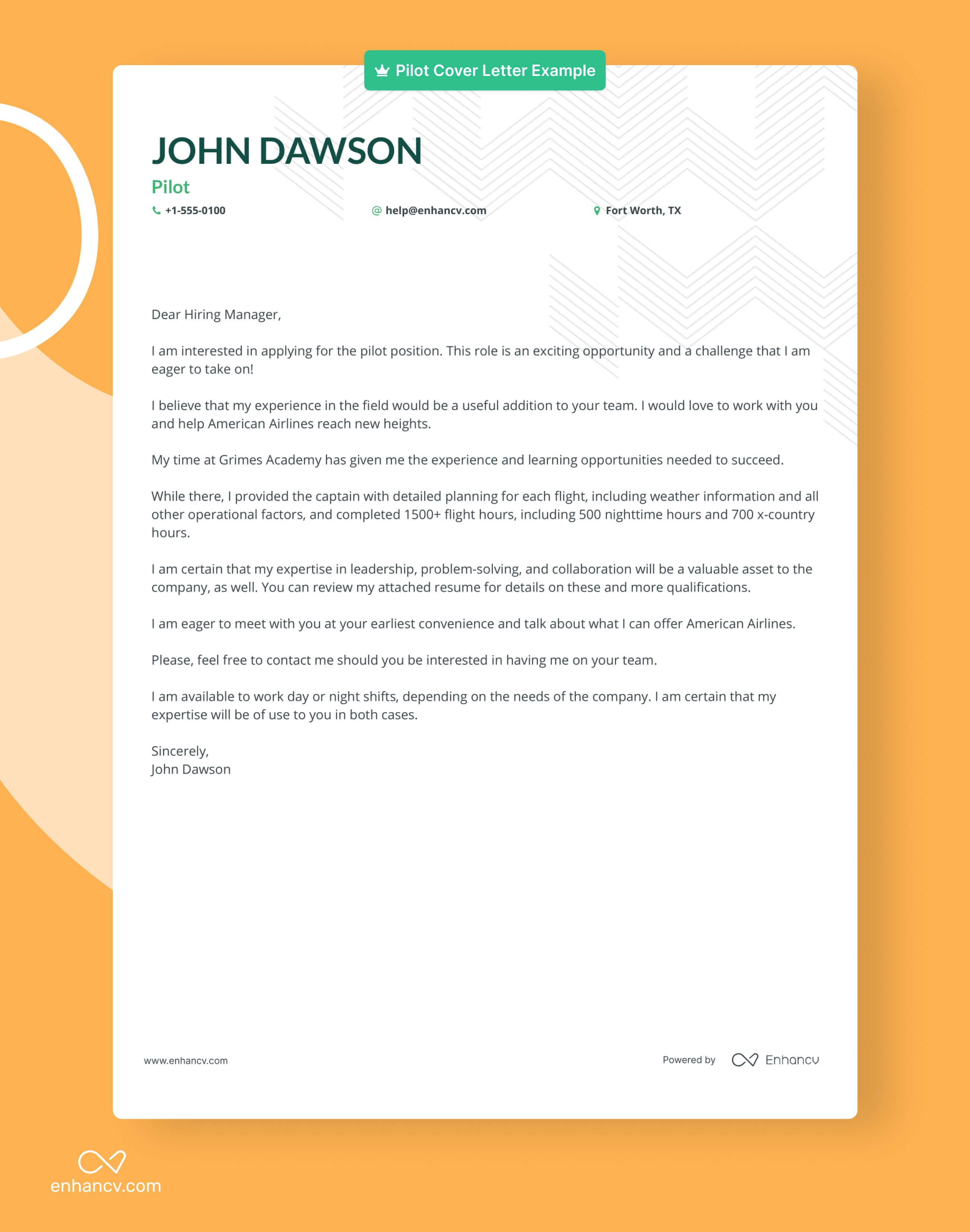 Let's begin by discussing the difference between a cover letter and a resume . The resume is the place where you should list all your hard skills, achievements, and talents.
The cover letter, on the other hand, is your chance to share more about yourself and show who you are .
But what's the way to grab the reader's attention? How can you make the hiring manager want to meet you and learn more about you?
Choose the right salutation and show your eagerness for the job
In general, the salutation you use depends on the tone of voice you've decided to go for but also on the company culture.
However, it's always a good idea to address your letter to the person responsible for the recruitment process . If you don't know their name, try to find it out. And only if that proves to be impossible, choose a generic salutation.
Here are some phrases you can use (note that some of them require you to know the hiring manager's name):
To the [team you're applying for] Department,
Dear Paul Black,
Dear Hiring Manager,
Dear Ms. Stone
A noteworthy introduction is what will grab the reader by the collar and make them want to get to know you better.
But what's the best way to begin your cover letter? Highlight your excitement about the position!
Be honest and original – this will get you remembered. You can even link your excitement to the reasons why you'd like to grow in this exact field.
Don't skip on your Pilot soft and hard skills
When it comes to listing skills on a cover letter , there's only one thing that could be said about it – do it in a well-thought-out way!
We mean, don't just plainly list all your skills on your cover letter. Instead, link them to achievements and goals. Share how your expertise can add value to the team. Maybe even tell a personal story. It's up to you.
Just make sure to include both soft and hard skills – especially the ones listed in the requirements section of the job advert. This will help you pass applicant tracking systems that screen documents for certain keywords.
Show that you know the company and its problems well
Adding a line or two about the company can help you prove your excitement and readiness to become a valuable team member.
You might also choose to link your previous work-related tasks and achievements to current industry or even company issues and how you think they can be resolved.
End in an actionable way
While a strong introduction makes a great first impression, a confident, yet the considerate conclusion is essentially what will get you a callback.
There are different ways to end your cover letter. But remember – the closing line you choose should match the company culture.
Your safest bet would be going for traditional phrases like "Looking forward to hearing from you" or "Looking forward to your reply". For bonus points, add a simple "Thank you for your time and consideration".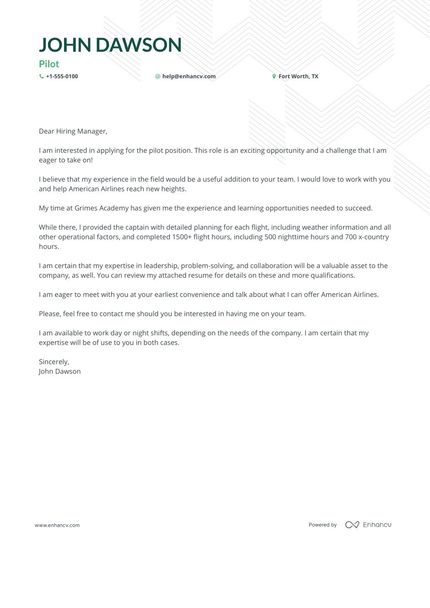 Cover letter examples by industry
Cover letters helped people get noticed
Updated for today's recruitment standards
Worried your cover letter design is past the expiration date? We'll help you craft a new one that leaves an impression and beats luck.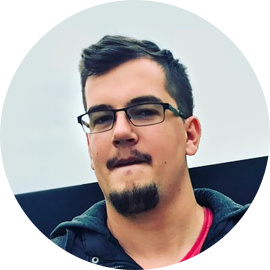 Daniel Pietersen
Senior customer support engineer.
" Enhancv gave me a sense of relief and a feeling of confidence when passing it along to a potential employer. "
Daniel Pietersen on using Enhancv
Check out more winning cover letter examples for inspiration
Learn from people who have succeeded in their job hunt.
Certified Medical Assistant Cover Letter
Pharmacist Cover Letter
School Bus Driver Cover Letter
Front Desk Receptionist Cover Letter
Loan Processor Cover Letter
Call Center Representative Cover Letter
Engineering Cover Letter
Actuary Cover Letter
Welder Cover Letter
Marketing Intern Cover Letter
Coaching Cover Letter
Developer Cover Letter
Pair your cover letter with a resume that leaves an impression
Want to become the center of attention? Pair your cover letter with an eye-catching resume. Check out our Pilot resume examples and build yours in minutes.
Use templates that match in design to prove your strong attention to detail.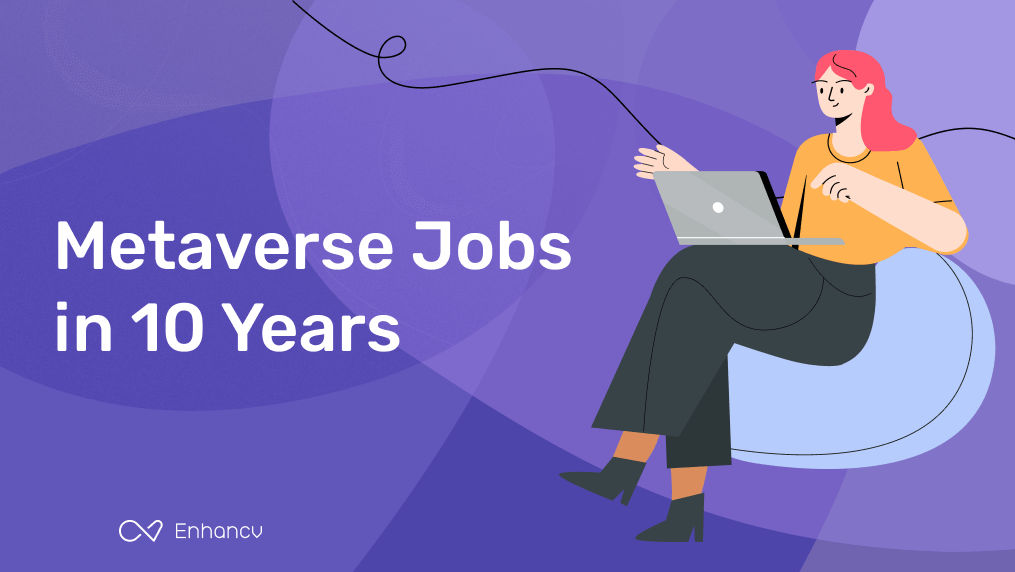 The Best Jobs In the Metaverse

How To End A Cover Letter - Free Samples, Examples, Formats

How to List an Associate Degree on Resume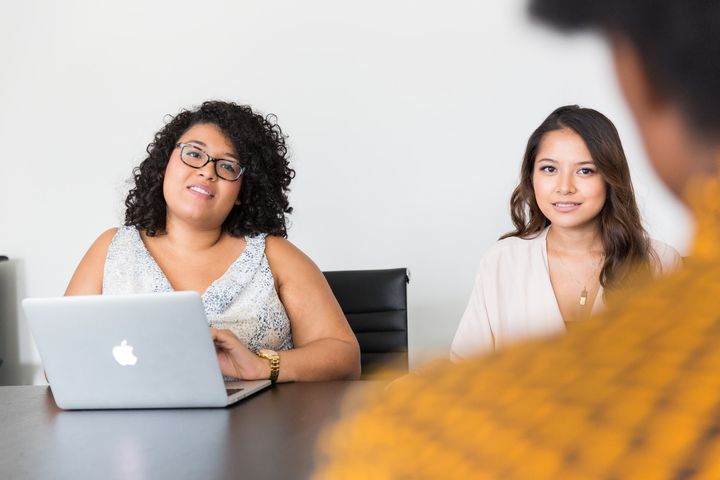 Interview Question: Tell Me What You Know About Our Company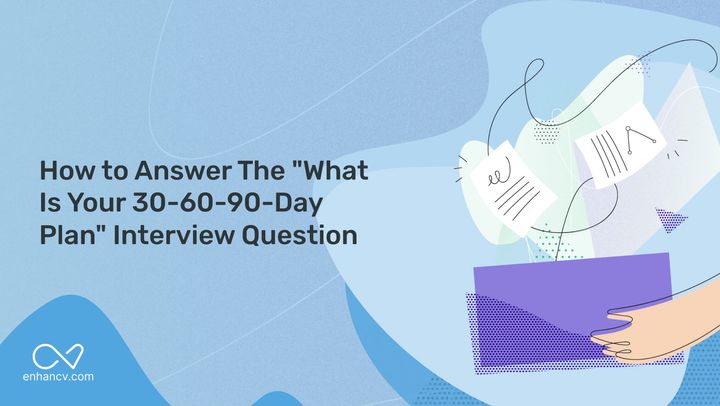 How to Answer The "What Is Your 30-60-90-Day Plan" Interview Question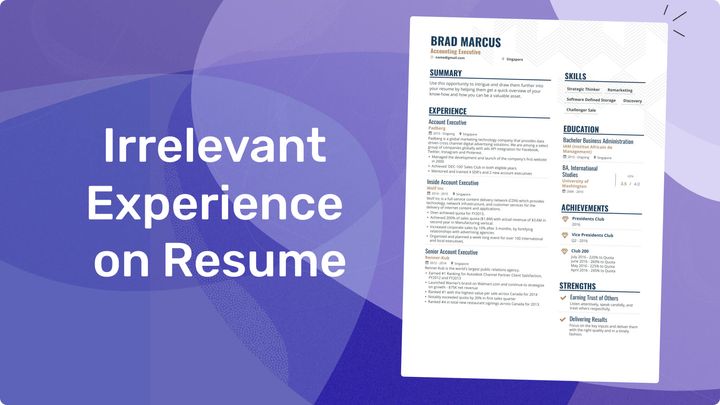 Should You Include Irrelevant Experience on Your Resume?

Create Resume
Terms of Service
Privacy Policy
HTML Sitemap
Resume Builder
Resume Examples
Resume Templates
Resume Formats
Resume Checker
Resume Skills
How to Write a Resume
Modern Resume Templates
Simple Resume Templates
CV Examples
CV Templates
How to Write a CV
Cover Letter Builder
Cover Letter Examples
Cover Letter Templates
Cover Letter Formats
How to Write a Cover Letter
Resume Guides
Cover Letter Guides
Job Interview Guides
Job Interview Questions
Career Resources
Meet our customers
Career resources
French (FR)
Swedish (SE)
© 2023 . All rights reserved.
Made with love by people who care.
Resumes Resume Builder Resume Templates Creative Resume Modern Resume Basic Resume Professional Resume Traditional Resume ATS Resume High School Student Resume Word Resume Resume Examples Resume Formats Hybrid Resume Functional Resume Chronological Resume How to Write a Resume Skills Summary --> Resume Objectives Work History list References Resume Skills
Cover Letters Cover Letter Builder Cover Letter Templates Cover Letter Examples Cover Letter Formats How to Write a Cover Letter
CV CV Templates
Job Overviews
Resources Career Guides How to Become
Resume Builder
Cover Letter
Airline Pilot Cover Letter Examples
Airline Pilots operate aircraft transporting passengers or cargo on various distances. Airline Pilots usually work in pairs – one is the pilot in command, and the other is the supporting first officer. Typical responsibilities of an Airline Pilot are developing flight plans, supervising the loading and fueling of the aircraft, checking the functioning of safety systems, doing pre-flight checks, following noise regulations, using the public address system to communicate to passengers, and taking action in case of emergency.
Need a cover letter format? Here are 3 types of cover letter formats to choose from.
Rate This Template:

For help with your resume, check out our extensive Airline Pilot Resumes .
Don't send your resume without a cover letter. Find out how to create a professional cover letter in our guide.
Include These Airline Pilot Skills
Maths and physics knowledge
Technical skills and knowledge of how the aircraft works
Teamworking skills
Effective communication
Coordination and spatial awareness
Decision-making
Being able to stay calm under pressure
Confidence and discipline
Comparable Airline Pilot abilities can be checked in the cover letter sample displayed below.
Dear Mr. Green:
Upon learning of Blue Wave Airlines'search for an experienced Airline Pilot, I was immediately eager to submit my resume for your review. With more than 12 years of experience ensuring outstanding passenger experiences as well as adherence to all guidelines and safety regulations, I am confident that I would be a valuable asset to your team.
With more than 1,920 flying hours as Pilot in Command, I possess a breadth of technical skill and expertise to allow me to make an immediate and positive contribution to Blue Wave Airlines. Backed by superior communication talents as well as my meticulous attention to detail, I excel at maintaining exceptional levels of timeliness, compliance, and passenger service.
Highlights of my experience include…
Creating flight plans, supervising fueling, double-checking safety systems, interpreting instrument data, and communicating effectively with air traffic controllers and passengers.
Briefing crewmembers, inspecting aircraft, and crosschecking teams to ensure safe and proper flight conduct.
Possessing sound judgment and decision-making skills to excel in unexpected and/or emergency situations.
Maintaining personal certification and pilot currency requirements according to Federal Aviation Regulation part 61; holding a Bachelor's degree in Aviation.
With my extensive record of piloting success, I am well prepared to extend my record of exceptional service to your team at Blue Wave Airlines. I welcome the opportunity to discuss this position and my qualifications with you further. Thank you for your consideration.
Leon T. Lang
A professional cover letter is the first step toward your new job!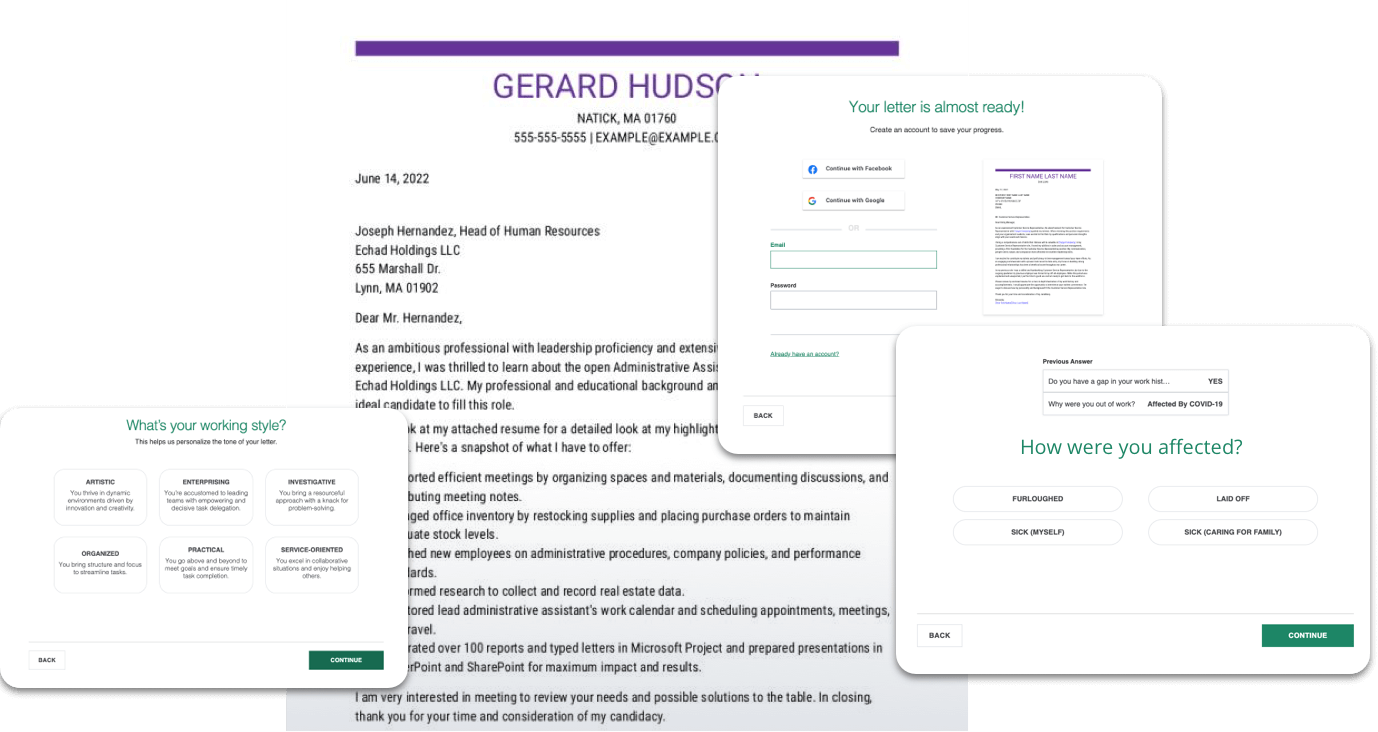 Create Cover Letter
Ms. Bernice Mollica Human Resources Manager Air Wisconsin Airlines Corporation 3075 Daffodil Lane Arlington, VA 22202
Subject: Application for position of Airline Pilot
Dear Ms. Mollica,
I am applying for the position of Airline Pilot as seen advertised. I believe the skills and experience I have to offer in this respect will prove to be of considerable benefit to Air Wisconsin Airlines Corporation.
The experience and skills I have to offer Air Wisconsin Airlines Corporation include:
– I hold an Aerospace Engineering gained at California State University, Long Beach, CA in 2005.
– I have worked for a number of commercial airlines in the past that include the movement of cargo as well as passengers. I have flown a variety of different sized aircrafts, from large intercontinental passenger aircrafts, to smaller cargo aircrafts.
– I have full instrumentation flying experience and certification. I am familiar with the difficulties presented by night flying and varying flying conditions due to inclement weather.
– I am familiar with the need to ensure that fuel, passenger and cargo distribution does not exceed the weight and balance specifications.
– I understand the importance of keeping regular contact with weather forecasters and flight dispatchers to maintain up to the minute information on the latest flying conditions.
– I understand the value of coordinating flight activities with air-traffic control as well as ground crews and other flight personnel.
– I am familiar with all monitoring procedures of all systems during flight and I know how to take the appropriate action in any emergency situation.
I would like to take this opportunity to thank you for considering me for this position, and I look forward to the chance to expand on my qualifications, experience and skills at interview level.
To this end you may contact me at (333)-768-5225, or send me an email at [email protected] I thank you again for the opportunity to be of service to you in the post of Airline Pilot.
Yours Sincerely,
(Signature hand written in blue pen ink)
Will Albert
Advertisement
Pilot Cover Letter Example
Time for your career as a pilot to change course? A top-flight pilot cover letter can give your application some added fuel and propel you to higher altitudes.
When your dream job is on the horizon, Resume.io has what you need to get started, including 125+ occupation-specific writing guides and corresponding cover letter examples. This cover letter writing guide, backed by a pilot cover letter example, will cover these topics:
The best format for structuring a cover letter
How each cover letter section conveys your excellence as a pilot job candidate: header, greeting, introduction, body and conclusion
Writing psychology to persuade hiring managers you'd be an asset to their crew
Common cover letter mistakes to avoid crashing your chances.
Employment prospects for airline and commercial pilots are soaring into the next decade, according to the U.S. Bureau of Employment Statistics. Job market demand is projected to grow by 13% from 2020 to 2030, faster than the average for all occupations. This partly reflects the rebound in business and leisure travel following the pandemic-induced economic recession that grounded thousands of pilots for prolonged stretches.
Best format for a pilot cover letter
One connection at a time, let's map out the surest path towards an interview-winning pilot cover letter. It will be consist of these parts:
Cover letter header
Cover letter greeting, cover letter introduction, cover letter body.
Before offering tips for navigating each of these cover letter sections, here are some key guidelines for reader-friendliness. 
Keep it short — 300 to 350 words is ideal, confined to one page.
The overall appearance should be neat, clean and streamlined, with ample white space in the margins and between lines.
Make thoughtful choices of fonts and sparing creative touches.
Here is an adaptable pilot cover letter example that you can customize for the position and employer:
Dear Mr Korthley,  Having worked as a charter pilot in Canada and North America for the past five years (in particular on the New York to Vegas route) and previously flying military cargo planes, the charter pilot position to fly Lear Jets and Gulfstreams with LightAir is an ideal next step.  I have experience across a range of aircraft, including LearJet 35 and 60, Gulfstream 450 and 500 and Hawker 800XP, amongst others. On gaining my pilot's license with the U.S. Air Force (graduating top 10% in my class), I specialised in flying far larger aircraft, but I enjoy the responsiveness of the smaller corporate jet and would not go back. My certifications include: the ATP, CFI and AGI along with full first aid an emergency preparedness training.  My previous employer was meticulous about measuring the smoothness of their flights and I was rated the best out of 8 pilots for comfort. I can deliver a first-class passenger experience through all but the worst of weather. 55% of my passengers on my Vegas flights were repeat fliers and I regularly enjoyed extra hospitality "bonuses" from my employer whenever there was a stopover. I do not gamble, but I do enjoy the buzz of the city and it is important to be able to share the Vegas magic while chatting with my passengers mid-flight.  During my military postings in the Middle East, I became conversant in Arabic to a good level and this is always something I seek to tap into when I fly the 25% of my passengers who were from that region. I know that this is a demographic that you are particularly keen on targeting.  I would value the opportunity for and interview to discuss my experience in more depth.  Sincerely,  Connie Chang
For more inspiration, check out our related transportation cover letter samples:
Driver cover letter sample
Cabin Crew cover letter sample
Seaman cover letter sample
Flight Attendant cover letter sample
Transportation cover letter sample
Transport & Logistics cover letter sample
Truck Diver cover letter sample
Warehouse Worker cover letter sample
First Job cover letter sample 
Your cover letter header commands the top of the page and is important to:
Readily establish your identity and contact information so a duly impressed employer can contact you with no hesitation for an interview.
Set you apart from other pilot applicants with a distinctive visual "brand."
Make them match Impress hiring managers with the extra attention to detail that goes into a matching cover letter and resume pair— notably in the header. Aligning the visual styles of your two job application documents could improve the chances of both getting more than a passing glance.
Goal of the cover letter header: A visually distinctive header lets you stand out other job candidates and makes it easy for interested recruiters to contact you. Check out our pilot cover letter sample for more ideas on how to make your header stand out.
Science affirms the positive psychological impact of hearing or reading our own name. That's why your pilot cover letter greeting should address the reader by name whenever possible. Depending on the company's size and hiring process, the recipient may be your future boss, the chief pilot or an HR manager. If you're unsure, and no one is named in the job application instructions, try to  find out on the employer's website or make a phone call.
You can't go wrong with the traditional salutation "Dear <Mr.> or <Ms.> Surname." If you're certain that a less formal greeting would be acceptable, go with "Hello," "Greetings" or even "Hi," instead of "Dear." But a first-name-basis greeting is not recommended unless you and the recipient know each other personally.
If your efforts to come up with a recipient's name don't pan out, try a greeting along these lines that fits the situation: "Dear RightFlight Pilot Recruiting Manager" or "Dear UpWays Pilot Hiring Team." 
Goal of the cover letter greeting: Making a direct personal connection with the cover letter recipient starts your cover letter off on a professional, yet approachable, note.
Dear Mr Korthley,
The introduction is the lift-off point for your pilot cover letter, where hiring managers are intrigued with a sense of anticipation. They will naturally expect these two or three opening statements to launch your most persuasive reasons for being a great pilot. What they might not expect are insights into your motivation to deliver what they need when hired.  If you've laid the groundwork by thoroughly informing yourself about the airline and the position needing to filled, your cover letter is on its way with these introductory points: 
You're excited about this career opportunity and would be proud to fly for this airline or commercial carrier.
This company stands to benefit from the experience and achievements you have to offer.
Sound energetic, engaging and respectfully self-assured. Stop short of the details, beyond piquing the reader's curiosity to learn more. 
Goal of the cover letter introduction: Capture the recruiter's interest by appealing to what this employer needs to know about your potential and desire to contribute.
Here's an introduction idea from our pilot cover letter sample:
Having worked as a charter pilot in Canada and North America for the past five years (in particular on the New York to Vegas route) and previously flying military cargo planes, the charter pilot position to fly Lear Jets and Gulfstreams with LightAir is an ideal next step.
The body section of your pilot cover letter should glide smoothly at cruising altitude over a few carefully selected career highlights. Elaborate in relevant and relatable terms that demonstrate what you know about this airline, what it stands for and and how it stands to benefit with you in the pilot's seat.
Don't rehash the same information in the same way it appears in your resume. Reframe your past accomplishments as future contributions, citing facts and figures for context. Incorporate a story that illustrates your commitment to continued learning and professional development. 
Goal of the cover letter body: Instill the reader's confidence by making relevant connections between your pilot background and potential benefits to this hiring company.
This pilot cover letter sample illustrates what you might include in the middle part:
I have experience across a range of aircraft, including LearJet 35 and 60, Gulfstream 450 and 500 and Hawker 800XP, amongst others. On gaining my pilot's license with the U.S. Air Force (graduating top 10% in my class), I specialised in flying far larger aircraft, but I enjoy the responsiveness of the smaller corporate jet and would not go back. My certifications include: the ATP, CFI and AGI along with full first aid an emergency preparedness training.  My previous employer was meticulous about measuring the smoothness of their flights and I was rated the best out of 8 pilots for comfort. I can deliver a first-class passenger experience through all but the worst of weather. 55% of my passengers on my Vegas flights were repeat fliers and I regularly enjoyed extra hospitality "bonuses" from my employer whenever there was a stopover. I do not gamble, but I do enjoy the buzz of the city and it is important to be able to share the Vegas magic while chatting with my passengers mid-flight.  During my military postings in the Middle East, I became conversant in Arabic to a good level and this is always something I seek to tap into when I fly the 25% of my passengers who were from that region. I know that this is a demographic that you are particularly keen on targeting. 
Cover letter closing 
The conclusion of your cover letter should effectively touch down on the job-landing strip by actually leaving something up in the air. A call to action is designed to leave the next move up to the employer. Convey enough eagerness about meeting for an interview that the recruiter will feel uncomfortable to leave your letter unanswered and dismissed. At the very least, end your cover letter by saying you look forward to hearing back soon. 
That's all. Next, simply sign off with "Sincerely," Best regards," or "Best," above your name. 
Aim of the cover letter closing: An upbeat ending includes a call to action that ideally results in an interview.
Below is the closing section of our pilot cover letter example.
I would value the opportunity for and interview to discuss my experience in more depth.  Sincerely, Connie Chang
Writing psychology: leading with the right traits
What employers need to know about your pilot qualifications — from training hours logged to technical skills and licensing endorsements — can be found in your resume. But the story of who you are and what you would look like on board as an airline hiring prospect is where your cover letter landing lights should aim.
In an Aerocorner.com overview of the people skills every pilot needs, writer Matt Claiborne points out two realities that influence hiring managers: they can train you to do pretty much anything in the plane, but they can't train you to be likable. 
"Do I want to spend all day in a tiny airplane cockpit with this person? That's the question that every pilot asks themselves when they meet another pilot," Claiborne notes. "When you go for a pilot job interview, the chief pilot will be asking themselves just that question. And they'll probably answer it before they ever fly with you."
Soft skills figure prominently in this Aerocorner.com top 7 list of pilot attributes : 1. A "command presence"
2. People skills
3. Desire to know how things work
4. Visualize spatial concepts
5. Communicate clearly
6. Time management skills
7. Being honest with yourself
Common cover mistakes to avoid
Avoiding the most common pitfalls will ensure your pilot cover letter stays in the air long enough to give hiring managers the clearest, brightest full picture of your attributes. Any of these mistakes could abort your cover letter's takeoff.   
A generic cover letter signals an autopilot job search attitude — that you're not taking it seriously enough to target this specific career destination.
Too much talk about yourself and not enough about what you can do for this employer will miss the mark.
Meaningless clichés and redundant word bloat add excess baggage weight that can keep your cover letter from getting off the ground.
Without a good sense of your personality and soft skills, hiring managers won't know whether you are easy to work with and can instill trust and confidence in crew members and passengers.
Typos, spelling mistakes and grammatical goofs are flashing light indicators of carelessness, which obviously has no place on or off the runway.
Design and formatting flaws can be perceived as potentially hazardous disregard for procedural details, but are easily avoided with a cover letter template.
Key takeaways for a pilot cover letter
Blue skies are forecast for pilots in the coming decade, with job growth outpacing the average for all other occupations. An interview-landing cover letter will equip you for the best career opportunities that arise.
Tailor your persuasive hiring case to what this employer needs and expects from the pilots flying its planes.
To feel confident that passengers and cargo are in good hands, hiring managers need a sense of your personality and soft skills, not just your flying qualifications and experience.
Check out our pilot cover letter sample to see why a visually attractive and error-proof cover letter speaks to your professionalism and attention to detail.
Free professionally designed templates
pilot Directory
Pilot Job Board
Login
The Making of an Attention Grabbing Cover Letter
by Rebecca Stewart If you have ever been in charge of hiring, you have probably had the daunting task of reviewing hundreds of cover letters - boring, generic cover letters. And if you have ever applied for a job, you have probably been guilty of writing said cover letter. I/m talking about the mundane, lifeless cover letters, similar to this one:
To Whom It May Concern,I am applying for the pilot position with your company. I have flown many different types of aircraft, from Cessna single engines, King Airs to a Citation Bravo. I meet your experience requirements. My professionalism, promptness and flying abilities will be an asset to your organization. I offer excellent leadership skills. Attached you will find a copy of my current resume. Thank you for your consideration. I look forward to hearing from you soon. Sincerely, Pilot
Now ask yourself –
What makes this applicant different than any other that comes across the employers desk?
Would I read this whole letter if it came across my desk?
Would I continue on and look at the "attached resume"?
Would I hire this applicant?
If you answered NO to any or all of these keep reading… A cover letter is the first impression a potential employer sees of you. Saint Jerome, an early theologian, once said, "First impressions are hard to eradicate from the mind." So do you want that impression to be a bad one or a fantastic one? Your cover letter needs to be personal; it needs to grab the attention of the person reading it. It also needs to be written by you. Yes, I said you. You cannot hire someone else to write your letter... that would be their cover letter, not yours. Can you ask for help, search the Internet for ideas, and bounce ideas off of friends? Sure, but make sure its your work, not the work of someone else. To start your cover letter, it is best to gather as much information as possible about the company that is offering the employment opportunity. Make every attempt to address your cover letter to the chief pilot or the person who is accepting resumes within the company. Next, get in the mindset of trying to fulfill a need the company has and address that need in your cover letter. You are probably saying to yourself, "yep – they need a pilot, I am a pilot … need met!" But do you? Many companies look for diverse employees. Employees that are able to fly an airplane, but that also have other qualities that might eventually suit a chief pilot position or director position. When you write your cover letter, think of your potential, tapped and untapped, and express it! Finally, make it personal and emphasize your strengths.
Dear Mr. Smith, It is with great pleasure that I submit to you my resume seeking the Citation first officer position with Acme Drilling. My understanding is that Acme is a growing company with growing flight department needs.My flying career began in the Houston area working for XYZ flight school. My goal has always been to fly for Acme; however, I knew I would have to move out of the area in order to build the necessary time and experience to apply. The past five years I have spent in New Mexico gaining the experience and flight time necessary to apply with Acme. My current position has allowed me to gain experience in aircraft acquisition, hiring of new pilots and development of pilot training schedules on multiple aircraft; skills that will be an asset to Acme's growing flight department. As evidenced by my resume, I have an extensive background in the aviation industry and business. My skills in communication, planning, organization and leadership are applicable to any organization and will benefit Acme's flight department now and into the future. I am available at your convenience to discuss my resume and experience in more detail. Sincerely, Pilot
A cover letter is also a good place to address a gap in your resume. For example:
I resigned from my previous corporate flying job, in early 2005, to stay home and raise my children who are now school age. My family relocated to south Louisiana a year ago and I am looking forward to rejoining and contributing to the corporate aviation industry.
Employers receive hundreds if not thousands of cover letters. You want yours to stand out and get noticed. If possible, talk to the person through your cover letter and let him/her know why you are different and why they should flip the page to your resume. Remember to make it personal and highlight your abilities!
After you have your cover letter and you are ready to apply for pilot jobs, join FindaPilot.com !
Recent Posts
Airlines Aren't the Only Places for Pilot Job
The 10 Things to Know About Becoming a Commercial Pilot
Flight Instructor Career: What You Need to Know
7 Airline Industry Trends to Be Aware of in 2017
6 Reasons Why Women Should Pursue Their Pilot Career Today
How much is Pilot Pay These Days? We've Got the Numbers
Negotiating Pilot Salary and Contracts
Now is the Time to Take Advantage of the Pilot Shortage
7 Ways to Prevent Pilot Fatigue
Lessons Learned In a Bad Situation by Clint White

Project Administrator Medical Director Neurologist Theatre Nurse Photographer Taper Real Estate Agent Cashier Store Manager Assistant Professor View All

Stock Associate Production Worker Casual Mailhandler Service Coordinators Behavior Specialist Program Assistant View All

Pilot Cover Letter Example
When writing a Pilot cover letter Examples remember to present your relevant work history and skills according to the job you are applying for. Whether you're seeking an entry-level position or have been in your career for a few years, exposing your relevant achievements in your cover letter can allow you to stand out and get that job interview.
This cover letter example is a great representation of what a hiring manager is looking for in a Pilot cover letter Examples resume. Feel free to use this example for reference as you create your own cover letter or use this easy cover letter builder that will guide you through every step of your building your cover letter in just a few minutes.
In addition to the Pilot Cover Letter Example, be sure to check out our Pilot Resume Example .
Here are Pilot Cover Letter Examples:
Dear Human Resources Director:
My name is Blake Kelly and I have just been honorably discharged from the United States Air Force after serving 2 tours of duty as an air evac pilot in Afghanistan. I am applying for a position as a pilot with U.S. Airlines and I am able to relocate to any city in the country.As a member of the Aeromedical Evacuation Squadron I am also a certified paramedic. I have experience flying evasive maneuvers which, although not necessary in the commercial airlines industry, promotes dexterity and improves response time. I also have experience landing an aircraft on virtually any terrain. My Air Force experience has enabled me to react calmly and rationally in an emergency situation.
My training as a paramedic is an added benefit that can be useful should a passenger become ill in flight. I plan to maintain my certification even after obtaining a civilian job. I have my Airline Transport Pilot Certification as well as a Bachelor of Science in Professional Aviation which I earned at the Air Force Academy in Colorado. During my time in the Air Force I was awarded the Air Force Aerial Achievement Medal, the Air Force Combat Medal and the Air Force Distinguished Service Medal.
Although I am not at liberty to discuss any details regarding specific missions in Afghanistan, I can say that I believe the experiences have served to prepare me for a position as a commercial airline pilot who places the safety of the passengers and the security of the aircraft above all else. After researching the mission statements and passenger reviews of several airlines in American, I believe that U.S. Airlines is the finest and the one that would be the best fit for me.
Please find attached my resume and a letter of recommendation from my commanding officer in the Air Force. I am available for a personal interview any time at your convenience. You may contact me on my cell phone at (555)-555-5555 or via email at [email] Thank you for your consideration and I look forward to hearing from you soon.
Respectfully,
Blake Kelly
Example 2 -Unadvertised Opening
This pilot cover letter example is from a graduate of a prestigious American flight school. She is applying with a number of companies for a position as a pilot flying corporate jets for management and employees. She graduated in the top of her class and is eager to begin flying.
My name is Ginger Preston and I am applying for a position as a junior pilot in your Flight Services Department. I am a recent graduate of Embry-Riddle Aeronautical University in Daytona Beach, Florida where I received a Bachelor's degree in Aeronautical Science. I graduated number 3 in my class and was presented with the Chancellor Award for outstanding academic accomplishment and campus and community service.
I was fortunate to attend Embry-Riddle on a partial academic scholarship where I had the benefit of the most advanced flight training curriculum in the world. Both the academic studies and the in-flight training programs were extremely rigorous and designed to prepare a pilot for virtually any situation. I had access to the most sophisticated aircraft and simulators available today and believe my education has prepared me well for a career as a corporate pilot.
I believe in giving back to the community and while in college I volunteered with the local public school system in the City of Daytona. I participated in their "Character Counts" program which was designed to educate and help students make appropriate decisions when faced with choices like lying, cheating, stealing or other options. I would present elementary school students with scenarios and help them come up with the best way to handle the situation while demonstrating a high level of character.
My application and resume are attached along with 2 letters of reference. One is from the principal of Daytona Primary School and the other is from the Dean of the College of Aeronautical Sciences at Embry-Riddle. I hope you will review this package and contact me for an interview. I can be reached on my cell phone at (555)-555-5555 or via email at [email] I look forward to having the honor and privilege of serving as a corporate pilot for ABC Industries.
Your Signature
Ginger Preston
Example 3 – Response to Job Postings and Classifieds Ads
This pilot cover letter example is from an experienced corporate pilot with a stellar work record who would like to transition into the world of commercial flight. He has been working for a large corporation for several years but is applying for advertised pilot positions with commercial airlines in America.
My name is James Kim and I am applying for one of the available positions of pilot with ABC Airlines. Your ad specifically indicates that fluency in Japanese would be a plus for a job applicant. As the son of Japanese immigrants I grew up bilingual and speak Japanese fluently. As a corporate pilot for XYZ industries I flew regular flights to Japan because the corporation's parent company is located in Tokyo.
I believe my excellent flight record with XYZ, my fluency in Japanese and my familiarity with the accepted flight patterns between the U.S. and Tokyo make me an ideal fit for one of the open pilot positions. In addition, I possess a multi-engine land rating for several commercial aircraft and have logged in excess of 3,000 hours throughout my career. Prior to working with XYZ I served 2 tours in the U.S. Air Force in Iraq and was a Pilot Instructor at the Air Force Academy in Colorado for 1 year.
I am highly skilled at flight planning and preparation and congenial yet professional with all passengers and flight crew. My work with the Air Force has helped prepare me to respond quickly and appropriately in emergency situations. I received a Purple Heart and a Medal of Valor from the United States Air Force after being shot down in Iraq. I was the commander of the aircraft when we were attacked, and I sustained a bullet wound to the right shoulder. I was able to land the damaged aircraft, extinguish a fire and evacuate the entire crew. We were able to remain in hiding until we were rescued 7 hours later by another Air Force plane. There were no fatalities in the incident.
My application and resume are attached along with a letter of reference from Senator Jeff Jeffries of the great State of Colorado. I hope you will consider my qualifications and honor me with an interview for a position as a pilot with your outstanding airline. I can be reached on my cell phone at (555)-555-5555 or via email at [email] I look forward to hearing from you soon.
Most Popular Cover Letters
Air Freight Agent Cover Letter Examples
Air Hostess Cover Letter Examples
Air Traffic Controller Cover Letter Examples
Aircraft Fueler Cover Letter Examples
Airfield Operations Specialist Cover Letter Examples
Airline Manager Cover Letter Examples
Airline Reservation Agent Cover Letter Examples
Airport Driver Cover Letter Examples
Airport Manager Cover Letter Examples
Check In Agent Cover Letter Examples
Corporate Flight Attendant Cover Letter Examples
Corporate Pilot Cover Letter Examples
Cover Letter For A Cabin Crew
Duty Manager Cover Letter Examples
First Officer Cover Letter Examples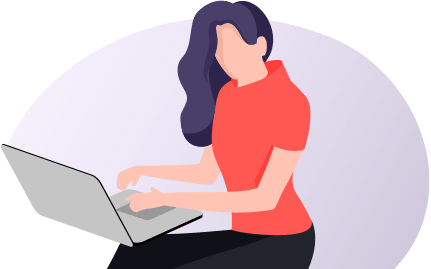 A professional cover letter is the first step toward your new job!
PDFelement for Windows
PDFelement for Mac
PDFelement on Mac App Store
PDF Reader for Windows
PDFelement for iPhone/iPad
Get from App Store
PDFelement for Android
Get from App Google Play
Document Cloud
PDFelement Pro DC
PDFelement SDK
Educational Users
Personal Users
Convert PDF
Compress PDF
Organize PDF
Professional Users
Protect PDF
Extract PDF Data
Pricing Pricing
Tips & Tricks
Business Tips
OCR PDF Tips
PDF Knowledge
Sign PDF Tips
Mac Software
Edit PDF like Word
Free PDF Templates
Customer Stories
PDF Solutions
Video Tutorials
Contact Support
PDFelement for iOS
Wondershare PDF Reader
Upgrade to Multi-Platform PDFelement
Educational Discount
Enterprise Discount
Download Buy Now Download Buy Now
Free Pilot Cover Letter Sample
Compared to other professions and because of the amount of specialist training required fewer people are applying to be airline pilots than other jobs. But this doesn't mean your pilot cover letter is any less important. You still have to grab the attention of the airline and sell yourself. Use this sample airline pilot cover letter and specialist cover letter tips to impress employers.
# Pilot Cover Letter Template
# Pilot Cover Letter Sample
# Tips for Writing Pilot Cover Letter
# How to Edit Pilot Cover Letter Template
Pilot Cover Letter Template
This is a free cover letter template for pilot. Free Download and customize it according to the sample text below.
Supported formats
Free pilot cover letter sample (text).
Jack Pilot Address: xxxxxxxxx xxxxxxxxxx Tel: xxxxxxxxxxxxxxxxx Email: xxxxxxxx Linkedin: xxxxxxxxxxxxxxx
Having recently unfrozen my ATP certificate and gained the required flying ours and experience I believe I am the perfect addition to your pilot crew for World Airlines. I am also a keen follower of aviation news about the latest developments in technology and feel I have much to offer your team.
My ATP instructors regularly marked my performance as 'outstanding' and 'exceptional' and a quick appraisal of my records will display a near-flawless flight record to date.
I successfully achieved my Commercial Pilot's criteria and certificate, and as mentioned before I have completed all the ATP's knowledge and practical tests. In the last few weeks, I have also completed the FAA's required 1500 flight hours to be eligible to fly commercial flights.
I am excited to join such a dynamic and forward-thinking airline to start my career as a commercial airline pilot.
Your airline's focus on innovation and development is of great interest to me. The acquisition of Boeing fourth-generation air-planes will massively improve your performance the new routes direct into New Orleans and Bhutan, in particular, are exciting and new challenges I would revel in taking on.
Reading about your company I was impressed by your drive and the scale of your ambition, as well as your insistence on quality. This is the kind of culture I want to belong to and I feel I have so much to offer you in delivering your world-class service.
I would love the opportunity to display how my skills will be of benefit to your crew and look forward to discussing this with you further.
Kind regards, Jack Pilot
Tips for Writing Pilot Cover Letter
Being an airline Pilot is an incredibly skilled and specialist job role, you don't need to just achieve academic qualifications but also specialist qualifications and flight hours to start your career. Because of this, it is very important that you include the correct information quickly and easily accessible in your airline pilot cover letter. You need to make sure all the relevant achievements are shown.
These tips explain the breakdown of the above sample pilot cover letter with supporting advice. Follow these for pilot job success.
This is a very professional job, so make your letter look professional. Use a professional letter template and use a formal, easily readable font. Include all your contact details at the top of your pilot cover letter, this will mean the employer can find them when they want to contact you for the job.
Make your pilot cover letter personal to the right person. Take some time to find the name of the exact person that you need to contact. This personal approach with making an impact.
Make sure you properly proofread your pilot cover letter. If your cover letter is littered with mistakes you are unlikely to be given a job interview and won't get the job! It's best to have someone else read over the cover letter before you send it off.
Being a pilot requires very specific training and skills, so lead right in with information on that. In this case, the candidate immediately explains having 'unfrozen' their ATP certificate and acquiring the required flight hours. This will show quickly that you are worth considering.
In the following paragraph, get a bit more specific about your achievements and skills. Drive home how good a candidate you are but don't give away too much, you still want the employer to contact you and offer a job interview to find out more.
Include all the right information that the employer needs to even consider you. In this case, the candidate mentions the completion of the Commercial Pilot certification and completing the FFA's required 1500 flight hours. Seeing this the airline will see they can actually allow you to fly a commercial flight.
It's not just about how well you fit the role at the airline, it's also about how the airline fits in with your skills and personality. Use this section to show you have researched the company, what impresses you about them, and what working for them would mean to you. This will show them that you are serious about working for them.
Finish with a succinct call to action for the employer to get in touch with you. Give them one final reminder that you are perfect for the job.
How to Edit Pilot Cover Letter Template
To edit a PDF cover letter template, you need to choose a professional PDF editor and I recommend you Wondershare PDFelement - PDF Editor . It is an ultimate PDF solution that can help you create and edit PDF cover letters smoothly.
Step 1. Open the Pilot Cover Letter Template
Step 2. Click on "Edit" and Enter Your Text as You Like
Step 3. Complete and Save Your Pilot Cover Letter
Posted by Elise Williams to Updated: 2022-09-06 10:05:16
Recommend Articles
Tutor Cover Letter Sample - How to Write
Supply Chain Cover Letter Sample - How to Write
Property Management Cover Letter Sample - How to Write
Software Comparison
Birthday Wishes
Holiday Wishes
Cover Letter
Real Estate
Infographics
Mac How-Tos
Mac Comparison
macOS 10.14
Available for Windows, Mac, iOS, and Android.
Skip and Download Skip and Download
Aviation Cover Letter Examples in 2023
On this page:
Downloadable Examples
Cover Letter Text Version
Cover Letter Tips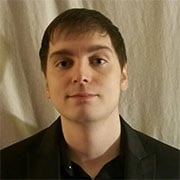 Frank Hackett
Certified Professional Resume Writer (CPRW)
Frank Hackett is a professional resume writer and career consultant with over eight years of experience. As the lead editor at a boutique career consulting firm, Frank developed an innovative approach to resume writing that empowers job seekers to tell their professional stories. His approach involves creating accomplishment-driven documents that balance keyword optimization with personal branding. Frank is a Certified Professional Resume Writer (CPRW) with the Professional Association of Resume Writers and Career Coaches (PAWRCC).
Create a professional resume in minutes for free.
The aviation field provides over 87 million jobs globally with strong benefits and competitive salaries. The industry continued to experience growth despite the unique challenges posed during the Covid-19 pandemic. Whether you're seeking a position as a professional airline pilot, flight attendant, or aircraft maintenance technician, numerous employment opportunities are available within the aviation space. Still, you'll need to create a strong cover letter to capitalize on them.
Using our Aviation Cover Letter Building Guide will allow you to:
Showcase your unique background and career achievements within the aviation industry using tangible examples and appropriate metrics
Create a strong introductory paragraph to grab the attention of the hiring manager and differentiate yourself from the field of applicants
Demonstrate your knowledge of the aviation space, FAA regulations, safety protocols, customer service best practices, and airline operations
Aviation Cover Letters
Aviation Text-Only Cover Letters
Years of experience.
Example #1 #1
Example #2 #2
Example #3 #3
Jessica Lang Flight Attendant | [email protected] | (123) 456-7890 | 123 Santa Maria, San Francisco, CA 12345
January 1, 2022
Tyrone Jackson Hiring Manager American Airlines (987) 654-3210 [email protected]
Dear Mr. Jackson,
As a flight attendant with over six years of experience, I've developed an advanced understanding of client relations and airline operations. During my time with Jet Blue Airlines, I achieved customer satisfaction ratings of over 95% over the course of 300+ domestic flights across the U.S. I believe that my customer service experience and communication skills will allow me to excel in the flight attendant position with your organization.
American Airlines reputation for providing high-end customer service to passengers strongly aligns with my professional background. I am confident that I can aid your team in continuing this reputation for excellence based on the following achievements in my career:
Provided quality customer service and ensured passenger safety and comfort on over 300+ domestic flights across the U.S. while maintaining a 95% customer satisfaction rating
Prepared and served food and beverage items to passengers throughout the duration of flights, which included managing presentations and driving upsell opportunities
Educated passengers on proper usage of flight equipment, oxygen masks, and safety protocols
I hope to speak with you further regarding how my strong customer service and flight operations background can benefit your team. You may contact me via phone or email at your earliest convenience. I appreciate your time and consideration.
Sincerely, Jessica Lang
Raymond Ortiz Airline Pilot | [email protected] | (123) 456-7890 | 123 Bedford Avenue, New York, NY, 12345
Cynthia Roberts Hiring Manager Delta Airlines (987) 654-3210 [email protected]
Dear Ms. Roberts,
During my time as a commercial airline pilot with Spirit Airlines, I completed over 3,000 hours of cross-country flights to and from the New York area. These experiences have allowed me to develop an expertise in the operation and maintenance of Airbus A321T and Boeing 77-300ER aircraft, which I believe makes me the ideal candidate for the pilot position with your organization.
Delta Airlines' reputation for both the quality of its aircraft and its commitment to passenger safety is what draws me to apply for this position. I believe that my strong background as a commercial airline pilot would be an asset to your team based on my extensive flight hours:
Flight Time: 3,000 hours
Pilot in Command (PiC): 1,600 hours
Second in Command (SiC): 1,400 hours
Night: 800 hours
X-Country: 1,700 hours
I would like to schedule an interview to provide more insights into how my background as an airline pilot can be an asset to your organization. Feel free to contact me via phone or email for additional questions about my background. Thank you for your time and consideration.
Sincerely, Raymond Ortiz
Sarah Johnson Air Traffic Controller | [email protected] | (123) 456-7890 | 123 Bridge Street, Boston, MA 12345
Caleb Morris Hiring Manager Boston Air Traffic Control Center (987) 654-3210 [email protected]
Dear Mr. Morris,
With over ten years of experience as an air traffic controller, I have extensive experience coordinating airport flight traffic to reduce delays, ensure compliance with FAA regulations, and prevent critical safety failures and collisions. I believe that my ability to manage critical situations under pressure would be a valuable asset to your team in the air traffic control specialist role with your company.
The Boston Air Traffic Control Center has a reputation for excellence and professionalism that strongly aligns with my background within the aviation field. I believe that my leadership capabilities would be an asset to your team based on the following achievements in my career:
Coordinated with aircraft pilots, flight teams, and ground control teams to provide instructions and recommendations to ensure the safety of flights, departures, and arrivals based on weather condition data from the National Weather Service and traffic congestion
Provided instructions to pilots and ground control teams during takeoff and landing to ensure minimal flight delays and strict compliance with FAA regulations
Communicated with flight teams to provide instructions for emergency safety procedures resulting from turbulence and aircraft equipment failures
I hope to schedule an interview with you to discuss how my leadership qualifications can be an asset to your air traffic control team. You may contact me via phone or email at your earliest convenience. I appreciate your time and consideration.
Sincerely, Sarah Johnson
Aviation Cover Letter Tips
Now that you understand how to write a strong aviation cover letter, we'll provide additional expert tips to help you put our methodology into practice as you construct your own document. Unlike the resume, the cover letter can be used as a vehicle to provide unique insights into your professional background and demonstrate how your experience makes you the right fit for the organization's culture. As you identify key accomplishments to feature on your cover letter, you'll want to research the company you're applying to and focus on relevant achievements that meet their needs. Below, you'll find three expert tips to help you craft a compelling cover letter for the aviation industry:
1. Highlight Your Customer Service Expertise
Hiring managers want to see specific examples and tangible insights into your customer service experience as they evaluate your application. An airline's reputation hinges on customer satisfaction. Organizations will be much more likely to invite you to interview if you showcase that you have a successful background in achieving high-performance metrics for your previous organizations. In the example below, the job seeker showcases their high customer service ranking across hundreds of flights, which speaks to their strong client relations and communication skills:
2. Quantify Your Achievements Within the Aviation Field
Utilizing numbers and appropriate metrics to your advantage can provide helpful context to enhance the impact of your professional achievements. This is especially important if you're pursuing a position as a commercial airline pilot, as most hiring managers will be heavily focused on analyzing your flight time, cross-country hours, and night-time hours when evaluating your application. In the example below, the job seeker utilizes bullet points within the cover letter to provide a clear overview of their aviation experience and flight hours:
Delta Airlines' reputation for both the quality of its aircraft and its commitment to passenger safety is what draws me to apply for this position. I believe that my strong background as a commercial airline pilot would be an asset to your team based on my extensive flight hours:
3. Showcase Your Leadership Capabilities
Whether you're managing passengers as a flight attendant or leading teams as a professional pilot, leadership skills are essential for success within the aviation industry. Highlighting your ability to interface effectively with diverse passenger populations and flight teams will be extremely valuable to prospective employers during the application process. In the example below, the job seeker is seeking a position as an air traffic control specialist. This type of role requires strong leadership skills during critical safety situations, and the candidate does an effective job of demonstrating their ability to provide safety recommendations and instructions to pilots under pressure:
Other Resume & Cover Letter Examples
Pilot Resume Examples
Flight Attendant Resume Examples
Military Resume Examples
Military-to-Civilian Resume Examples