Privacy preference center
We care about your privacy
When you visit our website, we will use cookies to make sure you enjoy your stay. We respect your privacy and we'll never share your resumes and cover letters with recruiters or job sites. On the other hand, we're using several third party tools to help us run our website with all its functionality.
But what exactly are cookies? Cookies are small bits of information which get stored on your computer. This information usually isn't enough to directly identify you, but it allows us to deliver a page tailored to your particular needs and preferences.
Because we really care about your right to privacy, we give you a lot of control over which cookies we use in your sessions. Click on the different category headings on the left to find out more, and change our default settings.
However, remember that blocking some types of cookies may impact your experience of our website. Finally, note that we'll need to use a cookie to remember your cookie preferences.
Without these cookies our website wouldn't function and they cannot be switched off. We need them to provide services that you've asked for.
Want an example? We use these cookies when you sign in to Kickresume. We also use them to remember things you've already done, like text you've entered into a registration form so it'll be there when you go back to the page in the same session.
Thanks to these cookies, we can count visits and traffic sources to our pages. This allows us to measure and improve the performance of our website and provide you with content you'll find interesting.
Performance cookies let us see which pages are the most and least popular, and how you and other visitors move around the site.
All information these cookies collect is aggregated (it's a statistic) and therefore completely anonymous. If you don't let us use these cookies, you'll leave us in the dark a bit, as we won't be able to give you the content you may like.
These cookies allow us to provide you with better functionality and personalization. They may be set up by us or by third party providers whose services we've added to our pages.
The purpose of these cookies is to give you a more personalized experience, based on your previous visits and choices. If you don't wish to allow these cookies, these services may not work.
We use these cookies to uniquely identify your browser and internet device. Thanks to them, we and our partners can build a profile of your interests, and target you with discounts to our service and specialized content.
On the other hand, these cookies allow some companies target you with advertising on other sites. This is to provide you with advertising that you might find interesting, rather than with a series of irrelevant ads you don't care about.
Healthcare Cover Letter Examples
How to craft an excellent healthcare cover letter.
Healthcare professionals serve a vital role in our society, providing essential care to people of all backgrounds. Earning a job within healthcare requires you to not only complete precise education and training but also craft a cover letter that showcases your qualifications and talents in the field.
In this guide, we will teach you 5 steps for writing a great cover letter as a healthcare professional. Keep reading to learn all about how to:
Create your healthcare cover letter header & headline
Personalize the greeting & content in a healthcare cover letter
Write a compelling healthcare cover letter introduction
Highlight your best professional skills & accomplishments in healthcare
End your healthcare cover letter with a strong conclusion
1. Create effective healthcare cover letter header & headline
Giving your healthcare cover letter structure and visual appeal is crucial, as this helps to inspire a positive first impression on employers. To accomplish this, you will need to create a well-formatted cover letter header and headline.
A cover letter header is the first element to focus on crafting. Your header will include the key information about yourself (the applicant) and the company or institution you are applying to (the employer).
This information includes:
Your name and professional title
Your professional contact information (phone number, email address, LinkedIn, etc.)
The name of the company and department you are applying to
The company's address (if mailing a physical letter, or if there are multiple company locations)
Here is an example of a properly formatted healthcare cover letter header
Mary Joe , Healthcare Assistant & Licensed Nurse (123) 456-7890 | [email protected] | linkedin.com/in/mary-joe
To: Greenville Health Solutions, Nursing Department 1234 Street Address Greenville, SC, 29601
Once you have created a header that includes all the necessary information, the next step is to write your headline. A cover letter headline is a short title statement that aids you in catching an employer's attention as quickly as possible.
To write a cover headline, include a keyword related to the position, an eye-catching number or trigger word , a powerful adjective or verb, and a promise.
Here is an example of a well-written headling, followed by a quick explanation of its main elements
My 3-Step Approach to Empathetic Healthcare & How It Can Benefit Your Patients
Trigger Word/Number: 3-Step Approach Keyword: Healthcare Adjective/Verb: Empathetic, Benefit Promise: Your Patients – this detail tells the employer that you will not only discuss your approach and skills but that you will also relate them directly to the needs of the company and its patients.
Still looking for a job?  These 100+ resources will tell you everything you need to get hired fast.
2. Personalize the greeting & content in a healthcare cover letter
Let's face it, employers read a lot of cover letters – and most of these letters end up forgotten or discarded due to generic wording and details.
To make your cover letter stand out to employers (and increase your chances of getting a call back) you need to personalize both the content and greeting found in the letter. This personalization process requires you to thoroughly research the company beforehand, looking for information such as:
What the company's core values are and what language they use in their marketing materials – you can reflect their values and language in your writing to help show why you are a great fit for the company.
What projects or initiatives (community outreach, support programs, etc.) the company is involved in – this information will help you decide which of your skills, experience, or accomplishments are most relevant to include.
Who at the company is most likely to review your cover letter and application – you can use this information to create a personalized greeting that addresses a specific person by name.
Here are 3 examples of personalized healthcare cover letter greetings
Dear Dr. John Smith,
Dear Dr. John Smith & the Healthcare Team,
Dear Hiring Manager Jane Doe,
Find out your resume score!
3. Write a compelling healthcare cover letter introduction
After you have crafted your header and headline, as well as completed your company research, the next step is to write an eye-catching introductory paragraph.
A strong introduction will include:
A concise summary of your professional experience and specializations
Your motivation and/or enthusiasm for applying to this company
A mutual acquaintance (when possible)
Pro Tip: Always include a mutual acquaintance when you can, as this establishes credibility and rapport with an employer. If you lack a mutual acquaintance, try using a professional platform like LinkedIn to expand your network.
Here is an example of a compelling healthcare cover letter introduction
I am a healthcare professional with more than 7 years treating autoimmune disorders. After hearing about your institution's research on rare autoimmune diseases, I felt compelled to reach out to one of your specialists – Dr. Jill Monroe – on LinkedIn to learn more. Dr. Monroe informed me of this opening and strongly recommended I apply, given my specialized experience.
4. Highlight your best professional skills & accomplishments in healthcare
A well-written cover letter is a powerful tool for many reasons – one of the top ones being that it gives you the best opportunity to showcase your most relevant skills and accomplishments .
Unlike a resume, a cover letter allows you to elaborate on your key experience and qualifications, offering answers to crucial questions such as:
What specialized skills do you possess?
What accomplishments or qualifications make you stand out as an applicant?
How has your experience made you a more empathetic healthcare provider?
When describing your skills, accomplishments, and other qualifications, make sure to be as specific as possible. Include quantifiable information when you can, such as key statistics or verifiable facts.
Here are 6 examples of healthcare skills to describe in a cover letter
Active listening
Preparation of personalized treatment plans
Administering and prescribing medications
Maintaining patient medical charts and records
Providing empathetic patient and family counseling
Efficiently collaborating within a healthcare team
Here is an example of how to describe an accomplishment in a healthcare cover letter
As a healthcare provider at [Former Employer], I was responsible for patient intake, onboarding, and initial treatment planning. In this role, I implemented a new onboarding process that improved patient release times by 25% and improved overall patient ratings of the company by 85%.
5. End your healthcare cover letter with a strong conclusion
The final component of any well-written healthcare cover letter is a strong concluding statement . This statement should include:
When you hope to hear from the employer
How and when the employer can contact you
When you intend to follow up
A formal sign-off
Here is an example of an effective conclusion from a healthcare cover letter
As the newest addition to your healthcare team, I am certain I can build long-lasting, positive relationships with your patients. I greatly look forward to hearing from you and hope to connect within the next week. The best way to reach me is at (123) 456-7890 on any weekday between 8 a.m. to 4 p.m. I will reach back out next Monday to check on my application if I have not heard back.
Best Wishes,
[Applicant Name]
If you have ever wondered how a cover letter differs from a resume,  this article will tell you everything about the key differences between the two .
Martin Poduška
Martin is a resume expert and career advice writer at Kickresume. In his five years at Kickresume, he has written nearly 100 in-depth, painstakingly researched resume advice articles and, as chief editor, he has also edited and revised every single article on this website. Tens of thousands of job seekers read Martin's resume advice every month. He holds a degree in English from the University of St Andrews and a degree in Comparative Literature from the University of Amsterdam .
Subcategories
Medical Assistant
Medical Doctor
Mental Health Therapist
Pharmacy Technician
Physical Therapist
All healthcare cover letter examples
Let your resume do the work.
Join 2,000,000+ job seekers worldwide and get hired faster with your best resume yet.
Healthcare Cover Letter Examples in 2023
On this page:
Downloadable Examples
Cover Letter Text Version
Cover Letter Tips from Experts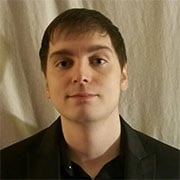 Frank Hackett
Certified Professional Resume Writer (CPRW)
Frank Hackett is a professional resume writer and career consultant with over eight years of experience. As the lead editor at a boutique career consulting firm, Frank developed an innovative approach to resume writing that empowers job seekers to tell their professional stories. His approach involves creating accomplishment-driven documents that balance keyword optimization with personal branding. Frank is a Certified Professional Resume Writer (CPRW) with the Professional Association of Resume Writers and Career Coaches (PAWRCC).
Create a professional resume in minutes for free.
According to the Bureau of Labor Statistics , positions within the healthcare industry are projected to grow by 16% over the next decade. This will add over 2.6 million new jobs by 2030. Median wage for healthcare occupations is $61,870, which is over $17,000 higher than the average for all other occupations within the U.S. economy. Despite the abundance of growth within the healthcare industry, you'll face strong competition for these positions. Adding a strong cover letter to complement your resume will play a critical role in making a strong impression on hiring managers. Below, you'll find four healthcare cover letter examples showcasing different years of experience and areas of expertise.
Downloadable Cover Letter Examples
Example #1 Entry-level
Example #2 Mid-career
Example #3 Senior-level
Healthcare Cover Letter Examples (Text Format)
Years of experience.
Entry-level Entry-level
Mid-career Mid-career
Senior-level Senior-level
Sarah Engels Therapist  | [email protected] | (123) 456-7890 | 123 Address St., Portland, OR 12345
January 1, 2021
Roger Smith Hiring Manager Portland Mental Health Professionals (987) 654-3210 [email protected]
Dear Mr. Smith,
I'm interested in applying for the Therapist position at your organization. I believe that my commitment to emotionally-focused therapy (EFT) aligns strongly with the mission of your organization. As you'll see from my resume, I have an expertise in trauma-based interventions and family counseling.
Upon graduating from the University of Colorado with a Master's of Psychology degree, I began work as a counselor trainee at the Boulder Medical Center. I delivered counseling services to individuals, couples, and families with diverse cultural backgrounds. I also conducted evidence-based trauma interventions. I believe that my ability to apply cultural awareness to clinical treatment makes me a strong candidate for the Therapist position.
Leadership qualities are essential for any clinical role. During my time at Boulder Medical Center, I collaborated with multidisciplinary teams to develop emotionally-focused therapy models. I also supported outreach initiatives to provide patients with additional resources and professional services. I am confident in my ability to build relationships with patients and colleagues in a clinical setting.
I hope to have further discussions on how my expertise in emotionally-focused therapy can benefit your practice. I am available to talk at your convenience. I appreciate both your time and consideration.
Best regards,
Sarah Engels, LCP
Heather Cline Medical Surgical Nurse | [email protected] | (123) 456-7890 | 123 Address St., San Jose, CA 12345
Arnold Rosenberg Hiring Manager Palo Alto Hospital (987) 654-3210 [email protected]
Dear Mr Rosenberg,
I am interested in applying for the Medical Surgical Nurse position with the Palo Alto Hospital. I feel that my extensive background within the healthcare industry would be an asset to your organization. As a board certified Medical Surgical Nurse, I developed an expertise in case management and disease prevention while employed at the San Diego Hospital.
I have a strong passion for patient advocacy, which I feel aligns with your hospital's mission statement. At the San Diego Hospital, I delivered patient-centered care to patients in alignment with cultural, physical, and emotional needs. I also supported process improvement efforts to improve patient flow and enhance clinical outcomes.
Collaborating with multidisciplinary teams is essential for success as a Medical Surgical Nurse. I have experience coordinating with both nursing teams and physicians across a variety of medical units. I also have a strong expertise in managing and developing patient relationships. I am eager to apply my leadership skills in a clinical setting at your organization.
I look forward to speaking with you further about how my expertise in patient-centered care can benefit  Palo Alto Hospital. If you have any questions, I'm available at your convenience. I appreciate your time and consideration.
Heather Cline, RN
Jane Langston Medical Director | [email protected] | (123) 456-7890 | 123 Address St., Seattle, WA 98122
Christa Johnson Hiring Manager Seattle Washington Medical Center (987) 654-3210 [email protected]
Dear Ms. Johnson,
I am interested in the Medical Director position with the Seattle Washington Medical Center. Over the course of my 15-year career within the healthcare industry, I've developed a wide array of expertise in clinical program development. I've served as both a Medical Director at St. Francis of Assisi Hospital and as a licensed Physician at Virginia Mason Hospital.
During my time at St. Francis of Assisi Hospital, I developed clinical program strategy for the Oncology department. This involved leading large-scale change management initiatives to improve patient outcomes. I also oversaw a multimillion-dollar operational budget and reduced costs by 15%. As a Physician, I delivered patient-centered care and coordinated with senior leadership to develop hospital guidelines and policies.
I pride myself on my ability to collaborate with diverse teams. As a Medical Director, I collaborated with nursing and interdisciplinary teams to refine clinical strategies and enhance the quality of care and patient advocacy. I feel that my leadership experience within the healthcare space aligns strongly with the needs of your organization.
I look forward to speaking more about how my background in change management can aid the Seattle Washington Medical Center in the Medical Director role. I'm available by both phone and email at your convenience. Thank you for your consideration.
Jane Langston, MD
Healthcare Cover Letter Checklist
A great healthcare cover letter has five main elements:
1. Heading. You'll want to use a professional template to enhance the style and presentation of your cover letter. Be sure your heading includes:
Your name, title, and contact info
The current date
The addressee's details
2. Salutation. Greet the hiring manager by name — Mr. or Ms. [Last Name]. If you can't find the hiring manager's name, use "Dear Hiring Manager," or to "Whom It May Concern" instead.
3. Introduction. Create an opening paragraph to introduce yourself and convey your interest in the job.
4. Body paragraphs. Include two paragraphs that describe your professional experience and align them with the organization's goals and needs. The first paragraph should focus on industry qualifications from your work experience. The second paragraph should emphasize your leadership capabilities.
5. Closing section. Think of your conclusion as a call to action (CTA). Ask the hiring manager to contact you so you can learn more about the position. Be sure to thank them for their time and consideration.
Introduction
Your introductory paragraph is your first opportunity to make an impression on the hiring manager. You should provide a specific achievement from your resume or highlight a key qualification that the organization is looking for. Don't spend too much time talking about the company or your excitement regarding the job opportunity. You want to create a cover letter that highlights the value you can bring to their organization rather than focus on how they can aid your career development.
As a Clinical Program Manager, I developed and implemented strategies to enhance patient flow and improve operational efficiency, which increased patient satisfaction by over 15%. I'm confident my expertise in identifying process improvement opportunities would create value for your organization in the Medical Director role.
As an experienced Healthcare Professional, I am strongly qualified for the Medical Director position with your company. I believe my skill sets can greatly benefit you if given the opportunity.
As a subject matter expert in pulmonary disease, I've worked with global industry experts to conduct award-winning research. I am eager to apply my advanced R&D knowledge to Pfizer, Inc.'s drug discovery unit as a Principal Scientist.
One of my long-time goals has been to work as a researcher for Pfizer, inc. I believe in the work your company does and am eager to grow as a professional by taking a position within your drug development department.
Body Paragraphs
The body of your cover letter should begin by showcasing relevant accomplishments that align with the company's mission statement, goals, and culture. Mentioning accomplishments from the resume is acceptable, but be tactical in what you choose to showcase. You want to make sure that you're emphasizing key elements from your healthcare background that highlight your industry expertise and process improvement abilities.
In your next paragraph, you should focus on accomplishments that demonstrate your leadership skills. Be specific when describing your experience. Mention the scope of the project you managed or how many team members you supervised. Be sure to provide some examples of you working with cross-functional or multidisciplinary teams. You'll also want to highlight your experience in building work cultures that facilitate cultural understanding, diversity, and inclusion if applicable.
Over the course of my 10-year career as a Physician, I've led multiple initiatives to integrate patient-centered care across all medical units and departments. I'm eager to help lead change management efforts in collaboration with the San Jose Hospital Medical team. Some of my past accomplishments include:
Developing new hospital policies and procedures to facilitate patient advocacy, which improved patient satisfaction by 20%.
Led the implementation of new EHR procedures to enhance the organization of patient records, which ensured alignment across medical teams during treatment.
Drove diversity recruiting efforts throughout the organization and developed work cultures to facilitate inclusion and cultural awareness.
My experience as a Physician will be a valuable asset to your hospital. I have had a strong interest in working with your organization throughout my career.
Some of my responsibilities in my current role include:
Delivering treatment to various patients on a daily basis in the ER and OR
Improving EHR management and enhancing the hospital's organizational skills
Recruiting new nurses and physicians to join the team
It's important to feature a call to action (CTA) in the closing paragraph of your healthcare cover letter. This includes inviting the hiring manager to schedule an interview or request more information regarding your background. While it's important to thank the hiring manager for their consideration, you need to take the extra step and include a sentence that reinforces how your area of expertise can create value for their organization.
I look forward to speaking with you further regarding the Medical Director position. I feel that my knowledge of pediatric care will be an asset in improving patient outcomes at your hospital. Feel free to contact me via phone or email to schedule an interview at your convenience.
Jane Doe, MD
I appreciate you taking the time to consider me for the Medical Director position. Hopefully we can speak more in the future about the opportunity.
I hope to have more discussions on how my expertise in nurse management can aid your hospital in driving operational excellence. I believe that my ability to interface with diverse teams and patient populations makes me an ideal candidate for the Nurse Manager position. Feel free to contact me via phone or email for more information.
Jane Doe, RN
I appreciate you considering me for the Nurse Manager role. I am excited to hear back and explore employment opportunities with your hospital.
Other Resume & Cover Letter Examples
Healthcare and Support Resume Examples
Nurse Resume Examples
Registered Nurse Resume Examples
Nursing Cover Letter Examples
Resumes Resume Builder Resume Templates Creative Resume Modern Resume Basic Resume Professional Resume Traditional Resume ATS Resume High School Student Resume Word Resume Resume Examples Resume Formats Hybrid Resume Functional Resume Chronological Resume How to Write a Resume Skills Summary --> Resume Objectives Work History list References Resume Skills
Cover Letters Cover Letter Builder Cover Letter Templates Cover Letter Examples Cover Letter Formats How to Write a Cover Letter
CV CV Templates
Job Overviews
Resources Career Guides How to Become
Resume Builder
Cover Letter
healthcare support
Health Professional Cover Letter Examples
Health professionals provide various care, support, and guidance to patients in areas ranging from physical health to mental and emotional well-being. Common activities performed in this position include evaluating patient conditions and concerns, identifying optimal treatment plans, and monitoring patient progress and outcomes. Expertise and training in healthcare is required, and superior interpersonal, communication, and patient service skills are highly advantageous.
Not exactly what you are looking for? Check our complete library of over 1000 cover letter examples .
Rate This Template:

Improve your chances of getting noticed with a powerful cover letter. Take a look at our guide to create the best cover letter in 2023 .
Include These Health Professional Skills
Patient care and service
Treatment planning and delivery
Intake assessment
Condition evaluation
Physical and mental health
Patient assessment and monitoring
Goal definition and achievement
Prescriptions
Therapeutic activities
Patient education
Relationship building and maintenance
Patient records management
Medical team collaboration
Below please find a cover letter for a health professional detailing similar types of skills, qualifications, and credentials.
Dear Ms. Marroquin:
Upon consideration of your posting for a health professional, I felt compelled to submit my resume for your review. As a skilled and team-oriented healthcare specialist with key experience in nursing, patient support, and general program coordination, I would significantly contribute to the success of your organization's objectives.
My background spans excellent experience in providing compassionate patient services and support. I excel at communicating with cross-functional medical staff while facilitating outstanding patient care and driving optimal efficiency. With this success, combined with my superior leadership and interpersonal abilities, I am well prepared to vitally impact your organization.
Consider the following highlights of my qualifications:
Providing exceptional patient care, treatment planning, evaluations, and education for more than 12 years as a registered nurse
Evaluating patients'health conditions, establishing individual goals, prescribing treatments, tracking progress, and consulting with and advising patients
Initiating and conducting a variety of programs encompassing physical and mental health wellness and improvement, such as exercise regimens, counseling services, and wellness checks
Proven success in health program management and implementation, as well as experience in operational leadership
Demonstrating superior abilities in patient care and satisfaction, inventory management, and team communication; outstanding problem-solving and organizational skills
With my proven track record of success in healthcare provision, I am prepared to greatly exceed your expectations for this position and substantially benefit your organization. I look forward to meeting with you to discuss how my qualifications position me to make an immediate and positive impact in this role. Thank you for your consideration.
Joan J. Anderson
A professional cover letter is the first step toward your new job!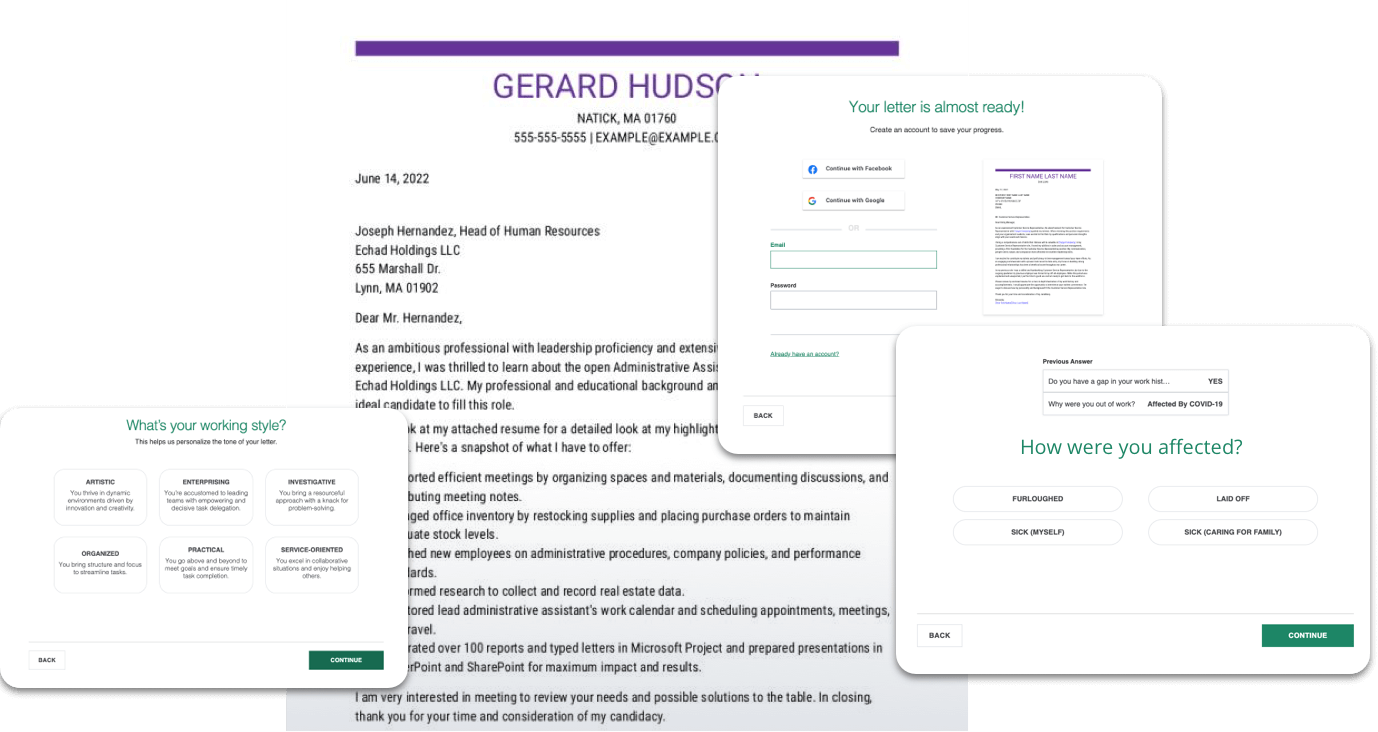 Healthcare Cover Letter Example
The outlook for rewarding healthcare career opportunities could not be more vibrant, thanks to an aging population of seniors who outnumber and are outliving previous generations. An exceptional healthcare cover letter can better your chances of success in this dynamic job market.
For job-winning inspiration, advice and support, Resume.io is a leading international source of expertise. We've produced an extensive collection of occupation-specific writing guides and corresponding cover letter examples. We also offer resume writing tools, informative blogs and field-tested templates to help you create both job application documents. This cover letter writing guide, backed by our healthcare cover letter example, will help secure your foothold in one of the most promising job markets. We'll be covering these topics:
The best format for structuring a cover letter
Speaking to your strengths as a healthcare job candidate in each cover letter part: header, greeting, introduction, body and conclusion
Common mistakes to avoid in your healthcare cover letter.
The baby boom impact on job market trends remains profound, and not only due to unprecedented retirement waves. Increased demand for healthcare services will see that workforce expand by 16% from 2020 to 2030, according to U.S. Bureau of Labor Statistics projections. This growth rate, accounting for some 2.6 million new healthcare jobs, is much faster than the average for all other occupations. 
Best format for a healthcare cover letter
Step by step, this writing guide along with our cover letter sample will show you how to strengthen your case for landing a healthcare job-winning interview. All cover letters, regardless of occupation, should follow this simple structure: 
Cover letter header
Cover letter greeting / salutation
Cover letter introduction
Cover letter body
Cover letter closing (conclusion and sign-off).
We'll take you through each of these sections one at a time and offer a cover letter sample to model your own off of. But first let's look at a few basic guidelines for creating a document that looks inviting to read alongside your resume. In every streamlined sense, that means visually clean, orderly and uncluttered.
It's hard to go wrong if you keep your cover letter short — 300 words is perfect and never exceed 400 words. It should always fit on a single page. You can find even more tips on formatting and presentation in our comprehensive cover letter guide.
Searching for additional inspiration? Have a look at our other medical cover letter examples listed here below:
Medical Assistant Cover Letter Sample
Pharmacist Cover Letter Sample
Caregiver Cover Letter Sample
Physical Therapist Cover Letter Sample
Lab Technician Cover Letter Sample
Doctor Cover Letter Sample
Dental Assistant Cover Letter Sample
Dentist Cover Letter Sample
Occupational Therapy Cover Letter Sample
Pharmacy Assistant Cover Letter Sample
CNA Cover Letter Sample
Medical Cover Letter Sample
Physician Assistant Cover Letter Sample
Dental Hygiene Cover Letter Sample
Doctor Assistant Cover Letter Sample
The header of your healthcare cover letter won't take up much space, which is why it needs to be distinctively eye-catching. Take advantage of the header's creative potential with a striking font choice, offset by white space and perhaps a touch of color for visual appeal. Above all, make sure your header contains your name and contact information, spelled correctly, so that the hiring manager has no trouble getting in touch with you.
Make them match
For the same value-added reasons that every cover letter deserves a header that's simultaneously eye-catching and functional, it only makes sense to make your resume header match.  The reader's first impression is likely to be as  memorable as it is favorable when sustained consistently throughout a visually branded pair of application documents. 
Goal of the cover letter header: Distinguish yourself from other job applicants by attracting visual attention and displaying your regard for detail and professionalism.
Cover letter greeting
Your best-case scenario is to address the reader directly by name to establish a connection that's appropriately professional and personal. The traditional salutation "Dear Dr. House" is failsafe and not outdated. Substitute "Mr." or "Ms." for "Dr." as applicable, being careful to get the gender right. Generally, healthcare applicants should think twice before swapping out "Dear" for the more casual "Greetings" or "Hello." Make sure the work setting is relatively close-knit or relaxed enough. Err on the formal side if you're uncertain. A first-name-basis cover letter greeting is seldom appropriate — only if you and the recipient happen to know each other.
If you don't know offhand the name of your cover letter recipient, and no one is specified in the job application instructions, try to find out who the hiring decision-maker is, or who would be your boss if hired. Ask a colleague, check the employer's website or make a phone call to inquire. If you are still unable to come up with anyone's name, try some version of a collective noun that seems to fit the hiring situation: "Dear [Hospital Name] Chief of Staff," "Dear Occupational Therapy Department Head" or "Dear Clinical Assessment Coordinator Hiring Team." 
Goal of the cover letter greeting: Start off on a professional note while making a direct personal connection with the hiring manager.
Dear Mrs. Longworth,
Your healthcare cover letter introduction is the opening hook to intrigue recruiters. As stated earlier, your overall objective is to build a case for being a standout candidate for the healthcare position being pursued. These concisely compelling opening lines are your launching point.  Strive to anchor your introduction as follows, centered around the job requirements and hiring organization:
Your healthcare qualifications are a perfect match. Capture the essence of your attributes and aspirations in a way that instantly resonates.
You are enthusiastic about the opportunity to work for this employer. Include a positive remark about the organization's reputation or healthcare track record.
Your contributions would benefit this healthcare provider. Specify ways that you could make a difference if hired.
Goal of the cover letter introduction: Captivate recruiters with a preview of your qualifications that motivates them to read more.
Here's an introduction idea from our healthcare cover letter sample:
During my six years as healthcare administrator for Goodman Memorial Hospital, we improved patient waiting times by 27%, decreased staff turnover by a quarter and increased patient satisfaction scores from 78% to 87%. Running a hospital is about more than ensuring that medicines and equipment are available – I took pride in acting on the smallest of feedback from my healthcare colleagues.
Cover letter middle part (body)
Think of this cover letter section as the connective tissue giving your strong suits form and substance. The persuasive purpose is to convey what makes you a lucky find for this employer. Speak to what the hiring organization needs and wants in relevant and relatable terms, informed by your understanding of the advertised job description and additional research.
The cover letter body content originates in your resume, but needs reframing to avoid replicating or rehashing. Pull out a few compelling accomplishments, mixed and matched with skills that have equipped you well. While facts and figures are the best way to quantify impressive outcomes, anecdotes and personal "lessons learned" perspectives also have an important place here.  
Goal of the cover letter body: Reinforce the connection between your previous accomplishments and potential future benefits to the hiring organization.
Our healthcare cover letter sample illustrates what you might include in the middle part:
Designing and implementing patient-centric policies meant that our medical staff were able to carry out their work more efficiently. I introduced an app for employee rostering that offered more visibility into workforce management priorities. As a result, we decreased our temporary staff spend by 16% and our patients saw more familiar faces as a result. The 420-bed facility also enjoyed operational efficiencies after the creation of a procurement steering group that helped to rationalize the supplier base and centralize purchases across all departments. As a healthcare administrator, my role is to bring people together to serve a wider purpose and I am adept at seeing problems from multiple perspectives and communicating with stakeholders from a variety of specializations and seniorities. If you listen to the needs of the collective, you can be the engine of progress.
How to close a healthcare cover letter (conclusion and sign-off)
Now you are ready to end your healthcare cover letter on an upbeat note that intentionally does leave things up in the air. In other words, this concluding section should not actually sound conclusive.  On the contrary, your closing remarks should include a call to action. It's not enough to reaffirm your top reason for being an excellent job match. Put some onus on the employer not to leave your letter unanswered, set aside and forgotten. At the very least, say you look forward to hearing back soon. There's nothing wrong with a bolder expression of eagerness to meet for an interview. 
Finally, just sign off with "Sincerely," Best regards," or "Best," above your name. 
Aim of the cover letter closing: End on an upbeat, self-assured note with a call to action that ideally results in an interview.
Below is the closing section of our healthcare cover letter example.
Your hospital has a similar patient profile to Goodman Memorial and looking at the public financial records, it seems that there are similar budgetary constraints. I suspect that many of my previous projects will prove equally successful within your healthcare setting and would value the opportunity of an interview to dig a little deeper into the challenges of the role and how I might be able to make a difference. Sincerely, James Curtis
Common mistakes to avoid in a healthcare cover letter
Make no mistake about the zero tolerance threshold for healthcare errors, and don't assume the bar should be set any lower for your healthcare cover letter. Not counting the worst mistake of skipping a cover letter altogether, the most common pitfalls listed below could crash your chances of survival in a job competition. Avoid giving recruiters any of these reasons to pull the plug.
A dead giveaway that the same generic cover letter is being sent to multiple employers.
Precious page space clogged with meaningless clichés and redundant word bloat.
Deprivation of personality and soft skills content from the body.
Negligence of typos, spelling mistakes and grammatical gaffes.
Defective design and formatting, which a professional template can counteract.
Don't leave the formatting to chance.
A great page design can quickly grab the hiring manager's attention and help you make a great first impression as a professional and motivated candidate. If you don't have time to fuss with word processors or graphic design software, even a simple resume template can help make great formatting a breeze.
Key takeaways for a healthcare cover letter
An exceptional cover letter will give healthcare job candidates an edge in a dynamic  labor market.
Cover letters can shed light on your personality and compatibility with the hiring organization to a much greater extent than a stand-alone resume allows.
Your case for being hired should be tailored to what the employer needs and values.
Each cover letter section aims to reinforce and sustain the hiring manager's positive first impression.
Formatting is easy! Click on one of our ready-made and carefully market-researched cover letter templates and start writing.
Free professionally designed templates
Healthcare Support Cover Letter Examples
If you want a cover letter that outshines all others, be sure to use MyPerfectResume's Cover Letter Builder. In a matter of minutes, you'll have a flawless example of just how incredible you are as a potential hire.
Our customers have been hired at: * Foot Note
A professional caregiver who is looking for a new adventure needs an effective healthcare cover letter. Whether you're a shift coordinator or home health aide, you'll need a healthcare cover letter that drums up interest from hiring managers and gets you the job you want.
Job Responsibilities
The healthcare cover letter of a physical therapist will be much different than the healthcare cover letter of an intensive care unit registered nurse. When you're creating your healthcare cover letter, be sure to point out your specialty. If you're an occupational therapist, then be certain that your healthcare cover letter points that out to the hiring as early as possible. In some cases, a healthcare cover letter will be for a focused professional such as a direct support professional, which requires a very specific background.
Education & Training Requirements
Every healthcare cover letter should have at least a two-year college degree as part of its educational background. An intensive care unit registered nurse will require the same educational background as a registered nurse, but your cover letter needs to highlight the certifications that make you qualified to work in intensive care. The healthcare cover letter of an operating room registered nurse will include an educational background in surgical procedures and instruments that other healthcare cover letters may not need.
Salary Range
A healthcare cover letter is your key to one of the fastest growing industries in the world. According to the U.S. Bureau of Labor Statistics, the median annual wage for healthcare practitioners and technical occupations (such as registered nurses, physicians and surgeons, and dental hygienists) was $66,440 in May 2018. Healthcare support occupations (such as home health aides, occupational therapy assistants, and medical transcriptionists) had a median annual wage of $29,740 in May 2018.
Writing a good healthcare cover letter is tricky, unless you have the right resources. At MyPerfectResume, we have the templates and healthcare cover letter samples you need to put together a quality cover letter that will help you move up in an exciting and rewarding field.
Here's A Few Of Our Cover Letter, Resume & CV Examples
Cover letter.
Caregivers Companions
Home Health Aide
Medical Biller
Medical Receptionist
Occupational Therapist
Patient Care Tech
Patient Service Representative
Personal Care Aide
Personal Care Assistant
Personal Support Worker
Phlebotomist
Assisted Living Coordinator
Assisted Living Executive Director
Companion Caregiver
Direct Support Professional
Entry-Level Healthcare Administrator
Entry-Level Practice Manager
Healthcare Operations Manager
Healthcare Program Manager
Healthcare System Administrator
Patient Coordinator
Senior Healthcare Contract Analyst
Care Home Manager CV
Occupational Therapist CV
Phlebotomist CV
My Perfect Resume is job seeker loved and recruiter approved
RESUME BUILDER
COVER LETTER BUILDER
Advertisement
*The names and logos of the companies referred to above are all trademarks of their respective holders. Unless specifically stated otherwise, such references are not intended to imply any affiliation or association with MyPerfectResume.
Create Cover Letter
Gregory Gomez Public Health Management Corporation 746 Clifford Street Berkeley, CA 94704
Subject: Application for position of Public Health Professional
Dear Mr. Gomez,
I read your advertisement for an experienced Public Health professional, and I am a great choice for this position, as I have the qualifications you are seeking; and have worked in a municipal setting before. Please find the details of my career in the attached resume to this cover letter.
Over the last six years that I have worked as a Public Health Inspector at State of Wyoming, for various municipalities in the state of CA; I have learned a lot about the common actions, protocol, and violations that many commercial and private structures commit. I am up to date on all the latest health codes, regulations, and campaigns; and keep current through various courses, government seminars, and the like. I have a degree from Case Western Reserve University in Health Administration. I am highly responsible, intelligent, investigative, and communicate well with supervisors, the public, and employees.
I wish to bring my years of experience, training, and my dedication to my career as a Public Health professional to your open position at Public Health Management Corporation. I believe this to be your company. Thanks for reviewing this cover letter and resume, and I look forward to speaking with you about this Public Health professional position.
Yours Sincerely,
(Signature hand written in blue pen ink)
James Mcintosh
Advertisement
Skip to main content
Skip to primary sidebar
Skip to footer
Resume Genius
The World's Smartest Resume Builder
Home Cover Letter Examples Healthcare Cover Letter
Healthcare Cover Letter Example
November 18, 2022 | By the Resume Genius Team | Reviewed by Samuel Johns, CPRW
Applying for a healthcare position? Then you'll need a convincing cover letter. Here's a customizable healthcare cover letter example as well as three helpful writing tips .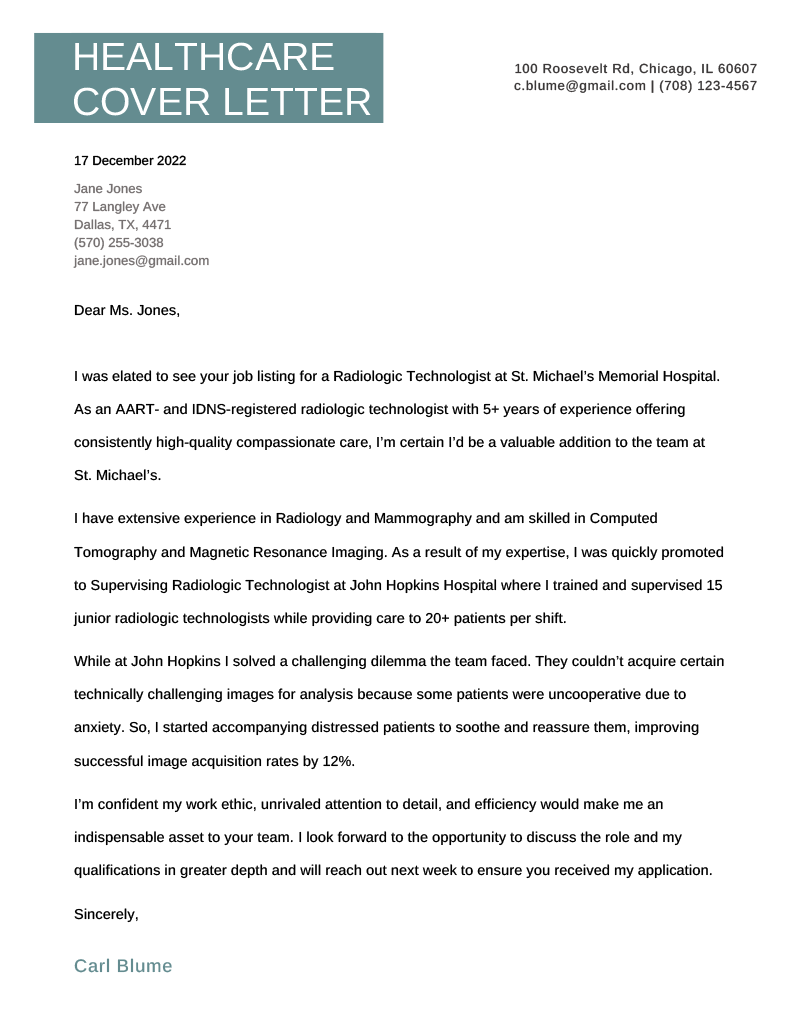 If you want to try out a different design, download a free cover letter template from our library.
Related Resume & Cover Letters
Healthcare resume, nurse practitioner cover letter, certified nursing assistant (cna) cover letter.
Healthcare Cover Letter Template (Text Format)
To make sure everything looks professional, you need to format your cover letter properly .
17 December 2022
Jane Jones 77 Langley Ave Dallas, TX, 4471 (570) 255-3038 [email protected]
Dear Ms. Jones,
I was elated to see your job listing for a Radiologic Technologist at St. Michael's Memorial Hospital. As an AART- and IDNS-registered radiologic technologist with 5+ years of experience offering consistently high-quality compassionate care, I'm certain I'd be a valuable addition to the team at St. Michael's.
I have extensive experience in Radiology and Mammography and am skilled in Computed Tomography and Magnetic Resonance Imaging. As a result of my expertise, I was quickly promoted to Supervising Radiologic Technologist at John Hopkins Hospital where I trained and supervised 15 junior radiologic technologists while providing care to 20+ patients per shift.
While at John Hopkins I solved a challenging dilemma the team faced. They couldn't acquire certain technically challenging images for analysis because some patients were uncooperative due to anxiety. So, I started accompanying distressed patients to soothe and reassure them, improving successful image acquisition rates by 12%.
I'm confident my work ethic, unrivaled attention to detail, and efficiency would make me an indispensable asset to your team. I look forward to the opportunity to discuss the role and my qualifications in greater depth and will reach out next week to ensure you received my application.
3 tips for writing your healthcare cover letter
Learning how to put together a cover letter for the specific job(s) you want will help you land more interviews.
The term "healthcare worker" refers to a range of job titles, from nurses to dentists. Regardless of title, healthcare workers are responsible for promoting their patients' well-being.
Job duties for healthcare workers might include tasks such as bathing and feeding patients, performing surgery, communicating with family members, or monitoring vital signs.
To secure a job in the healthcare industry, your application needs to highlight your relevant hard skills (job-specific abilities that you acquire through training, like how to use an EKG machine) and soft skills (traits tied to your personality, like empathy).
To help you get started on your healthcare cover letter, here are four writing tips to follow:
1. Write an attention-grabbing healthcare cover letter introduction
If hiring managers aren't able to immediately identify what makes you a good fit for the role, they'll move on to another candidate. A compelling cover letter introduction can prevent this from happening, and make you stand out from other candidates.
The first paragraph of your healthcare cover letter should focus on your relevant experience , education, certifications, and skills. Including these details will ensure employers understand why you're qualified for the job.
Below is an example of a healthcare cover letter introduction that shows why the applicant is a good candidate for a radiologic technologist position:

2. Use hard numbers to describe your achievements
A common mistake job seekers make is highlighting their job duties in their cover letter instead of their achievements. Employers already know that if you've been a physical therapist for five years, you'll be experienced with providing physical therapy services.
A better way of writing a cover letter for your target healthcare role is to quantify your achievements using hard numbers. For example:
In my last position, I delivered physical therapy services to 15+ patients per week with a wide range of treatment needs, including pilates, cardio, mobility exercises, and resistance training.
You can also quantify how many:
examinations you conducted per week
people you supervised
new colleagues you helped train
reports you prepared
The more details you provide, the more impactful your healthcare cover letter will be.
3. End with a call to action
The last paragraph of your healthcare cover letter should summarize why you're an ideal candidate for the position and encourage employers to give you a callback. By including a call to action, you show that you're serious about the job.
Here's an example of how to end your cover letter for a healthcare role:
I look forward to the opportunity to discuss the role and my qualifications in greater depth. I'm available whenever it's convenient for you and will reach out next week to ensure you received my application.
Other Resumes and Cover Letters Related to a Healthcare Cover Letter
Cover letters:.
Dental Assistant Cover Letter
Dental Hygienist Cover Letter
Personal Trainer Cover Letter
Physical Therapist Cover Letter
Physician Assistant Cover Letter
SLP Cover Letter
Chiropractor Resume
Dental Assistant Resume
Dental Hygienist Resume
Dental Office Manager Resume
Dentist Resume
Dietary Aide Resume
Dietitian Resume
Dispensing Optician Resume
Occupational Therapy Assistant Resume
Optician Resume
Click to rate this article
Related Articles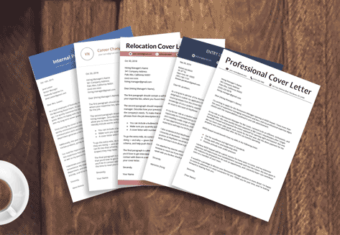 Cover Letter Examples for All Job Applications in 2023
February 2, 2023 | By Conrad Benz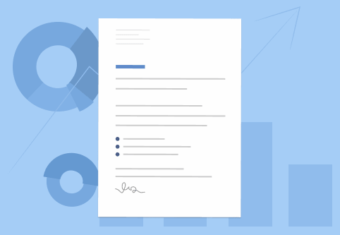 Cover Letter Statistics for 2023
January 12, 2023 | By Rebecca Tay, Ph.D.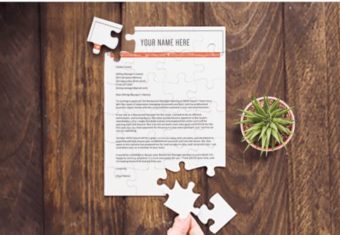 How to Write a Cover Letter for a Job
December 22, 2022 | By Ida Pettersson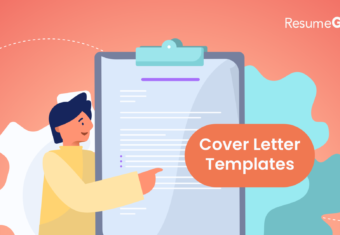 September 18, 2022 | By Pauline Delaney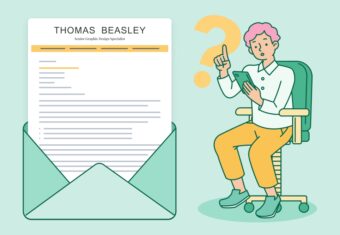 Are Cover Letters Necessary in 2023?
January 11, 2023 | By Corissa Peterson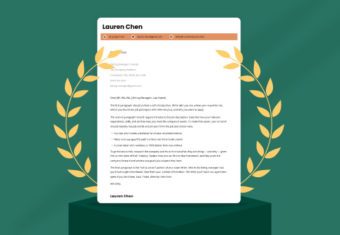 Best Cover Letter Examples of 2022 & Why They're So Good
May 18, 2022 | By Aaron Case, CPRW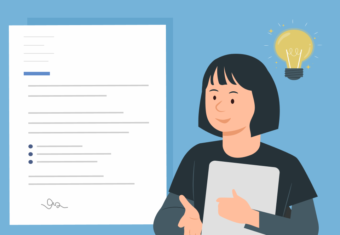 How to Write a Cover Letter With No Experience
July 26, 2022 | By Eva Chan, CPRW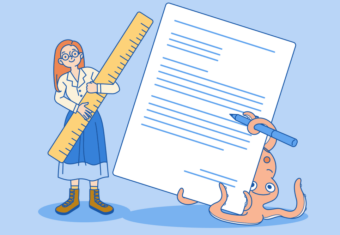 Cover Letter Format: How to Format Your Cover Letter in 2023
December 8, 2022 | By Emily Crowley
Resume Tools
Resume Builder
Resume Templates
Resume Examples
How to Make a Resume
Resume Format
Resume Summary Generator
Resume Help
Cover Letter Tools
Cover Letter Builder
Cover Letter Examples
How to Write a Cover Letter
Cover Letter Format
Cover Letter Help
What Is a CV?
How to Write a CV
CV Templates
CV Examples
Career Tools
Thank You Note Samples & Templates
Resignation Letter Samples
Letter of Recommendation Templates
Business Letter Formats
Career Advice
Forgot Password
Terms & Conditions
Privacy Policy
Accessibility
© 2023, Sonaga Tech Limited. All rights reserved
ResumeGenius.com is owned and operated by Sonaga Tech Limited, Hamilton, Zweigniederlassung Luzern with offices in Luzern Switzerland.
Professional Healthcare Cover Letter Example for 2023
Read for inspiration or use it as a base to improve your own Healthcare cover letter. Just replace personal information, company application data and achievements with your own.
How to write a healthcare cover letter that makes you proud
You probably know that cover letters complement resumes and that recruiters just love asking for them. But why are cover letters important?
Well, because they are your chance of telling a story.
And let's face it – listing different skills and achievements on your resume is essential. But connecting the dots in your cover letter and explaining what's helped you gain expertise will make you stand out.
Read our proven Healthcare cover letter tips and examples below.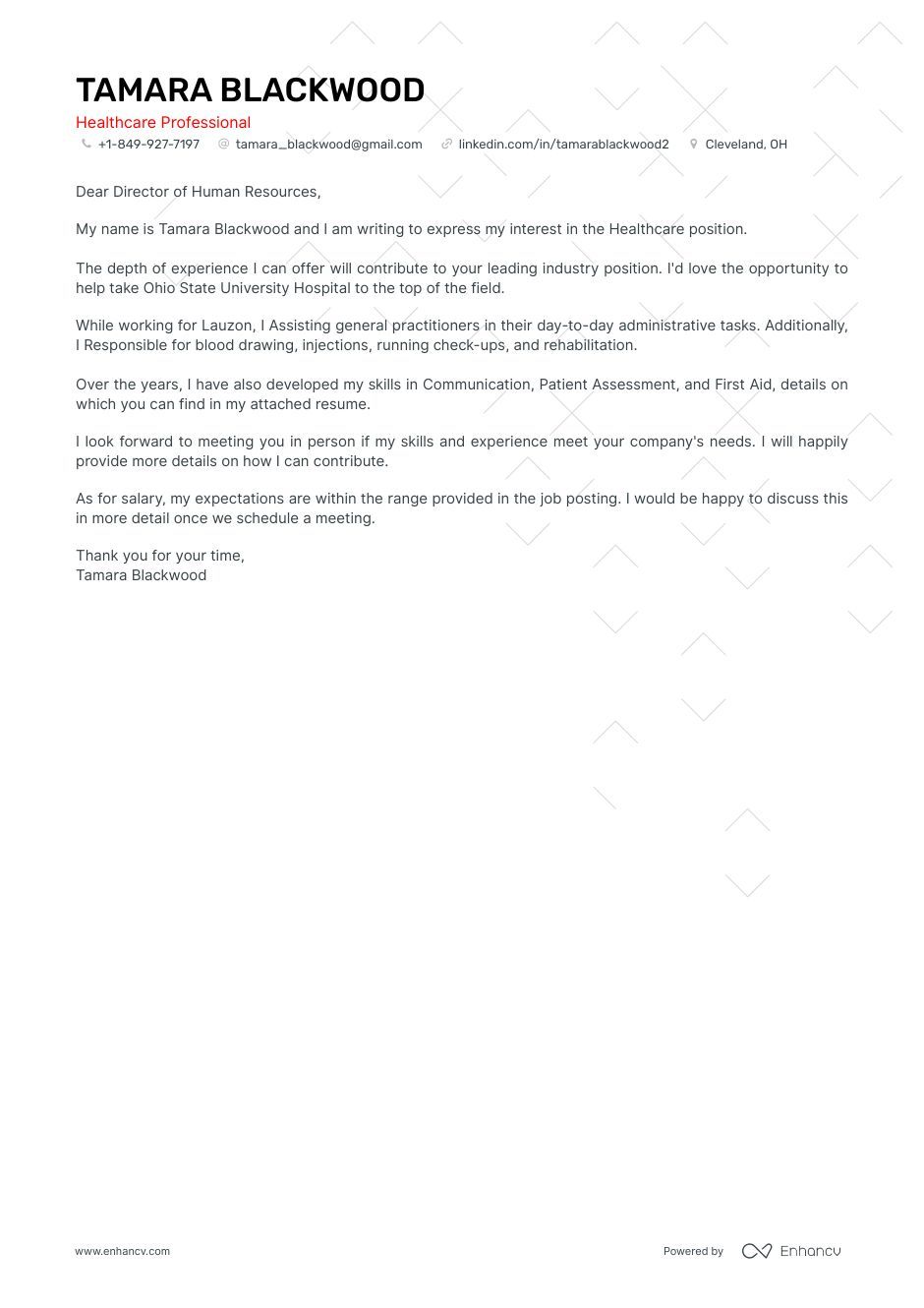 By now you've probably learned that a well-written cover letter will complement your resume and increase your chances of getting the job.
It will also introduce the recruiter to your strengths and your capacity to handle challenges.
In short - it will make them want to learn more about you!
Check out our guide on what your cover letter should include for some additional inspiration.
Now it's time to move on to what you actually came for – our professional tips and examples that will help you write a memorable cover letter and land an interview.
Use an appropriate salutation and write a powerful introduction
Address your cover letter directly to the hiring manager, whenever possible. This has proven to be a good approach for two reasons.
First, it shows your attention to detail.
Second, it proves that you're willing to do some research and go the extra mile for the sake of success.
But if finding the recruiter's name is too difficult, you can go for a traditional gender-neutral phrase.
Here's our selection of strong salutations. Feel free to borrow any of them:
Dear Mr. John,
Dear Ms. Petersen,
Dear Hiring Manager,
Dear Dr. Todd,
Dear Head of [team you're applying for]
The introduction is your chance of getting the reader's attention and giving them a reason to see you as a good fit.
So make sure you highlight your excitement about the company or the industry (or even both!) and the reasons why you'd like to grow in the field.
Avoid using clichés like "I found your job posting on website X and decided to apply".
Combine your soft and hard skills for an unbeatable match!
The resume is the place to list all your hard skills. The Healthcare cover letter, on the other hand, is the ideal place to emphasize your soft skills and link them to your achievements.
Think about times when your skills have helped you achieve certain goals that seemed too difficult. And don't worry about admitting some of your weak sides – this is a great way to show recruiters your potential and ability to grow, both professionally and personally.
Looking at the specific job posting requirements could also give you insight on what skills should be included in your resume by all means. This will help you pass applicant tracking systems (ATS) that screen cover letters for keywords before passing them on to recruiters.
Show that you did your research before applying
Adding a line or two about the company can help you prove your excitement and readiness to become a valuable team member.
You might also choose to link your previous work-related tasks and achievements to current industry or even company issues and how you think they can be resolved.
Choose the right ending
Ending your cover letter in an actionable way is one of the things that increase your chances of getting a callback.
The conclusion is also your opportunity to thank the recruiter for their time and consideration, so don't skip that.
Just make sure to go for an ending that matches the company culture and language. If you prefer to be on the safe side, choose traditional closing lines such as "Looking forward to your reply".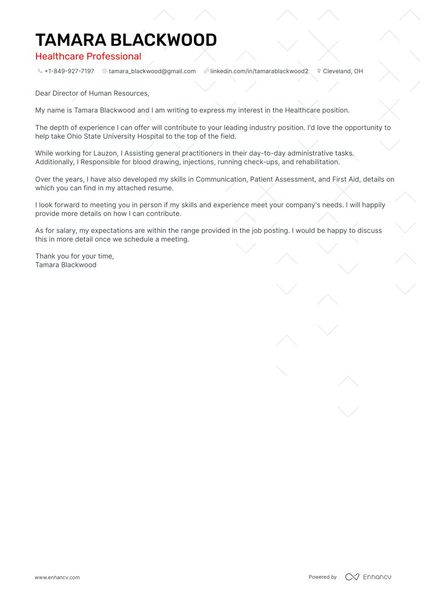 Cover letter examples by industry
Medical Receptionist
Medical Sales
Medical Scribe
Physical Therapist
Pharmacy Technician
Radiologic Technologist
Critical Care Nurse
Dental Assistant
Nursing Assistant
Occupational Therapist
Registered Nurse
Respiratory Therapist
Medical Assistant
Medical Technologist
Travel Nurse
Patient Service Representative
Massage Therapist
Paraprofessional
Physician Assistant
Esthetician
Phlebotomist
Certified Medical Assistant
Home Health Aide
Cosmetologist
Nurse Practitioner
Clinical Research Coordinator
Pharmaceutical Sales Rep
Nursing Student
Health Coach
Hospital Volunteer
Charge Nurse
Veterinary Technician
Cover letters helped people get noticed
Updated for today's recruitment standards
Worried your cover letter design is past the expiration date? We'll help you craft a new one that leaves an impression and beats luck.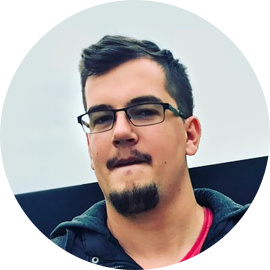 Daniel Pietersen
Senior customer support engineer.
" Enhancv gave me a sense of relief and a feeling of confidence when passing it along to a potential employer. "
Daniel Pietersen on using Enhancv
Check out more winning cover letter examples for inspiration
Learn from people who have succeeded in their job hunt.
Budget Analyst Cover Letter
Entry Level Civil Engineer Cover Letter
Software Engineer Cover Letter
Executive Assistant Cover Letter
Architect Cover Letter
Researcher Cover Letter
Digital Marketing Cover Letter
Lvn Cover Letter
Sharepoint Cover Letter
Cinematographer Cover Letter
Delivery driver Cover Letter
Production Coordinator Cover Letter
Land a job interview by pairing your Healthcare cover letter with a great resume
Matching your cover letter with an equally good resume will without a doubt put you in front of other applicants.
Check out our Healthcare resume writing tips or talk to an expert for some valuable tips and guidance.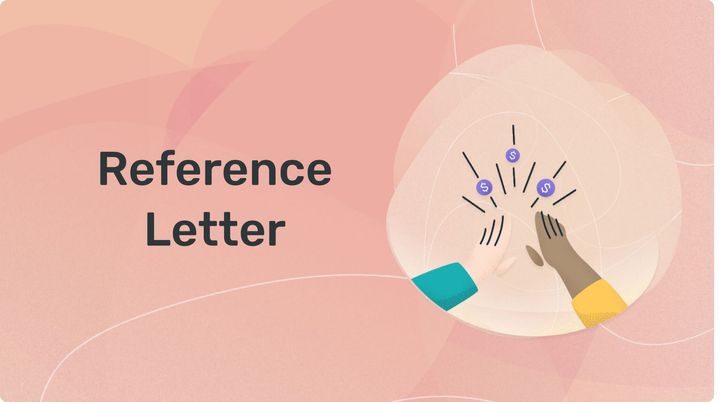 Everything About Reference Letters – Writing or Requesting

How to Make Resume Margins the Right Size

Programming Projects for Resume: Tips & Examples

Cover Letter Vs. Resume: Which Should You Use?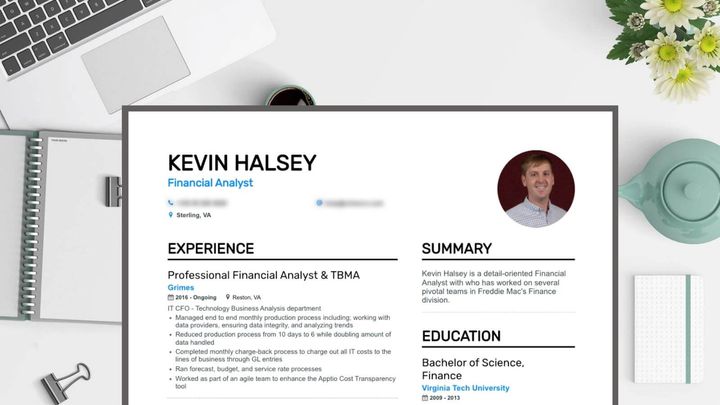 How To Write A Resume Personal Statement (With Examples)

Should I Use a Resume Template and Why?
Create Resume
Terms of Service
Privacy Policy
HTML Sitemap
Resume Builder
Resume Examples
Resume Templates
Resume Formats
Resume Checker
Resume Skills
How to Write a Resume
Modern Resume Templates
Simple Resume Templates
CV Examples
CV Templates
How to Write a CV
Cover Letter Builder
Cover Letter Examples
Cover Letter Templates
Cover Letter Formats
How to Write a Cover Letter
Resume Guides
Cover Letter Guides
Job Interview Guides
Job Interview Questions
Career Resources
Meet our customers
Career resources
French (FR)
Swedish (SE)
© 2023 . All rights reserved.
Made with love by people who care.