You control your data
We use cookies to tailor the experience of creating resumes and cover letters. For these reasons, we may share your usage data with third parties. You can find more information about how we use cookies on our Cookies Policy . If you would like to set your cookies preferences, click the Settings button below. To accept all cookies, click Accept.
Cookie settings
Click on the types of cookies below to learn more about them and customize your experience on our Site. You may freely give, refuse or withdraw your consent. Keep in mind that disabling cookies may affect your experience on the Site. For more information, please visit our Cookies Policy and Privacy Policy .
Choose type of cookies to accept
These cookies allow us to analyze our performance to offer you a better experience of creating resumes and cover letters. Analytics related cookies used on our Site are not used by Us for the purpose of identifying who you are or to send you targeted advertising. For example, we may use cookies/tracking technologies for analytics related purposes to determine the number of visitors to our Site, identify how visitors move around the Site and, in particular, which pages they visit. This allows us to improve our Site and our services.
These cookies give you access to a customized experience of our products. Personalization cookies are also used to deliver content, including ads, relevant to your interests on our Site and third-party sites based on how you interact with our advertisements or content as well as track the content you access (including video viewing). We may also collect password information from you when you log in, as well as computer and/or connection information. During some visits, we may use software tools to measure and collect session information, including page response times, download errors, time spent on certain pages and page interaction information.
These cookies are placed by third-party companies to deliver targeted content based on relevant topics that are of interest to you. And allow you to better interact with social media platforms such as Facebook.
These cookies are essential for the Site's performance and for you to be able to use its features. For example, essential cookies include: cookies dropped to provide the service, maintain your account, provide builder access, payment pages, create IDs for your documents and store your consents.
To see a detailed list of cookies, click here .
This site uses cookies to ensure you get the best experience on our website. To learn more visit our Privacy Policy
IT Cover Letter Examples (Any Information Technology Job)
Excited about applying for that lucrative tech job? Before sending in your application, you need a cover letter. Here's how to write the best IT cover letter the CTO has ever seen.
As seen in:
You're preparing an IT cover letter to attach to your tech job application.
Whether it's the incredible perks, the unparalleled technology, or the cachet of the startup's name, you're excited, and rightfully so!
However—
Writing an okay IT cover letter won't cut it.
Rather, you need an awesome information technology cover letter that grabs the IT manager's attention like they just announced an IPO and they're all gazillionaires.
Well, you've come to the right place.
This IT cover letter guide will show you:
The best IT cover letter examples and other information technology examples.
How to write an IT cover letter startups will go crazy over.
A perfect IT cover letter sample to show you one that gets results.
Expert advice on how to hold their concentration and gaze until the end.
Want to write your cover letter fast? Use our cover letter builder. Choose from 20+ professional cover letter templates that match your resume. See actionable examples and get expert tips along the way.
Create your cover letter now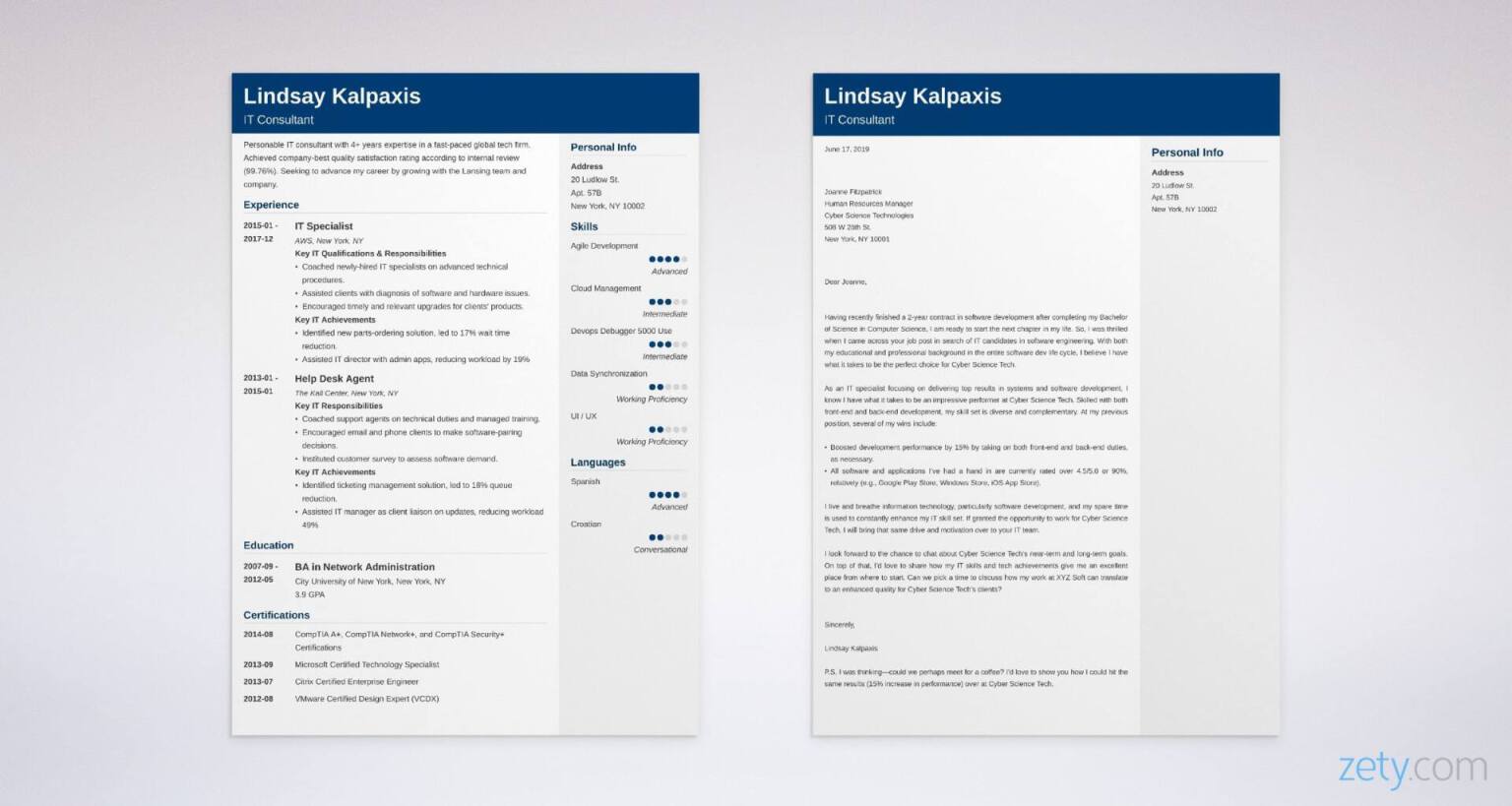 IT Cover Letter for a Resume— See more cover letter examples here .
Need to make sure your IT resume is as up-to-date as your antivirus definitions? Check out our full IT resume sample and guide: IT Resume Example & Guide.
Interested in checking out other IT cover letter examples? Here they are:
IT Technician Cover Letter Sample
IT Manager Cover Letter Sample
Technical Support Cover Letter Sample
System Administrator Cover Letter Sample
Software Engineer Cover Letter Sample
Software Developer Cover Letter Sample
Front-End Developer Cover Letter Sample
Engineering Cover Letter Sample
Web Developer Cover Letter Sample
Cybersecurity Cover Letter Sample
Data Analyst Cover Letter Sample
Data Entry Cover Letter Sample
Data Scientist Cover Letter Sample
Business Analyst Cover Letter Sample
Computer Science Cover Letter Sample
Engineering Internship Cover Letter Sample
Blizzard Cover Letter Sample
Want to explore your options further? See our full selection of cover letter examples for every career: Best Cover Letter Examples for Job.
Now, let's begin.
First up, though, here's a professional IT cover letter example:
General IT Cover Letter Sample
Lindsay Kalpaxis
20 Ludlow St.
New York, NY 10002
June 17, 2019
Joanne Fitzpatrick
Human Resources Manager
Cyber Science Technologies
508 W 26th St.
New York, NY 10001
Dear Joanne,
Having recently finished a 2-year contract in software development after completing my Bachelor of Science in Computer Science, I am ready to start the next chapter in my life. So, I was thrilled when I came across your job post in search of IT candidates in software engineering. With both my educational and professional background in the entire software dev life cycle, I believe I have what it takes to be the perfect choice for Cyber Science Tech.
As an IT specialist focusing on delivering top results in systems and software development, I know I have what it takes to be an impressive performer at Cyber Science Tech. Skilled with both front-end and back-end development, my skill set is diverse and complementary. At my previous position, several of my wins include:
Boosted development performance by 15% by taking on both front-end and back-end duties, as necessary.
All software and applications I've had a hand in are currently rated over 4.5/5.0 or 90%, relatively (e.g., Google Play Store, Windows Store, iOS App Store).
I live and breathe information technology, particularly software development, and my spare time is used to constantly enhance my IT skill set. If granted the opportunity to work for Cyber Science Tech, I will bring that same drive and motivation over to your IT team.
I look forward to the chance to chat about Cyber Science Tech's near-term and long-term goals. On top of that, I'd love to share how my IT skills and tech achievements give me an excellent place from where to start. Can we pick a time to discuss how my work at XYZ Soft can translate to an enhanced quality for Cyber Science Tech's clients?
P.S. I was thinking—could we perhaps meet for a coffee? I'd love to show you how I could hit the same results (15% increase in performance) over at Cyber Science Tech.
What'd you think?
Above was our take on the perfect sample cover letter for IT jobs.
Here's how to write an IT cover letter that'll give them a come-to-Jesus moment on your suitability for the job:
Pick the Best Format for an IT Cover Letter
Any IT employer wants good UX, not cornea gumbo.
That's true on any application letter for IT, too—
Whether it's an entry-level IT cover letter or an IT director cover letter, format it right before you begin writing.
Here's the right IT application letter layout to follow to make them happy:
Information Technology Example Cover Letter—Format
Your address on the cover letter at the top.
The date you are writing or sending the application letter to them.
The name and address of either the tech company or IT recruiter.
A greeting and opening statement which compels them to read further.
Your greatest tech skills, experience, and IT achievements.
A closing paragraph with a call to action.
A valediction and your signature.
A postscript, optionally, to get one more opportunity to win them over.
If you want to learn more about the various cover letter sections in detail, see our complete guide: What to Include in a Cover Letter?
Start With an IT Cover Letter Introduction They'll Love
In the US, computer and information technology jobs are projected to grow by 13% between 2016 and 2026.
That equates to adding 557,100 new jobs in the next few years, extra competition on top of the people who are already looking.
You have to knock their socks off right from the start.
And, it starts with their name:
IT Cover Letter Examples—Salutation
See the differences?
The salutation on a cover letter for IT jobs is the easiest part, but it's also the easiest area to get wrong.
Why use a name?
According to brain scans and imaging science which your tech background will allow you to understand better than I ever could, people love hearing their own names.
That means—
Flex your tech muscle, and find their name. Search LinkedIn or crawl through the company's about page to find the name of the hiring manager or CIO.
Can't find their name after looking everywhere?
Don't worry.
Something like Dear Hiring Manager is neutral and still way more effective than To whom it may concern .
Pro Tip : Top tech companies often hire IT recruiters to scout for talent such as yourself. In that case, you'll address the IT recruiter, not someone at the company to which you're applying.
Next up is the introductory statement .
It's a crucial paragraph to get just right, as it introduces you and your aspirations for an IT career with them.
Like successful user retention, it hopefully earns their interest so they'll read the entire thing.
Here's how to start a cover letter in a way that makes a great first impression:
Example Cover Letter for IT Jobs—Opening Paragraphs
Aside from length, spot the differences?
No hirer, whether for IT jobs or otherwise, wants a generic cover letter . That first one is spam, and the company you're applying to likely has IT staff just to filter stuff like that out.
The second one though is a top-notch introduction.
It gives them a brief mention of your IT background and tech skills while also enticing them to read further if they want to learn more.
On top of that, it's tailored to this one specific job by mentioning the company name and the exact job position.
You immediately look to them like The Next Big Thing™.
Pro Tip : Are you writing a cover letter with no experience for the IT industry? Follow the same rules. In your entry-level cover letter for IT positions, give the most tech-related experience and skills to show the HR manager you have the talents they're looking for.
This is a standard way of a great information technology cover letter opening statement. But there are more! For other ideas, see our complete guide: How to Write a Cover Letter
Write a Great Information Technology Cover Letter Body
So, we've </head>.
Next up, as per usual, is <body>.
You've intrigued them in your introduction paragraph (good job, by the way!).
Now it's time to sell them on why you're the best choice with an IT application letter body.
Like any app's pricing page, this is where you detail your extensive tech skills, experience, background, and achievements.
Show them that hiring you is like getting the Ultimate Version at the Basic Version's price.
Here's what to write about in the next few paragraphs in the IT professional cover letter body:
Talk up your IT skills and technical experience.
Give a few key achievements with numbers to prove you're top tech talent.
Show them why hiring you for their IT team is the best decision they could make.
Let them feel that they're the only startup you have eyes for.
Now, let's put it all together.
Here's a sample IT cover letter body statement:
Tech Cover Letter Examples for IT Jobs—Body Paragraphs
Overhauled outdated security and data processing procedures to be in line with industry standards and best practices, reducing security vulnerabilities by 33%.
I live and breathe information technology, particularly software development, and my spare time is used to constantly enhance my IT skill set. If granted the opportunity to work for Cyber Science Tech, you can count on me bringing that same drive and motivation over to your IT team.
How's that for an IT letter of application body section?
It accomplishes everything we set out to do, from talking up your impressive accomplishments using verifiable numbers to showing enthusiasm and tech passion.
Sure to get you whitelisted for the IT interview ASAP!
Pro Tip : How long should a cover letter be? Keep your IT application letter down to between a half-page and two-thirds of a page in length, which is around 200–300 words.
To really tinker with these central paragraphs until they're optimized and ready for end users, see this guide: Top Tips for Writing a Cover Letter
When making a resume in our builder, drag & drop bullet points, skills, and auto-fill the boring stuff. Spell check? Check . Start building a professional resume template here for free .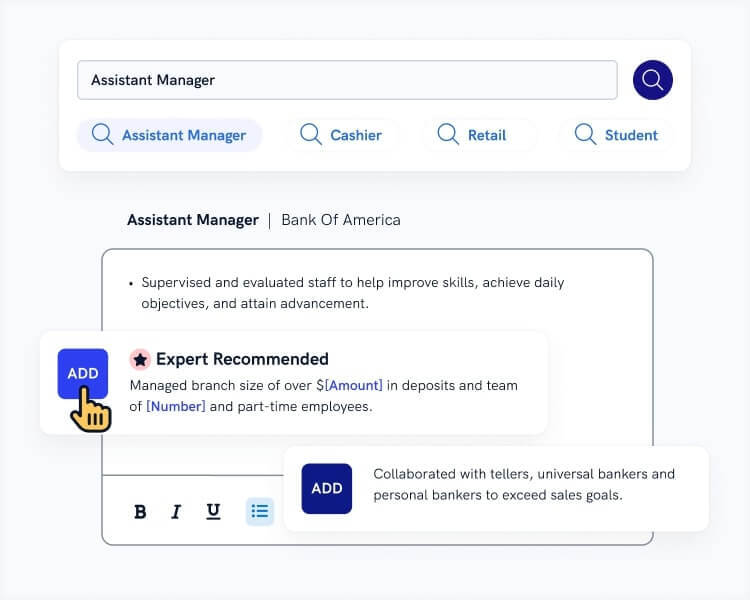 When you're done, Zety's resume builder will score your resume and tell you exactly how to make it better.
End Your IT Cover Letters Like a Pro
As with a freshly-built computer, it's time to put those skills to the test to tweak and overclock your cover letter for IT professionals for max performance.
This is how to close a cover letter for information technology:
Sample IT Cover Letters—Closing Paragraph
No one likes a generic cover letter closing, especially one so dispassionate—
The IT recruiter will headdesk in frustration.
Instead—
Write an IT job cover letter ending which sums it all up nicely, using enthusiasm and confidence.
Unlike ROM, this IT cover letter template surely won't be read-only!
Next up, the closing sentiment, and it's the same whether you're writing an IT support cover letter or IT technician cover letter.
Here's what it looks like:
Sample Information Technology Cover Letter—Valediction
Nothing to it.
Finally, we've reached the end of the cover letter.
While not required, adding a P.S. after your valediction and John Hancock is a neat cover letter hack for one last chance at catching their eye.
Here's a great IT cover letter example postscript:
IT Cover Letter Examples—Postscript
Not hard, huh?
This P.S. statement is awesome because it transitions back out of the formality of the cover letter body, appealing to their humanity.
At the same time, it reminds them once more that you're the best choice by slipping a numbered achievement in there once more.
That's how it's done, and now you're done!
Pro Tip : Use the IT cover letter to sell yourself, and you can do so in many different ways. Have you earned an impressive tech industry award? Do you have a recognizable and prestigious IT award? Add those to your IT cover letter!
Just like there are many ways to impress the IT manager or recruiter, there's no one way to close an IT cover letter. See this guide: How to End a Cover Letter
Key Takeaway
So there you have it—an information technology cover letter certainly ready for prime time.
Let's sum it all up—
Here's how to write the best application letter for information technology positions:
Before writing, ensure the IT letter format is up to par, first.
Add your address, the date of writing, then the addressee's details.
Begin with an IT cover letter opening which excites them to want to read more.
Include a body section in your IT cover letter which talks up your skills, tech background, experience, and career goals.
Use quantifiable achievements to prove you're the best IT hire.
End the IT application letter with a powerful closing statement and, possibly, a postscript.
Now, get prepared for the interview !
Got any questions about writing a cover letter for IT jobs or our IT cover letter examples? Need help tweaking your IT cover letter introduction, body, or closing paragraph? Write to us below in the comments, and thanks for reading!
Don't miss out on exclusive stories that will supercharge your career!
Get a weekly dose of inspiration delivered to your inbox
Similar articles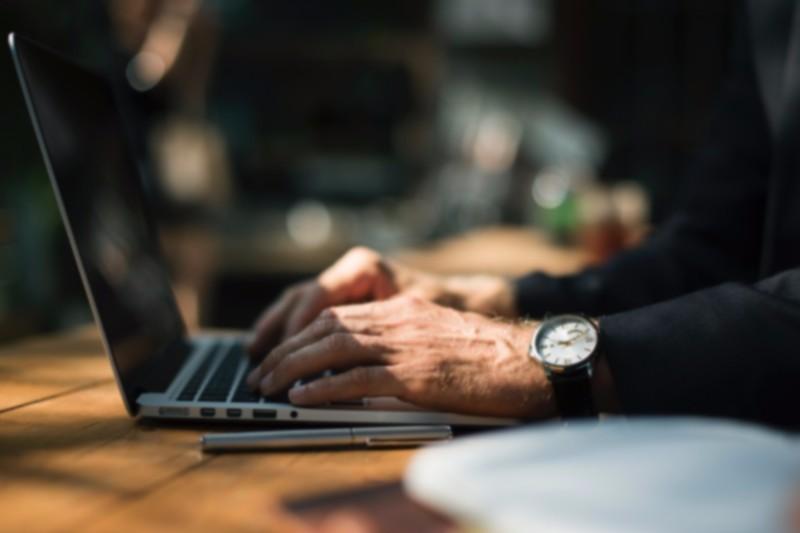 Best Resume Layouts: 20+ Examples (from Idea to Design)
The layout of your resume matters just as much as its contents. In this guide, you'll find 20+ best resume layout examples and tons of expert tips!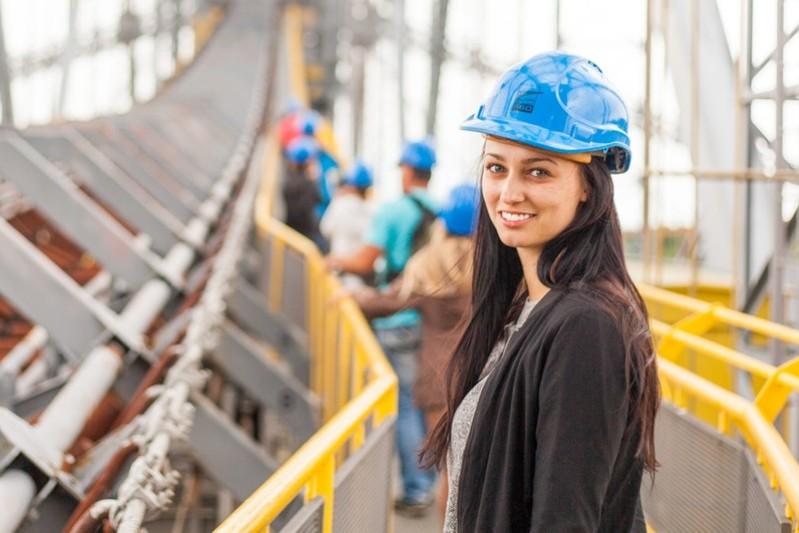 Engineering Cover Letter Examples [+Easy-to-use Template]
The only engineering cover letter guide you'll ever need. See sample engineer cover letters, actionable examples, and expert tips. Follow a foolproof step-by-step cover letter writing formula and have an engineer cover letter better than 9 out of 10 others in no time. Read more, get the interview, and land your next job!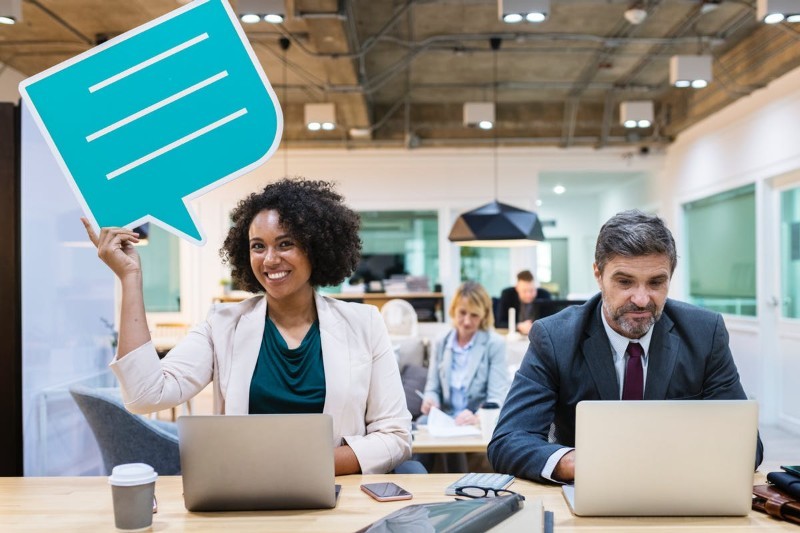 20+ Effective Communication Skills (Good for a Resume)
Need to show your good communication skills on a resume or at an interview? Our guide gives you the best verbal, nonverbal, and written communication skills to list.
How To Write an Information Technology Cover Letter
Updated February 16, 2023
The Indeed Editorial Team comprises a diverse and talented team of writers, researchers and subject matter experts equipped with Indeed's data and insights to deliver useful tips to help guide your career journey.
The information technology (IT) field continues to grow as more companies use more advanced technology. IT specialists assist companies with technology, including collecting and storing data, selecting and installing software, troubleshooting and handling information security. If you're interested in finding a job as an IT specialist, a personalized cover letter can help showcase your IT skills and achievements to employers. In this article, we define an information technology cover letter, list what to include, describe how to write one and provide an example and template to help you craft an effective letter of your own.
What is an information technology cover letter?
An information technology cover letter is a formal one-page message to a potential employer that expresses your interest in an available IT position. You typically submit a cover letter alongside your resume to provide a comprehensive review of your skills and achievements. Unlike your resume, however, your cover letter includes more detail about your accomplishments and what skills you can offer a company. It's important for an information technology cover letter to include relevant skills, highlighting both proficiency in software and communication aptitude.
What to include in your information technology cover letter
Here are some components of an effective IT cover letter:
Your current contact information: At the top of your cover letter, include updated information about who you are and how to contact you, such as your name, email and phone number.
A salutation: This is a direct address to the person reading the letter. Use "Dear _ _ _ _ _ _ " unless you can't find a name for the hiring personnel, in which case use "To Whom It May Concern," or a similar general salutation.
An introduction: This is the first sentence of the first paragraph and clearly communicates what the purpose of the letter is. Though the format of this sentence can vary, include what position you're interested in.
Your information technology qualifications: Use the body of the cover letter to showcase your abilities, including proficiency in software, hardware and your soft skills like communication, collaboration and adaptability.
A closing: Your closing sentence is your call to action. After showing your qualifications and why you're a great fit for the company, express that you're looking forward to meeting with them to further discuss the position.
Your signature: Finish your cover letter with a professional, properly formatted signature.
How to write an information technology cover letter
Follow these steps to write a strong information technology cover letter:
1. Research the company and position
Before you write your technology information cover letter, it's important to research the company and the specific position you're applying for. Be sure to understand the company's culture and atmosphere so you can mirror that in your cover letter. This research includes knowing who on the hiring team or in human resources is most likely to be reading over your cover letter, so you may address the letter directly to them.
2. Format your cover letter
Most cover letters are one page long and contain about four paragraphs. The letter is your first impression on your potential employer, so try to make it clean and appealing. Use a professional font, like Times New Roman or Georgia, in font size ten or twelve. Your contact information goes at the top of the page, aligned to the right side. Align the rest of the letter, including the company's information, body text and your signature, to the left.
3. Use keywords from the job listing
Many companies use application screening technology to make the first selection of resumes and cover letters, and they may not look at the applications that don't pass this screening. Reviewing the job listing and choosing keywords based on the most frequently listed qualifications or requirements separates your cover letter from the other candidates, both by being more closely matched and showing your understanding of keywords.
4. Highlight qualifications from your resume
Your potential employer is looking for candidates that have specific qualifications they're looking for. To avoid writing a full summary of your resume, select the most relevant qualifications to highlight in your cover letter. Consider reviewing the job listing, finding the repeated and prominent qualifications, then explaining how you meet or exceed them in the body of your information technology cover letter.
5. Describe how you can contribute to the company
Next, explain to your potential employer how you can contribute to their company in detail. For example, if you implemented a software that allowed your previous company to retain 20% more customers, mention this and that you are confident you can do the same for your potential employer. Showcase relevant skills and be specific about how they can increase productivity, efficiency and profit.
6. Conclude your letter
In the final sentences of your information technology cover letter, include a summary of your strengths, thank the hiring manager for their time and include a call to action. When briefly recounting your skills and achievements, try to avoid repeating what you've already said and instead succinctly condense your attributes. Your call to action encourages the hiring manager to contact you and schedule a time to meet and further the hiring process.
Information technology cover letter template
This is a standard information technology cover letter template. Consider using it as inspiration while writing your own:
[ Date ] [ Current address ] [ Phone number ] [ Professional email address ]
[ Recipient's name ] [ Recipient's job title ] [ Recipient's organization ] [ Address of organization ]
Dear [ Name ] ,
As a long-time fan of the work of [ company ] , I'm excited to be contacting you about my interest in the position of [ job title ] , which I found through [ source that referred you ] .
I have [ number ] years of experience working [ in a relevant industry or as the same or similar role ] . Most recently, I worked as a [ job title ] at [ organization ] , where my responsibilities included [ list two to three tasks that align with the job to which you are applying ] . While there, I [ list an accomplishment that showcases your value as an employee, using quantifiable data if possible ] .
I am [ committed to/passionate about ] providing excellent information technology support. For example, [ specific experience from a prior job that shows your ability to create positive results for your employer or customers ] . [ You can also include a sentence about any specialized training, education or skills you have that you believe enable you to excel at the job ] .
Thank you for your time and consideration. I am excited about the opportunity to join your organization as a [ position ] because [ reasoning for your interest in the job ] . [ You can also include a sentence about how you specifically hope to help their company achieve its goals. ] I look forward to hearing from you about the next steps in the application process.
[ Your name ]
Example of an information technology cover letter
This is an example of an information technology cover letter:
March 25, 2021 1362 Ward Street Seattle, WA (783)-562-9901 [email protected]
Aliyah Nguyen Hiring Manager Schaffer Industries 500 Millennium Drive Seattle, WA
Dear Ms. Nguyen,
As a long-time fan of the work from Schaffer Industries, I'm excited to be contacting you about my interest in the position of IT security specialist, which I found on your site.
During my five years as an IT specialist for Harken Inc., I've developed proficiency in both software and communication. I spearheaded the implementation of a new email screening software, increasing the information security at Harken Inc. by 30% and decreasing the total information breaches by over 200 instances per year. I frequently provided software support to both the company and the clients, promptly and effectively troubleshooting and solving software issues.
I am passionate about providing excellent information technology support. For example, I provided information technology onboarding for over ten new staff members in the same week, assisting them in understanding how to use the company's complex technology. I am also a certified information systems security professional (CISSP), so I can bring information security and peace of mind to your workplace.
Thank you for your time and consideration. I am excited about the opportunity to join Schaffer Industries as an IT security specialist because I admire Shaffer Industries' products and team. I'm excited about the opportunity to help bring higher information security to the company and I look forward to hearing from you about the next steps in the application process.
Carla Garcia
Tips for writing a strong information technology cover letter
Use these tips to craft a compelling information technology cover letter:
Use current information
When applying for multiple positions or using a cover letter template, it's easy to miss outdated or incorrect information. Make sure your contact information is updated and correct so the hiring manager can easily contact you.
Write a genuine letter
If you're applying to multiple jobs at a time, be sure to take the time to write a cover letter for each position. A unique letter can show the hiring manager you're truly interested in their position.
Use keywords from the resume
As an information technology professional, you know the importance of keywords. Keywords show the hiring manager you read the listing closely and can help your application get through any automated screening the company has set up.
Thoroughly proofread
Ask a trusted friend, relative or colleague to look through your cover letter for spelling errors, grammatical mistakes and formatting issues. Your cover letter is your potential employer's first exposure to your attention to detail, so it's important to show them you've put in the effort.
Avoid information technology jargon
It's not likely that another information technology professional is going to be the first to read your cover letter, so be sure it's not full of complex terms and specific jargon. This is your chance to communicate to the hiring manager that you know how to communicate about technology to a variety of different audiences.
Show your soft skills
Being an information technology professional is also about communication with people who don't know as much about computers and software as you do. Your potential employer is likely looking for someone with the soft skills to make their technical abilities useful, so don't omit them when writing your cover letter.
Explore more articles
What Is an Endoscopy Technician and What Do They Do?
9 Jobs for Former Business Owners
13 High-Paying Public Health Jobs
What is Forensic Science? (Plus How To Become a Forensic Scientist)
10 Popular Astronomy Jobs That Pay Well
11 Careers in Art and Design To Pursue (Plus Salaries)
25 Best Jobs for Parents: Salaries and Job Descriptions
16 Jobs You Can Get With a Business Minor
How To Find Part-Time Remote Jobs (With Steps and Types)
How To Become a Hotel Inspector in 5 Steps (Plus Job Duties)
24 Jobs with Pensions
Skip to main content
Skip to primary sidebar
Skip to footer
Resume Genius
The World's Smartest Resume Builder
Home Cover Letter Examples Information Technology (IT) Cover Letter
Information Technology (IT) Cover Letter Examples
June 7, 2021 | By the Resume Genius Team | Reviewed by Samuel Johns, CPRW
Information technology cover letters serve as human interfaces between the technical terminology of a resume and the person behind said technical expertise. Use the IT cover letter examples below to better connect with hiring managers.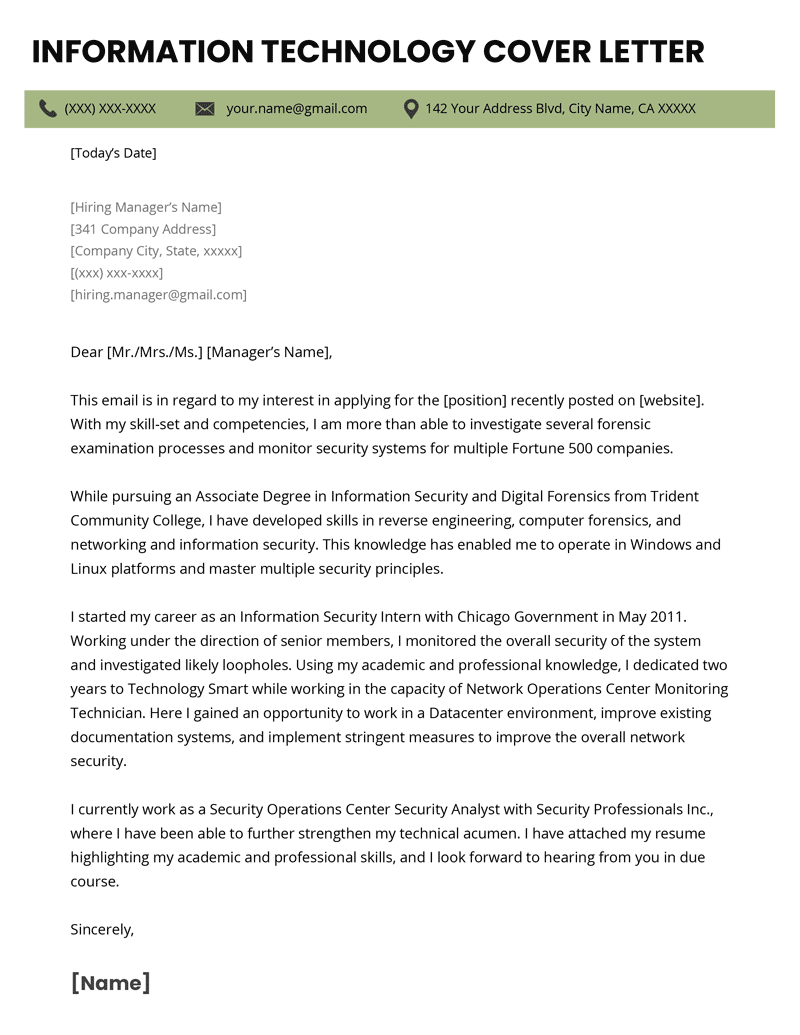 If you want to give your application a unique look, use a fresh template for your cover letter .
Samples Similar to an Information Technology (IT) Cover Letter
Front end developer cover letter, computer science cover letter, full stack developer cover letter, programmer cover letter, ux designer cover letter.
Cyber Security Cover Letter
Software Engineer Cover Letter
IT Project Manager Cover Letter
IT Cover Letter Template (Text Format)
Follow established cover letter formatting rules so that it looks polished and easy to read.
August 7, 2021
Hiring Manager's Name 341 Company Address Palo Alto, CA 12345 (xxx) xxx-xxxx [email protected]
Dear [Mr./Mrs./Ms.] [Manager's Name],
This email is in regard to my interest in applying for the [position] recently posted on [website]. With my skill-set and competencies, I am more than able to investigate several forensic examination processes and monitor security systems for multiple Fortune 500 companies.
While pursuing an Associate Degree in Information Security and Digital Forensics from Trident Community College, I have developed skills in reverse engineering, computer forensics, and networking and information security. This knowledge has enabled me to operate in Windows and Linux platforms and master multiple security principles.
I started my career as an Information Security Intern with Chicago Government in May 2011. Working under the direction of senior members, I monitored the overall security of the system and investigated likely loopholes. Using my academic and professional knowledge, I dedicated two years to Technology Smart while working in the capacity of Network Operations Center Monitoring Technician. Here I gained an opportunity to work in a Datacenter environment, improve existing documentation systems, and implement stringent measures to improve the overall network security.
I currently work as a Security Operations Center Security Analyst with Security Professionals Inc., where I have been able to further strengthen my technical acumen. I have attached my resume highlighting my academic and professional skills, and I look forward to hearing from you in due course.
IT Cover Letter: 5 Tips for Writing Professional Cover Letters for IT Jobs
Learning how to put together a cover letter for the specific job(s) you want will help you land more interviews.
1. Translate technical skills for non-technical reviewers
While most cover letters only rephrase the qualifications written on the resume, your IT cover letter must also rephrase your qualifications so that a layman can understand them.
Remember, applications are screened by multiple people, and in large corporations this includes a human resources manager as well as a department head. Your cover letter should communicate the same qualifications to an HR manager who isn't as familiar with technical terms as an IT specialist department head.
For these reasons, it's good to mix different key strengths into the cover letter instead of listing only hard or soft skills . For example, listing team collaboration skills alongside Python development skills shows a great balance between technical know-how and social ability. Such a combination helps you stand out from other competitors.
2. Implement professional cover letter formatting
Whether you're writing a cover letter for an entry-level IT job or a cybersecurity management position, use professional cover letter formatting . Sloppy formatting distracts the reader from your qualifications and makes you seem careless.
Here's how to format each section of a cover letter for an IT job application:
Your contact information:  Make it easy for the hiring manager to contact you by writing your name, email address, phone number, and relevant online profiles in your cover letter's header.
The hiring manager's contact information:  Show the hiring manager that you've thoroughly read the job ad by including their name, company name and address, phone number, and email address below your contact information.
Salutation:  Address your cover letter to the hiring manager, using this format:
Dear Mr./Mrs./Ms. [Hiring Manager's Last Name],
If you don't know the hiring manager's gender, use their full name. When you don't have a contact name, address the department or company name to avoid the overused " To Whom It May Concern " salutation.
Body:  Explain your qualifications in 3–4 paragraphs.
Signature: Begin your cover letter's valediction with a formal term like "Sincerely" or "Best regards," followed by a comma. Then write your full name on a new line.
3. Configure an impressive opening paragraph
Your cover letter's opening paragraph must include the following information in 2–3 sentences:
Your strongest argument for why you're qualified to catch the hiring manager's attention and improve the chances they read your full cover letter
The name of the company and the title of the position you're applying for so the hiring manager knows how to evaluate your qualifications
Here's an example of how to start a cover letter :

4. Quantify your skills with data
As an IT specialist, you know how to use data. Put that knowledge to work by quantifying your technical skills with hard numbers to provide context to your achievements and show hiring managers what you're capable of.
For example, when you're writing your cover letter's body paragraphs, don't simply say that you're an expert in cybersecurity. Instead, show how you applied that expertise with a statement like this:
At my current company, I developed and implemented new network security measures, reducing cyber attacks by 25%.
5. Troubleshoot for typos
Just like a single error can destroy an entire page of code, one minor typo can ruin your whole cover letter. Even the smallest miscue can cause hiring managers to assume you lack the attention to detail required for an IT job.
Follow these steps to ensure a grammatical error doesn't derail your application:
Run your word processor's spellcheck feature
Proofread for mistakes the spellchecking software missed
Ask someone else to proofread your cover letter
Take another look to ensure any edits you or your friend made are typo-free
Extra Information Technology (IT) Cover Letters, Resumes, & CVs:
Cover letters:.
Data Scientist Cover Letter
Help Desk Cover Letter
System Administrator Cover Letter
Technical Cover Letter
Computer Technician Resume
Cyber Security Resume
Data Engineer Resume
Database Administrator Resume
Desktop Support Resume
Entry Level Cyber Security Resume
Entry Level Help Desk Resume
Help Desk Resume
IT Director Resume
Click to rate this article
Related Articles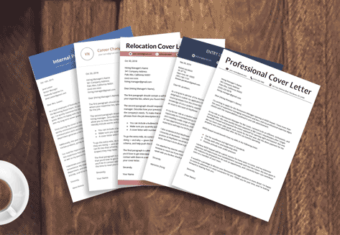 Cover Letter Examples for All Job Applications in 2023
February 2, 2023 | By Conrad Benz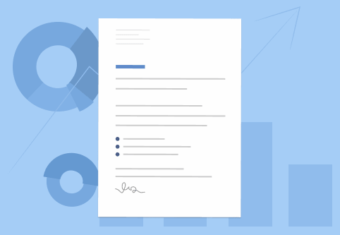 Cover Letter Statistics for 2023
January 12, 2023 | By Rebecca Tay, Ph.D.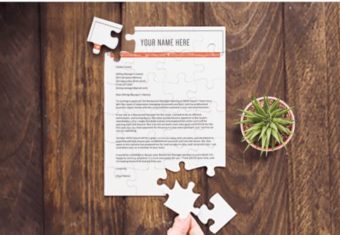 How to Write a Cover Letter for a Job
December 22, 2022 | By Ida Pettersson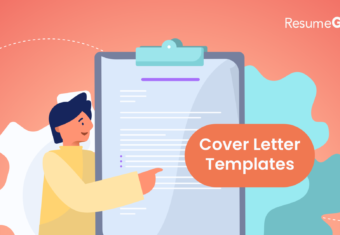 September 18, 2022 | By Pauline Delaney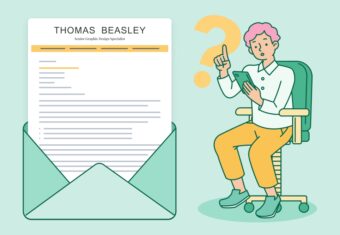 Are Cover Letters Necessary in 2023?
January 11, 2023 | By Corissa Peterson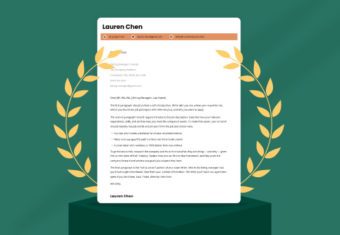 Best Cover Letter Examples of 2022 & Why They're So Good
May 18, 2022 | By Aaron Case, CPRW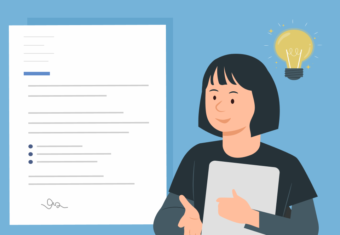 How to Write a Cover Letter With No Experience
July 26, 2022 | By Eva Chan, CPRW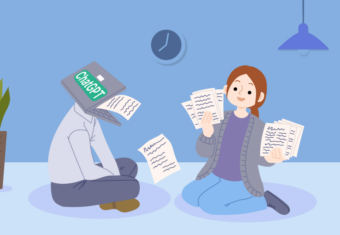 Making a ChatGPT Cover Letter: The Good, Bad, & Ugly
March 9, 2023 | By Eva Chan, CPRW
Resume Tools
Resume Builder
Resume Templates
Resume Examples
How to Make a Resume
Resume Format
Resume Summary Generator
Resume Help
Cover Letter Tools
Cover Letter Builder
Cover Letter Examples
How to Write a Cover Letter
Cover Letter Format
Cover Letter Help
What Is a CV?
How to Write a CV
CV Templates
CV Examples
Career Tools
Thank You Note Samples & Templates
Resignation Letter Samples
Letter of Recommendation Templates
Business Letter Formats
Career Advice
Forgot Password
Terms & Conditions
Privacy Policy
Accessibility
© 2023, Sonaga Tech Limited. All rights reserved
ResumeGenius.com is owned and operated by Sonaga Tech Limited, Hamilton, Zweigniederlassung Luzern with offices in Luzern Switzerland.
Resumes Resume Builder Resume Templates Creative Resume Modern Resume Basic Resume Professional Resume Traditional Resume ATS Resume High School Student Resume Word Resume Resume Examples Resume Formats Hybrid Resume Functional Resume Chronological Resume How to Write a Resume Skills Summary --> Resume Objectives Work History list References Resume Skills
Cover Letters Cover Letter Builder Cover Letter Templates Cover Letter Examples Cover Letter Formats How to Write a Cover Letter
CV CV Templates
Job Overviews
Resources Career Guides How to Become
Resume Builder
Cover Letter
information technology
IT Specialist Cover Letter Examples
IT Specialists assist companies with constructing and managing their internal networks, as well as protecting said networks from security threats. Typical IT Specialist work activities include regularly assessing infrastructure to assure quality standards, managing the day-to-day operations of the IT department, developing new procedures and strategies to increase efficiency, protecting proprietary data through regular security updates and presenting IT key performance indicators to non-technical stakeholders.
Not exactly what you are looking for? Check our complete library of over 1000 cover letter examples .
Rate This Template:

For help with your resume, check out our extensive IT Specialist Resumes .
Improve your chances of getting noticed with a powerful cover letter. Take a look at our guide to create the best cover letter in 2023 .
Include These IT Specialist Skills
Bachelor's degree in Information Technology or a related field
Computer network acumen
IT knowledge
Ability to perform multiple IT roles
Ability to supervise others
Logic and reasoning
Complex problem solving skills
Analytical skills
The IT Specialist sample cover letter below showcases most of these skills and qualifications.
Dear Ms. Clothier,
I am writing to apply for the position of IT Specialist. My Bachelor's degree in Information Technology and four years of experience constructing, managing, and improving computer networks makes me a solid candidate for your organization.
My professional experience includes developing and managing the day-to-day operations of the internal network at Grey Technologies. I am certified in several IT languages, including Ruby and Perl C++. I think I can be a great asset at Silver Technologies with my education and set of skills.
Here are my most relevant skills and accomplishments:
Bachelor's degree in Information Technology from Stanford University
Developed and implemented infrastructure inspection plan to assure network quality
Installed and hardwired hardware and infrastructure upgrades
Performed regular network security checks and updates
Analyzed network KPIs and regularly presented findings to non-technical stakeholders
Surely you'll come across candidates with similar qualifications, but I think what sets me apart is my adaptability. I pride myself on being able to wear many IT hats and using my skills to meet the ever-changing needs of the organization. If you are interested in learning more about how I can be an asset to Silver Technologies, then I'd be happy to schedule an interview. Thank you in advance for your consideration.
Ben M. Groth
A professional cover letter is the first step toward your new job!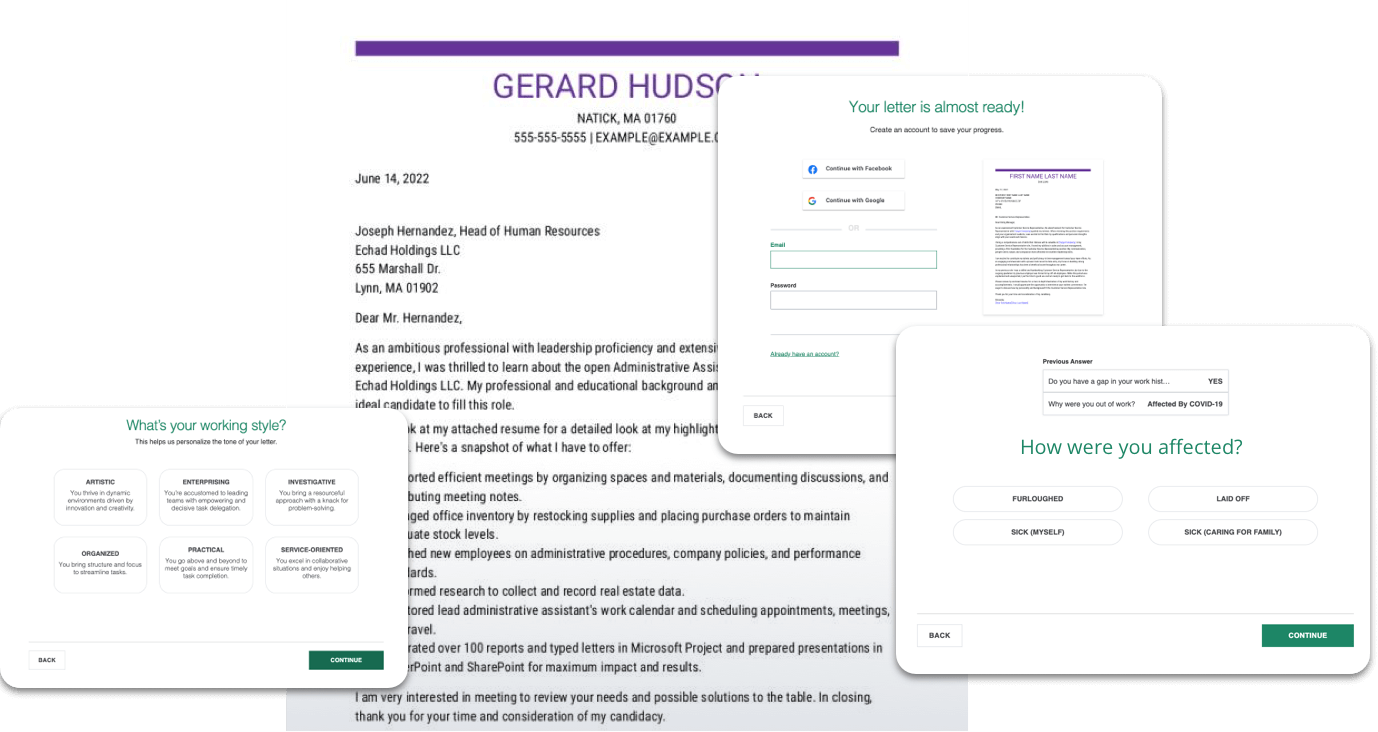 Privacy preference center
We care about your privacy
When you visit our website, we will use cookies to make sure you enjoy your stay. We respect your privacy and we'll never share your resumes and cover letters with recruiters or job sites. On the other hand, we're using several third party tools to help us run our website with all its functionality.
But what exactly are cookies? Cookies are small bits of information which get stored on your computer. This information usually isn't enough to directly identify you, but it allows us to deliver a page tailored to your particular needs and preferences.
Because we really care about your right to privacy, we give you a lot of control over which cookies we use in your sessions. Click on the different category headings on the left to find out more, and change our default settings.
However, remember that blocking some types of cookies may impact your experience of our website. Finally, note that we'll need to use a cookie to remember your cookie preferences.
Without these cookies our website wouldn't function and they cannot be switched off. We need them to provide services that you've asked for.
Want an example? We use these cookies when you sign in to Kickresume. We also use them to remember things you've already done, like text you've entered into a registration form so it'll be there when you go back to the page in the same session.
Thanks to these cookies, we can count visits and traffic sources to our pages. This allows us to measure and improve the performance of our website and provide you with content you'll find interesting.
Performance cookies let us see which pages are the most and least popular, and how you and other visitors move around the site.
All information these cookies collect is aggregated (it's a statistic) and therefore completely anonymous. If you don't let us use these cookies, you'll leave us in the dark a bit, as we won't be able to give you the content you may like.
These cookies allow us to provide you with better functionality and personalization. They may be set up by us or by third party providers whose services we've added to our pages.
The purpose of these cookies is to give you a more personalized experience, based on your previous visits and choices. If you don't wish to allow these cookies, these services may not work.
We use these cookies to uniquely identify your browser and internet device. Thanks to them, we and our partners can build a profile of your interests, and target you with discounts to our service and specialized content.
On the other hand, these cookies allow some companies target you with advertising on other sites. This is to provide you with advertising that you might find interesting, rather than with a series of irrelevant ads you don't care about.
IT Cover Letter Examples
How to write a job-winning it cover letter.
Information technology – more commonly referred to as IT – is a vast industry encompassing everything from creating computer networks and systems to providing vital tech support for businesses of all kinds. To become an IT professional, you will need a cover letter that showcases your professional drive and dedication to the field.
In this guide, we will teach you everything you need to know about writing a cover letter as an IT professional. Keep reading to learn:
How to format your IT cover letter header & headline
Why you need a personalized greeting on your IT cover letter
What to say in your IT cover letter introduction
Ways to emphasize your professional value as an IT professional
How to conclude your cover letter with a strong closing statement
Still looking for a job? These 100+ resources will tell you everything you need to get hired fast.
1. How to properly format your IT cover letter header & headline
The first essential step to writing an effective IT cover letter is to create a well-formatted header and headline.
Your cover letter header is the block of text at the top of the document – commonly found in the top-left corner- that includes all the identifying details about you (the applicant) and the company you are applying to (the employer).
Following your header is a cover letter headline , a brief title statement used for hooking the attention of an employer with a compelling and accurate preview of the information to come.
To better demonstrate how to write each of these cover letter elements, we have provided more in-depth explanations and examples below:
Formatting the Header
There is no singular formatting style required for a cover letter header and most applicants will vary the header's appearance depending on their own stylistic preferences.
However, a good header will typically have between 3 to 4 lines of text that include:
The name of the company you are applying to (& the name of the department, when applicable)
Your name and professional title
Your professional contact information (phone number, email address, LinkedIn, etc.)
Here is an example of what a well-formatted header on an IT cover letter looks like
To: Dynamic Software Solutions, IT Department From: Jane Doe , IT Specialist (123) 456-7890 | [email protected] | linkedin.com/in/jane-doe
Writing the Headline
To write the headline of your cover letter, you should always include a keyword related to the position, an eye-catching number or trigger word , a powerful adjective or verb , and a promise .
Here is an example of an effective IT headline, followed by a brief breakdown of its key components
My 3 Best Skills as an IT Specialist & How They Can Improve Your Company's Efficiency
Trigger Word/Number : 3 Skills Keyword: IT Specialist Adjective/Verb: Best, Improve| Promise: Your Company's Efficiency – this last detail in the headline shows the employer that you will relate your skills directly to the needs of their company. In this example, the applicant likely read that efficiency improvement was one of the company's goals and chose to highlight this in their headline.
2. Include a personalized greeting in your IT cover letter
With the header and headline of your cover letter in place, your next step is to create a greeting.
We recommend always using a personalized greeting over a generalized greeting . Unlike generalized greetings – such as "To Whom It May Concern" – a personalized greeting will address a specific person or department by name. In doing so, this shows employers you have excellent attention to detail.
If you have done your part in thoroughly researching the company but cannot pinpoint an exact person or department who will review your cover letter, try out one of the following alternatives:
To the [Company Name] Team
To the [Company Name] Hiring Manager
Find out your resume score!
3. How to craft an effective IT cover letter introduction
The headline and greeting of your cover letter do a lot of the heavy-lifting when it comes to initially attracting an employer's attention. To keep the employer interested, however, you will need a powerful introduction that includes:
A brief overview of your professional history and goals
A statement on why you are enthusiastic about applying to this company
A mutual acquaintance (when possible)
Here is an example to help demonstrate how to write an IT cover letter introduction
To the [Company Name] Hiring Manager,
I am an IT Specialist with 4+ years of experience working in academic and classroom settings. As a part-time IT support professional for [Former Employer], I had the pleasure of meeting your company's Assistant IT Manager, John Smith. After observing my work, Mr. Smith highly recommended I apply for this position.
4. Emphasize your professional value as an it professional
With the employer's attention now firmly hooked, you can delve into a more in-depth explanation of your professional strengths and qualifications in your body paragraphs. An effective IT cover letter should contain between 2 to 4 body paragraphs that answer these key questions:
What excites you about working at this company?
What do you hope to learn from working at this company?
What accomplishments or qualifications make you stand out as an applicant?
What key skills do you possess that are relevant to the position?
Focusing on accomplishments is particularly important, as they help immensely with showing employers the real-life value you can offer their company.
Here is an example of how to describe an accomplishment in an IT cover letter
As an IT Specialist for [Former Employer], I assisted in the design and implementation of a new business computer network that connected all departments through a singular digital platform. As a result of this implementation, communication efficiency rose by 65%, and time to complete projects decreased by nearly 50%.
5. How to conclude your IT cover letter with a strong closing statement
The final element of any good cover letter is a strong closing statement. In this statement, you should aim to include:
An enthusiastic sentence saying you are looking forward to hearing from them
An additional sentence stating you will follow up, including how you will contact them or how they can contact you
A formal sign-off
Here is an example of a well-written closing statement from an IT cover letter
As your new IT Specialist, I will bring a high level of quality and professionalism to help your company reach its digital goals. I am eager to further discuss this opportunity with you directly and am available to meet any weekday from 9 a.m. to 4 p.m. The best way to reach me is at (123) 456-7890.
I look forward to hearing from you within the week and will reach back out to touch base after that time has passed.
Best Wishes,
[Applicant Name]
Follow this cover letter outline for maximum success. 
Julia Gergelova
Julia is a professional writer, translator and graphic designer. She holds degrees in translation and interpretation, and has international work experience from a number of different countries in Europe as well as China and Panama. Julia formerly taught academic writing and as a graphic designer contributed to outlets such as The Business of Business . She has a passion for lifelong learning and good coffee.
Subcategories
Database Administrator
Game Designer
Information Security Analyst
IT Support Officer
Network Engineer
All IT cover letter examples
Let your resume do the work.
Join 2,000,000+ job seekers worldwide and get hired faster with your best resume yet.
IT cover letter template
An IT cover letter is an exercise in presenting a balanced view of your high-level technical experience as well as your ability to work collaboratively with a range of different staff, clients and stakeholders. In an IT role you are often tasked with explaining complex ideas and systems to those with significantly less knowledge or understanding, so it's important that this element is captured as well. Here's how to write an IT cover letter that shows off all your strengths, and helps you secure an interview .
IT cover letter do's
Do keep it short. One page is the maximum for cover letters, with the ideal length between 250 - 350 words, or around four paragraphs
Do ensure your technical skills and proficiencies with relevant software and systems are detailed clearly in your IT cover letter
Do show that you're constantly learning, improving and updating your skills
Do detail any side projects or start-up work you're doing
Do show your passion for the work you do and for the industry at large
Do customise your cover letter for each IT role you apply for
Do always run a thorough spelling and grammar check before submitting your cover letter
IT cover letter don'ts
Don't use out-dated or unprofessional contact details
Don't use company-specific language or terminology. Stick to what is known and understood at an industry level
Don't neglect to mention your communication and people-based skills to highlight only the technical. Consider the other qualities that are useful in IT roles, and desirable from an employer's perspective
Don't exaggerate about your level of experience of competency. Refined technical skill is a critical part of IT roles, so it's important you're honest about what you can do, and what you can't
Download IT cover letter sample
Download Cover Letter Template
Submit resume
IT cover letter example
This cover letter for an IT role is strong because overall it follows cover letter writing best practice. The cover letter runs no longer than a page and is within the optimum work length, the contact details for both candidate and employer are neatly presented and professional, and links to both websites links are included - an important component in IT job applications.
The cover letter is also strong because it lists the core software and programming abilities desired by the industry, another key element for any IT cover letter. He also details the industries and types of clients he is experienced with, giving an assurance that he has strong communication skills and experience translating the technical into the practical on a regular basis.
This IT cover letter sample also exhibits passion, and the candidate's reference to working with a start-up in his own time shows he has ambition, determination and purpose.
The way in which you write and communicate key messages in your IT cover letter is just as important as the actual experience and content you include, so make sure yours is suitably formatted, neat, and easy to read for every role you apply for.
Take a look at our cover letter tips hub for more cover letter writing tips and examples.
Cover letter example 1
Thomas K Eden, 32 S Riverview, Ogden, Iowa 50113, (515) 555-7998.
Date: 1th Jan, 2009.
Jack Richardson, 323 South Avon Drive, Milton, NY 10945, (914) 555-2909.
Dear Mr. Richardson,
Are you searching an experienced and skilled person for project manager position in your company? I would like to accept opportunity, to talking about your requirements and goals. My enclosed resume will provide the required information about my career and me.
For past four years, I was manager in XYZ Company, led number of projects implementations, providing innovative solutions to software and data warehousing also. I have excellent communication skills. I always tried for better utilization of my technology-knowledge in order to meet company's requirements.
My technical background includes in depth knowledge about CRM and ERP/ERM software. I have fluency in advanced database management, development and warehousing also. I have an ability to manage small and large-scale projects, delivering products within time limit and in budget constraints.
I believe that my experience and qualification is perfect for your goals and posts. Please contact me on above telephone number or mail me on [email protected] I am waiting for your call.
Thank you for reading my resume and consideration.
Thomas K Eden.
Enclosure Resume. Create Cover Letter -->
Download this Cover letter example now:
Download Free Resume Sample
Send me a link to the template to this e-mail address:
By clicking on the button you're accepting our privacy policy
Send me a Link!
Cover letter example 2
In yesterday's Times I saw your advertisement for an IT Security Specialist position. In managing projects on security, there must be a person having better knowledge in planning, development process and leadership along with technical knowledge also.
As per your requirements and above stated qualities, I believe that I am the person you are looking for as I am having all these. I would like to work for your company.
The following are my qualification highlights:
Well familiar with numerous platforms, tools and networking protocols.
In depth understanding and training in security related topics, IDS, fault detection and prevention and vulnerability detection and prevention or isolation.
Please see my resume to confirm information about me. I would like to meet you to discuss my qualification and my experience, if you have a time for me. I am waiting for your call. Please contact me on above telephone number or e-mail me on [email protected]
Thank you for your consideration and time.
Cover letter example 3
I am very interested in your posting for Manager in Information Technology field. As I have an extensive knowledge and background in computer field, I believe that I am perfect for this position. I can fulfill your requirements and expectations also as I am having eight years experience in computer hardware, software development along with management course in Information Technology.
In addition to this, I assembled PCs and given services technically for customers for one year. Because of this, I improved my communication skills and gained in depth knowledge about H/W and S/F configuration.
Because of Information Technology management at XYZ University, I am comfortable with working independently and in time-based manner.
Please see my resume and consider me for interview. Contact me on above telephone number or e-mail me on [email protected] I am waiting for your call.
Cover letter example 4
Thomas K Eden,32 S Riverview,Ogden, Iowa 50113,(515) 555-7998.Date: 1th Jan, 2009.
Jack Richardson,323 South Avon Drive,Milton, NY 10945,(914) 555-2909. Dear Mr. Richardson, I am applying for System Analyst position for summer internship. I am third year BCs (Information Technology) student searching for internship opportunity. I saw this on Internet. My strong ability in search and learning new technical information enforced me to do this work. As per your ad, I believed that my education, in depth analytical knowledge and my strong will power would make me most eligible candidate for this internship. This internship will provide me with the great experience and opportunity at your firm. Thank you fro considering me. Sincerely, Thomas K Eden. Enclosure Resume. Create Cover Letter -->
Cover letter example 5
I am applying for a software engineer position. As per your requirements, I am having five years experience with qualification.
I have five years experience in XYZ Company, where I have been worked in developing bests and innovative solutions for software/systems.
I have excellent communication skills with clients, which helped me during participation in presentations.
My technical profile includes well knowledge about platforms (UNIX, Linux, Windows), scripting language (including VB, Java, Perl, MySQL). In addition, advanced knowledge about developing tools, automated testing tools and client server architecture.
I am dedicated to my work only. Please read my resume. Contact me at above telephone number or mail me on [email protected] I am looking forward for your interview invitation.
Thank you for your consideration and reading my letter.
In addition to the Information Technology Cover Letter Examples, be sure to check out our Information Technology Resume Example
More Information Technology Cover Letter Samples:
Entry Level Technical Support
Free Non-Profit
Free Technical Support Specialist
IT Help Desk
Professional Apprentice
Professional Computer Technician
Program Management Manager
Technical Support Manager
Advertisement
IT cover letter
As an IT specialist, you're in high demand, so make sure you put your best foot forward in the job search process if you want to land the most coveted positions. Your cover letter should demonstrate your skills and experience, as well as your passion for your work. To be considered for top IT jobs, it helps to have a well-crafted cover letter. For writing tips, view this sample cover letter for IT, or download the IT cover letter template in Word.
Because the tech industry doesn't show signs of slowing down, jobs for IT professionals are projected to grow by 13% (or 557,100 jobs) from 2016 through 2026, which is faster than average, according to the Bureau of Labor Statistics (BLS). Want to know where your skills are most in demand? You'll find the highest level of employment for this job in the following states: California , Texas , New York , Virginia , and Florida ; and in the following metropolitan areas: New York City , Washington D.C. , Dallas , Los Angeles , and Chicago .
And when it comes to salaries, as an IT professional, you can expect to earn a median wage of $84,580 per year, according to the BLS.
Additionally, you can search for IT jobs on Monster and prepare for your job interview by reading through our sample IT interview questions and answers .
IT cover letter template
Maria Frankel Sometown, DE 55555 | (555) 555-5555 | [email protected]
July 27, 2017
Mr. Thomas Jones HR Manager ABC Corp 15 Elm Street Sometown, DE 55555
Re: IT Helpdesk Technician, Advertised on Monster
Dear Mr. Jones:
I am interested in joining your tier 1 helpdesk team. A longtime fan of ABC Corp's commitment to customer service, I bring to the table a strong customer service mindset combined with technical skills honed throughout my 15 years of helpdesk experience .
Key strengths include:
High-volume ticket management. In my current position as helpdesk support specialist for XYZ Co, I handle 1,725+ tickets per month, fully resolving and documenting issues for future reference.
A track record of consistently meeting or exceeding performance targets correlated with call handling and customer satisfaction goals.
Technical knowledge:
Windows (all versions); Windows Server 2003, 2008 R2 and 2012; macOS; Unix
Microsoft Active Directory Services
LAN, WAN and WiFi network technology (DNS, DHCP, NTP, SNMP and Nagios)
MS Office 365/Exchange
Recognition for exceptional service delivery through "ACE Team Member" awards.
Mr. Jones, if you are seeking an experienced, tech-savvy and customer service-oriented helpdesk technician with the proven ability to establish excellent relationships with customers, employees, vendors and manufacturers, we should speak.
I look forward to learning more about this position and can be reached at (555) 555-5555 or [email protected] Thank you for your time.
Maria Frankel Enclosure: Résumé
See all sample cover letters on Monster.
How's that resume looking?
Now that you know how to get your cover letter into shape, it's time to focus on the other document you need in order to get a job: your resume. Unlike your cover letter, your resume is less conversational and more formulaic (in tech parlance, resumes have their own "language"). Not sure your resume is in strong enough shape? Get a free resume evaluation today from the experts at Monster's Resume Writing Service . You'll get detailed feedback in two business days, including a review of your resume's appearance and content, and a prediction of a recruiter's first impression. It's a quick and easy way to QA your job search.
Most Helpful In Cover Letters
Nursing Cover Letter Example
By Martina Mascali, Monster Contributor
Graphic Designer Cover Letter Example
By Jennifer Verta, Monster Contributor
Sample Sales Cover Letter
Administrative assistant cover letter sample, how to write a police officer cover letter - with example.
Oh no! We couldn't find anything like that.
Try another search, and we'll give it our best shot.
The 12 Best Cover Letter Examples: What They Got Right

Published: February 16, 2023
Fun is not something typically associated with writing a cover letter. However, with a few tweaks, writing one doesn't have to be a burden.
The cover letter examples below demonstrate that it is possible to have a little fun with your job search — and maybe even make yourself a better candidate in the process.
What is a good cover letter?
A cover letter is used to demonstrate your interest in the role, passion for the company, and the impact you've had in previous positions. Cover letters should include a standout opening, relevant skills and qualifications, and a strong finish with a call-to-action — all within one page and unique to each application.
It may be true that only 35% of recruiters admit that cover letters do not materially influence the hiring process for them , but that doesn't mean yours has to contribute to that statistic. In fact, it might be that cover letters are deemed insignificant because so few of them stand out. Here's an opportunity for you to exercise your creativity at the earliest stage of the recruitment process.
Personalization, after all, goes beyond replacing the title and company name in each letter you send to recruiters.
What's on a cover letter?
Before you can get started writing your cover letter, there are a few components you must have.
Greeting: A simple, but pleasant greeting to address the recruiter or hiring manager.
Opener: Write a catchy introduction that explains why you're interested in the role.
Summary of Skills/Qualifications: This is the heart of your cover letter. It outlines your relevant experience and why you'd be a great fit for the role. You can highlight special skills, experiences, professional achievements, or education to help make your case.
Closing: In this paragraph, provide a call-to-action by expressing interest in an interview. Provide your contact information and sign-off.
What does a cover letter look like?
In addition to showing off your skills and qualifications, cover letters give you the opportunity to present a clear, concise, and compelling writing sample that shows off your personality and ability to convey ideas. Check out our fillable examples below to see how you should organize the content of your cover letter.
Customizable Cover Letter Examples
In a hurry for a cover letter example you can download and customize? Check out the ones below from HubSpot's cover letter template kit .
1. Standard Cover Letter Example
This standard cover letter hits all the right notes: It includes a space to give a brief summary of your experience, as well as a space to delve in-depth into the specific responsibilities at your current role. You also have the chance to describe the challenges you've mastered at previous roles, showing that you're capable of facing any problem that comes your way.
Why We Love It
We love this cover letter because it allows you to describe the high points of your career while still being professional, personalized, and succinct.
2. Data-Driven Cover Letter Sample
Numbers are worth a million words — or that's how the saying should probably go (if only we could include pictures in cover letters). Citing data and statistics about your achievements at your current company is an assured way to capture a hiring manager's attention. Most hiring managers don't read the entire letter, so a bulleted summary of your achievements can be a powerful way to increase the effectiveness and scannability of your message.
We love this cover letter because it's adaptable to any role. Even if you don't work in a data-centric role, you can include any enumerable achievement. If you're in a creative industry, for instance, you can include the number of creative assets you designed for your current company.
3. Entry-Level Cover Letter Example
Download a Customizable Copy of This Cover Letter Example
Applying to your first job can be stress-inducing, to say the least. You can increase your chances of getting that first interview by including a cover letter that explains how your education can help you succeed in the role you applied for.
Look no further than this example from HubSpot. While other cover letter samples give experienced professionals the opportunity to share their experience at length, this one gives you the chance to describe your personal and professional attributes. You can then convey how you can leverage your knowledge to help your target company reach their goals.
We love this cover letter because it's easy and simple to use for a student who has little experience in their target industry — including those who haven't yet completed an internship.
Looking for more? Download the entire kit below.
5 Professional Cover Letter Templates
Fill out the form to access your templates., best cover letter examples.
What does a good cover letter look like in practice, and how can you make yours stand out? We found six examples from job seekers who decided to do things a bit differently.
Note: Some of these cover letters contain real company names and NSFW language that we've covered up.
1. The Cover Letter That Explains 'Why,' Not Just 'How'
We've already covered the importance of addressing how you'll best execute a certain role in your cover letter. But there's another question you might want to answer: Why the heck do you want to work here?
The Muse , a career guidance site, says that it's often best to lead with the why — especially if it makes a good story. We advise against blathering on and on, but a brief tale that illuminates your desire to work for that particular employer can really make you stand out.
Image Source
Here's another instance of the power of personalization. The author of this cover letter clearly has a passion for this prospective employer — the Chicago Cubs — and if she's lying about it, well, that probably would eventually be revealed in an interview.
Make sure your story is nonfiction and relatable according to each job. While we love a good tale of childhood baseball games, an introduction like this one probably wouldn't be fitting in a cover letter for, say, a software company. But a story of how the hours you spent playing with DOS games as a kid led to your passion for coding? Sure, we'd find that fitting.
If you're really passionate about a particular job opening, think about where that deep interest is rooted. Then, tell your hiring manager about it in a few sentences.
Why This Is A Great Cover Letter
This example demonstrates how effective personalization can be. The writer is passionate about the employer, drawing from her own childhood experience to communicate her enthusiasm.
2. The 'We're Meant for Each Other' Cover Letter
This cover letter example is a special one because it was submitted to us here at HubSpot. What does the letter do well? It makes a connection with us before we've even met the letter's author.
"Content Marketing Certified" indicates the applicant has taken the content marketing certification course in our HubSpot Academy (you can take the same course here ). Our "records" indicate he/she did indeed give an interview with us before — and was a HubSpot customer.
The cover letter sang references to a relationship we didn't even know we had with the candidate.
The letter ends with a charming pitch for why, despite him/her not getting hired previously, our interests complement each other this time around.
(Yes, the applicant was hired).
This cover letter example does an excellent job of building rapport with the employer. Despite not getting hired for previous roles they applied for at HubSpot, the writer conveys exactly why they are right for this role.
3. The Cover Letter with H.E.A.R.T.
HubSpot has a lot of H.E.A.R.T. — Humble, Empathetic, Adaptable, Remarkable, Transparent. Our Culture Code is the foundation of the company's culture, the driving force behind our mission to help millions grow better , and serves as the scaffolding for our hiring practices. Recruiters at HubSpot look for applicants that demonstrate how they embody the Culture Code and job description, paying extra attention to cover letters that are super custom to HubSpot.
In another HubSpot submission, a HubSpot applicant writes about how she found out about HubSpot, why she likes the company, and how her professional experience aligns with H.E.A.R.T.
HubSpot's recruiting team was impressed with her dedication to the company and how she went beyond what was asked for by linking her portfolio in her closing paragraph.
Featured Resource: 5 Free Cover Letter Templates
Download our collection of 5 professional cover letter templates to help you summarize your professional journey and land your dream job – whether it's at your first or fifth company.
Short Cover Letter Examples
4. the short-and-sweet cover letter.
In 2009, David Silverman penned an article for Harvard Business Review titled, " The Best Cover Letter I Ever Received. " That letter contained three complete sentences, as follows:
One might argue that this particular letter is less than outstanding. It's brief, to say the least, and the author doesn't go into a ton of detail about what makes him or her qualified for the job in question. But that's what Silverman likes about it — the fact that the applicant only included the pieces of information that would matter the most to the recipient.
"The writer of this letter took the time to think through what would be relevant to me," writes Silverman. "Instead of scattering lots of facts in hopes that one was relevant, the candidate offered up an opinion as to which experiences I should focus on."
When you apply for a job, start by determining two things:
Who might oversee the role — that's often included in the description, under "reports to." Address your letter to that individual.
Figure out what problems this role is meant to solve for that person. Then, concisely phrase in your cover letter how and why your experience can and will resolve those problems.
The key to this standout cover letter is research — by looking into who you'll be reporting to and learning more about that person's leadership style, you'll be better prepared to tailor your cover letter to focus on how you provide solutions for them.
5. The Short Story
Basha Coleman began her cover letter with a short story. The goal of this short story is two-fold:
Detail the experience she already has with the organization.
Stand out to the hiring team.
You'll notice that her short story follows a typical narrative arc: It has a conflict/obstacle, a turning point, and a positive outcome, all created with a goal to emphasize a theme or point. In this case, Coleman is emphasizing her existing affinity with the brand and her triumphs within the program so that she can continue on her career path.
Like the second example in our list, this cover letter does an excellent job of conveying the applicant's existing affinity for the brand. If you are applying to a company you love, don't be shy about showing it and explaining why.
6. The Bare Bones Cover Letter
In today's job market, cover letters aren't always necessary. Even though many recruiters won't ask for or even read them, cover letters can still be effective and convey personality to a reader. Writing a strong cover letter can help you better convey your interest in the position and company.
This template from The Balance Careers puts together the essential components of a short cover letter: excitement about the position, your qualifications, and a call-to-action for the recruiter to follow up with you. Combining these central aspects in a well-written, compelling narrative will go a long way in convincing readers to hire you.
This letter is organized and concise. The inclusion of bullet points to highlight key skills and help the recruiter skim the document is a nice touch.
7. The Breezy Follow-Up
In this cover letter, Amanda Edens is following the instructions the hiring manager gave by forwarding an email with resume and writing samples attached.
Not only does Amanda provide links to relevant writing samples that are live on the web, but she also closes with a strong final paragraph that:
Summarizes the expertise she has relevant to the posting
Emphasizes that she doesn't want to simply get a job but rather help the organization accomplish their goals
The reader gets everything they need in an organized and thoughtful manner.
8. The Administrative Assistant Cover Letter
In this cover letter the candidate, Brenda, plays up her prior music industry experience to build a connection with Epic Music Group. If you have specific industry experience for the role you are applying for, be sure to highlight that.
It's clear that she's passionate about not only the music industry, but Epic as a whole. She's done so much research on the company that she knows what software programs they use, and happens to be proficient in it to help convey value to the hiring manager.
This example further illustrates the importance of research. Make sure you understand the culture of the company to which you're applying before you send a completely unfiltered cover letter — if you don't, there's a good chance it'll completely miss the mark.
In just three short paragraphs, the applicant uses their company research to drive home why they are the perfect fit for the role — emphasizing industry experience as well as software knowledge specific to the company. All of this communicates that she'd be able to start with very few hiccups getting up to speed.
9. The Internship Cover Letter
Maybe you're just getting started in your career and looking to land the right internship to gain experience in your field. In this case, you'll need to highlight more of your educational background and transferable skills since you won't have as much professional experience to highlight.
The cover letter above is a great example of how to emphasize your skills and accomplishments when applying to internships or entry-level positions. A few things the applicant does well:
Highlights relevant extracurriculars and affinity networks. In this case, the applicant is applying to a business analyst position, so mentioning their involvement in a FinTech group makes sense.
Previous internships in relevant fields: Our applicant points out that they've previously interned as a Business Analyst at another firm. Pointing out that they've done the role previously will help make their case for fit.
Highlight other useful skills: This applicant is fluent in both English and German. If an international company or an organization needs bi-lingual support, knowing multiple languages is an asset.
This cover letter example illustrates how you can leverage your education and background to get the gig even when you don't have much working experience. Highlighting previous internships or experience in related fields can go a long way in convincing hiring managers you're the perfect candidate for the role.
Creative Cover Letter Examples
10. the brutally honest cover letter.
Then, there are the occasions when your future boss might appreciate honesty — in its purest form. Livestream CEO Jesse Hertzberg, by his own admission, is one of those people, which might be why he called this example " the best cover letter " (which he received while he was with Squarespace):
As Hertzberg says in the blog post elaborating on this excerpt — it's not appropriate for every job or company. But if you happen to be sure that the corporate culture of this prospective employer gets a kick out of a complete lack of filter, then there's a chance that the hiring manager might appreciate your candor.
"Remember that I'm reading these all day long," Hertzberg writes. "You need to quickly convince me I should keep reading. You need to stand out."
The applicant did their research on the company's culture and executed this cover letter flawlessly. It's funny and shows off the applicant's personality all while demonstrating why they are a good fit for the role.
11. The Pivot Cover Letter
Making a career switch? Your cover letter can be an excellent opportunity for you to explain the reasoning behind your career change and how your transferable skills qualify you for the role.
Since the role she is applying for is more visual, it's important to both show and tell why you're a good fit.
This cover letter strikes the perfect balance between creativity and simplicity in design while putting the applicant's career change into context. The copy is clean, with a creative font choice that isn't distracting from the content, but still demonstrates the applicant's knack for design.
12. The Graphic Design Cover Letter
When applying for more creative roles, the design of your cover letter can say just as much as the words on the page. Take the graphic designer letter example below.
It's got so much going for it:
Pop of color
Clean layout
Interesting fonts
In addition to the style elements, this example also doesn't skimp on the key skills recruiters are looking for. Using metrics, the applicant demonstrates their value and why they would be a great fit.
This cover letter thoroughly conveys the applicant's skills and qualifications using a variety of visual elements and by emphasizing their greatest achievements.
We'd like to add another stage to the job search: experimentation.
In today's competitive landscape, it's so easy to feel defeated, less-than-good-enough, or like giving up your job search. But don't let the process become so monotonous. Have fun discovering the qualitative data we've discussed here — then, have even more by getting creative with your cover letter composition.
We certainly can't guarantee that every prospective employer will respond positively — or at all — to even the most unique, compelling cover letter. But the one that's right for you will. That's why it's important not to copy these examples . That defeats the purpose of personalization.
Editor's note: This post was originally published in October 2020 and has been updated for comprehensiveness.
Don't forget to share this post!
Related articles.
15 Cover Letter Templates to Perfect Your Next Job Application
The Ultimate Guide to Writing a Cover Letter
How to Start a Cover Letter to Impress Employers [+ 14 Examples]
How to Write a Letter of Interest in 2021 [Examples + Template]
How to Write a Cover Letter for an Internship [Examples & Template]
Eight Cover Letter Greetings for Every Situation
7 Expert Cover Letter Tips to Get the Job
Five fill-in-the-blank cover letter templates to help you impress recruiters.